Entertainment
Lily Rabe Will Have A Wonderful 2017 As She Revealed Being Pregnant With Actor Boyfriend
Surprise surprise! Lily Rabe announced a happy news right before 2016 ended. The actress revealed that she was pregnant with a baby and it took her fans by sheer surprise. However, the question remains who is the lucky man about to be a proud father.
Lily Rabe, a 34 years old actress, is currently sporting a pretty visible baby bump which before she announced, was totally un-noticed. The actress is pregnant with her fellow actor boyfriend Hamish Linklater, 40.
Both Lily and Hamish remained quite zip-mouthed the entire time about Lily being pregnant. The news only came to everybody's notice after the actress revealed it through her Instagram.
On December 23, 2016, Lily posted a picture wearing a purple fuchsia dress which hugged her body at every right place, revealing some months old baby bump; moreover, captioning the picture as;
"A couple [weeks] ago… Taking my baby to The White House."
Lily and Hamish both have not talked the gender of the baby which by now, the couple must be familiar with. Maybe the couple is about ready with another surprise for their followers.
Dating with boyfriend For How Long?
The now soon-to-be parents Lily and Hamish have been dating since 2014. The couple worked and appeared together in the Cymbeline, a Shakespeare in the Park production in 2015. The couple also has worked together recently in the comedy 'A Midsummer Night's Dream.'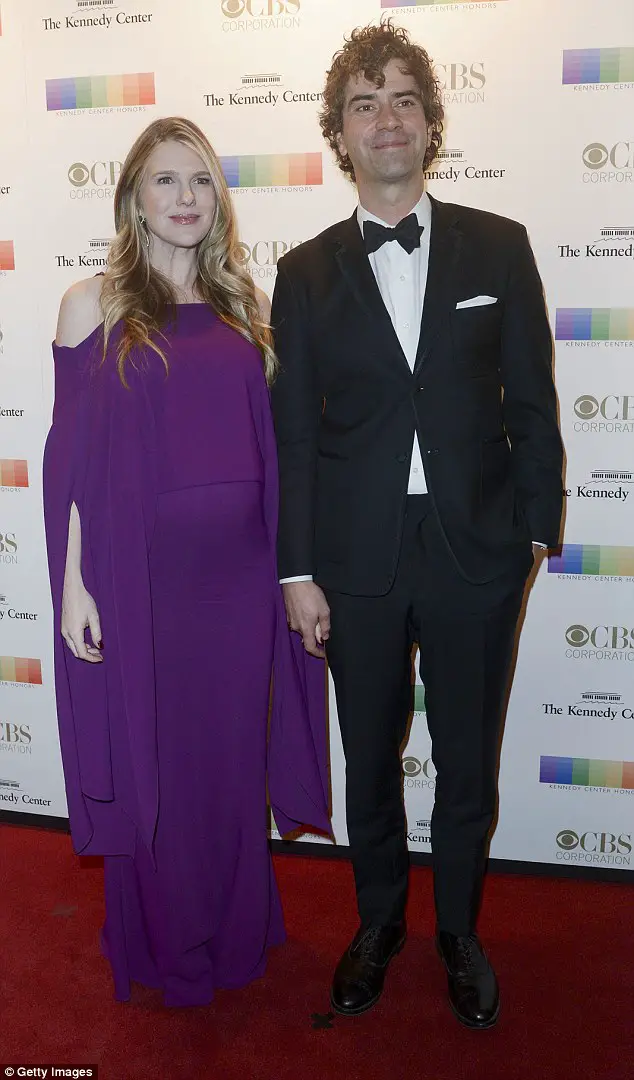 Caption: Lily Rabe with boyfriend Hamish Linklater Kennedy Center Honors in Washington D.C. on December 4, 2016.
Photo credit: gettyimages.com
This baby will be the first for Lily and second for Hamish. Lily's boyfriend Hamish was previously husband to Jessica Goldberg, a playwright. Hamish and Jessica Goldberg got married in 2002 and had a nine years old daughter named Lucinda Rose. But after a decade spending together, they got divorced in 2012.
Lily Rabe's net worth:
Starting off as an avid dancer, Lily also has experience on being a ballet teacher. After she had joined the Northwestern University to learn acting, Lily made her stage debut in 'Speaking Well of the Dead' and 'The Crazy Girl' in 2002.
With a prolific career in acting, Lily has earned a huge net worth of $2 million, and the amount is set to increase with four projects in hand. The Wizard of Lies (post-production), Golden Exits (completed), A Midsummer Night's Dream (post-production), Finding Steve McQueen (post-production) and can also be seen on a TV-series called 'A Regular Show in Space.'