Entertainment
Martin Compston's Traditional Scottish Wedding: Married With Actress Girlfriend
With the start of the Spring season, there is bound to be a lot of celebration going around with the weddings happening everywhere. And this time, it was actor Martin Compston who got married. Who was the lucky woman? Also, know in detail about his marriage ceremony.
Married in a Traditional Scottish way of Wedding:
Yes, Martin Compston got married to his long-time girlfriend, Tiana Chanel Flynn on 19th June 2016 in Scotland. The couple excited as they walked out of the church in Renfrewshire area of Scotland.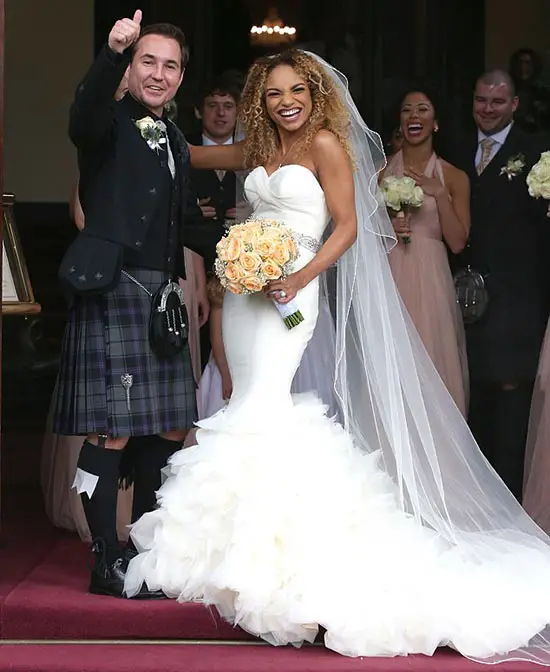 Caption: The couple looking jubilant after the wedding ceremony
Source: dailymail.co.uk
The groom was handsomely dressed in a traditional kilt to finish his look off. The couple walked up the aisle of Compston's family chapel as man and wife after the completion of the traditional Scottish wedding.
Earlier Girlfriend turned Wife: Dating History?
His new wife, Tiana Chanel Flynn is an American actress and a former cheerleader. The 26-year-old, Flynn is known widely because of a web-based series, 'Secret Diary of an American Cheerleader.'
Besides this, she has also appeared in 3 advertisements, the most recent one being Nissan's Altima. She also used to be a cheerleader for University of Nevada's Las Vegas Rebels.
She appeared breathtaking during the ceremony. She wore a long strapless white gown shaped like a mermaid. The tight dress reached till her knee, and it extended from there to give the otherwise plain dress a dramatic ruffled fishtail.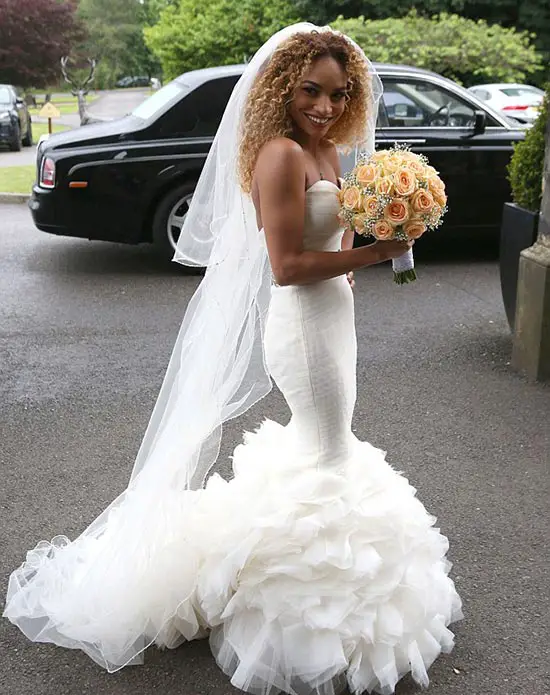 Caption: Tiana Flynn, looking beautiful as she shows her wedding dress off.
Source: i.dailymail.co.uk
The couple has sealed their three years long relationship, but about a year before Compston met Flynn, he doubted if he would find love again. 2011 was the year when his personal life was struck badly. He then split with his ex-girlfriend of 5 years, Stacey Mckelvie, in November of 2011 and also lost his grandmother the same year.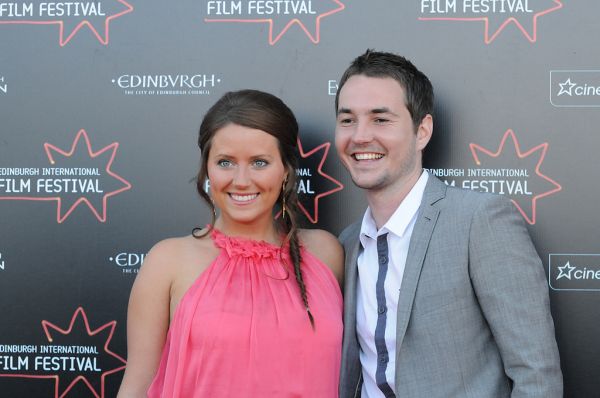 Caption: Martin Compston and Stacey McKelvey on the red carpet for "SoulBoy" at Cineworld, Edinburgh, 19 June 2010.
Source: c1.staticflickr.com
But to his luck, he met Tania in a bar she worked and things rocketed from there. He had already invited her to visit Scotland in 2014.
Martin Compston was born on 8th May 19 in Greenock, Inverclyde of Scotland. He received his education from St. Colombia's High School in Gourock while he was brought up in the neighboring Greenock, Inverclyde. His interest in football led him to join the local professional team, Greenock Morock, after leaving school.
Recently news came that he will be filming in Glasgow on August 1 for an iTV series.