Entertainment
Does Matthew Rosenberg Have Married Life & Family; Bio Of Famous Rosenberg Kin
American journalist Matthew Rosenberg, who is a member of a renowned Rosenberg family, is best-known as a news reporter who mushed into a controversy after being ordered to leave Afghanistan by the President, Hamid Karzai.
Besides being a prominent figure in the field of journalism, he is also successful when it comes the personal front of his life.
Matthew Rosenberg's Married Life
Although the precise date of the wedding remains confined, it remains known that Matthew is married to Katherine Finnerty, senior communication specialist in Reuters.
His post on social media demonstrate his significant love for his wife, be it on Twitter or Instagram.
Back in December 2017, Matthew Instagrammed a picture stating his feelings for Katherine.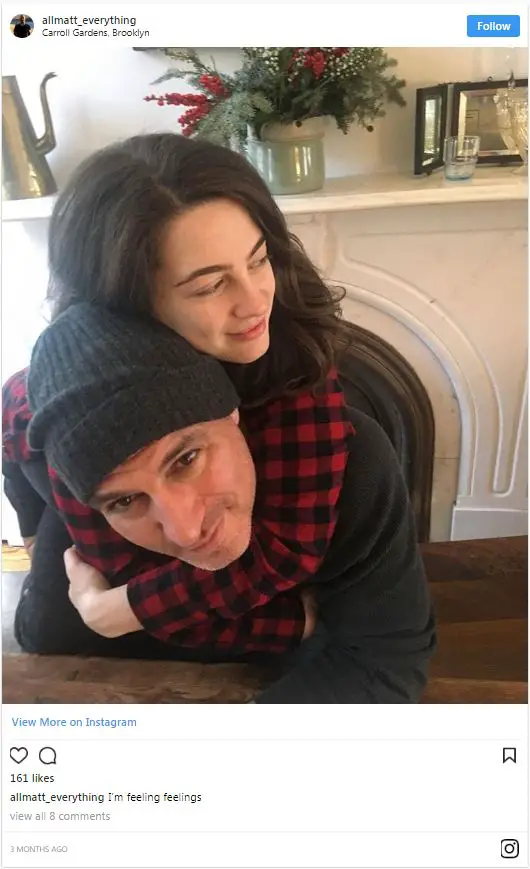 Matthew in arms of his wife, Katherine. (Photo: Matthew Rosenberg's Instagram)
Similarly, in June 2016, Matthew shared a tweet to congratulate his wife Katherine for joining Reuters.
It remains known that the couple is blessed with two children, but their name is unknown yet. Despite the confinement in their identity, his Instagram posts reveal that his kids are still enjoying their childhood.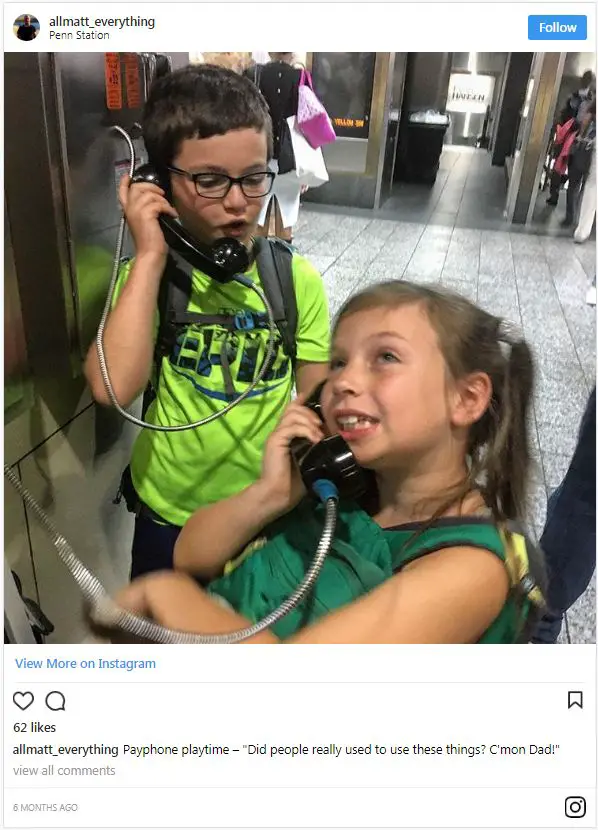 The kids are enjoying in payphones. (Photo: Matthew Rosenberg's Instagram)
From the information on their social sites, it's pretty evident that they are enjoying their family life.
But besides their intimate life, both Matthew and Katherine enjoy their respective journalism profession as well.
Educated Father, Reporting Abroad, Net Worth
The New York native Matthew Rosenberg, who currently resides in Washington, was born to an eminent family as his father, Late Milton J. Rosenberg was the professor of psychology and Chicago radio host.
He pursued his school education at Clarkstown High School North in 1992 and later got graduated with Bachelor of Arts from McGill University in 1996.
Matthew initiated his journalism career after graduation working as a foreign correspondent in the news agency, The Associated Press for eight years. Likewise, Matthew joined The Wall Street Journal in 2007 and covered news from Afghanistan and Pakistan. Working in Pakistan, he was accused of being a security contractor of CIA in 2009 as the national newspaper of Pakstan mistakenly printed the news.
Later, in 2011, Matthew joined The New York Times as a foreign reporter making the news report in Afghanistan. However, in August 2014, he was expelled from Afghanistan by Afghan president after writing controversial news about senior Afghan security officials.
That was in the past; as of now, the prominent reporter currently covers national security and intelligence as a National Security Correspondent for The New York Times since 2015.
Matthew, a supporter of gay marriage, won the George Polk Award for military reporting in 2015. After a year, he became a finalist for the Pulitzer Prize in international reporting working as part of a team of Times reporters covering the Islamic State.
From his career in news media, Matthews has accumulated a significant amount of net worth, which is estimated to be over $100k.
Think we're missing something? Do let us know in the comment section below!