It's never too late to find a love of your life. Not every one of us is lucky enough to find our soul mate in our first love. Likewise, Meredith Vieira, host of The Meredith Vieira Show has found a soul mate husband after being in an abusive relationship in past. A talk show host, Meredith Vieira's real life is very different from what we see in TV world of beauty makeovers and celebrity interviews. Her married life is something that every working woman wish to have. Vieira is grateful to her husband who provides invaluable lessons to their children.
Aren't you interested to know why she is grateful to her husband? If yes, you can follow us.
Well, Meredith was in abusive relationship in the past
It's horrible when we know that someone is in an abusive relationship, isn't it? A talk show host, Meredith Vieira, has opened up about her abusive relationship via her show "The Meredith Vieira Show" in September 2014. She describes an abusive relationship as a complicated relationship and asks the victim of an abusive relationship to let somebody know what's going on.
Here is a video where she speaks horrifying details of past abusive relationship.
There is a happy ending to Meredith's love life
Meredith was smart and brave enough to follow her career leaving behind her abusive past. She had no idea that her prince charming was waiting for her. Vieira met Richard M. Cohen in early 80's. Vieira, in her second date, came to know that Cohen had MS. She expressed her feelings after meeting Cohen with abcnews.go.com by saying-
"I fell in love with this guy with MS … This man's an incredible guy. So anybody that I produce with him, I think would be pretty cool. That was my feeling."
She got married to Cohen in 1986.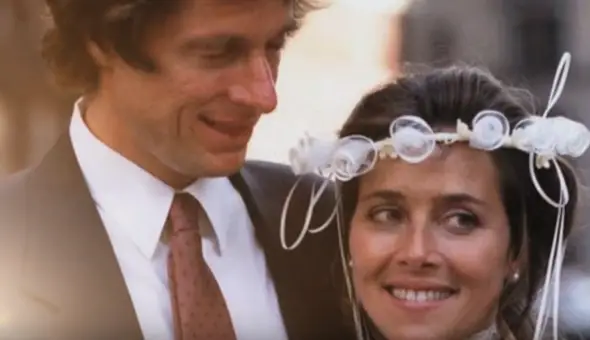 Caption: Meredith as a bride and Richard as a groom.
Source: notjustrich.com
Meredith Vieira and Richard M. Cohen are blessed with three children, daughter Lily and son Ben and Gabe.
"Richard is a role model for our kids"- Vieira
Richard is not a rough-and-tumble dad but is a great teacher to Lily, Ben, and Gabe. Vieira has explained Richard as a dad with everydayhealth.com.
"MS has certainly affected our family in many ways, but, in our home, we focus on the positive. I think the way Richard handles his MS which has taught our kid's invaluable lessons about empathy and strength — and even the power of humor." – says Vieira.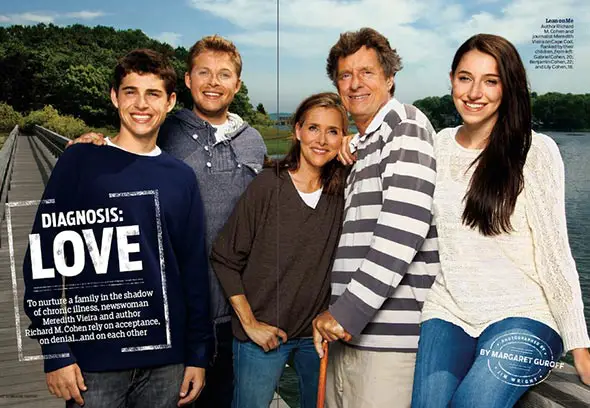 Caption: Meredith Vieira with her husband Richard M. Cohen and kids Lily, Ben and Gabe.
Source: celebritybabyscoop.com
Don't you think Meredith as an open book who has allowed every one of us to read her life? She is indeed grateful to her husband who has filled her life with happiness and positivity. We don't think this lovely couple will separate with a divorce.
Born on December 30, 1953, Vieira is a graduate of Tufts University. She graduated in the year 1975 with a degree in English. Vieira, 62, is a contributor to Today, Dateline NBC and the NBC Nightly News. She is also known for co-hosting the long-running NBC News morning news program.
#Journalist
#talk show host
#game show host
#ABC talk show
#Today
#NBC News morning news program
---