Entertainment
Mia Gradney Wiki: Bio, Age, Married Life With Husband Of The KHOU Reporter
Winning Emmy awards isn't a cake walk, but here we have KHOU 11 news reporter and anchor Mia Gradney, who has won it thrice by delivering exceptional works. Well, it surely defines the magnitude of her success and her skills in her professional life, isn't it?
But it's not just her professional life that is worth vesting your attention towards, as her personal life information defines her even more.
Therefore this segment is dedicated to the wiki-like bio of Mia Gradney, which consists of her life; in a nutshell, her married life with her husband, her age and plenty more.
Stay until the end to get to know Mia more!
Who Is Mia Gradney? A Short Wiki of Her:
Mia Gradney, who is in her early 40s in age, is a news reporter and an anchor who has covered various types of news in her life, from several Hollywood premieres to natural calamities like hurricanes and health stories. That is the reason why she is a three time Emmy award winner.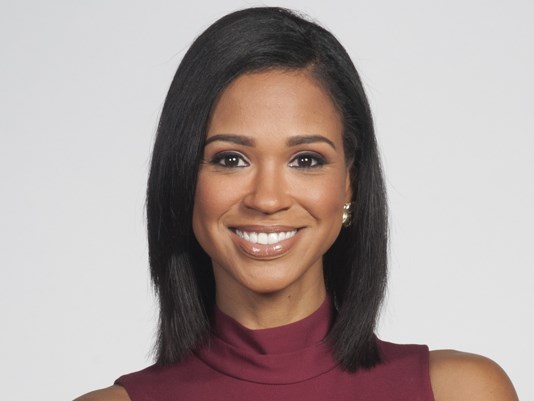 Caption: MIa Gradney is a three time Emmy award winning news reporter.
Photo Credit: khou.com
Mia secured her first Emmy nod back in 2006 when she got nominated for her work for giving an in depth look at prescription drug abuse on colleges.
She was not able to bag the prestigious award back then, but soon after, two Emmy awards followed her in the year 2011 for her exceptional work regarding the environmental coverage, including a half an hour long television program where she journeyed to Costa Rica to host, report, and produce. She also received one Emmy in 2010 for Mia's Style Files' high fashion runway special edition.
Her dedication towards her work is commendable, and it has helped her earn a hefty salary; however, it remains confined, probably because of NDA(Non-Disclosure Agreement) policy.
And did you know how all of these came by within her? It was through the education she received at Sam Houston State University, where achieved the Bachelor Degree in Arts (Radio, TV, Film).
Mia Gradney's Family Life: Her Husband And Daughter:
Mia Gradney has been enjoying a blissful married life with her husband, and they share a daughter together.
She is married to her husband Troy C Clendenin, who she tied the knot with back on November 10, 2001, in Harris County, Texas.
Mia does not speak much about her husband and their relationship in public, but her social posts speak volumes of the adoration between the two.
Mia also has immense love for her daughter who is a promising gymnast, diver, and also an actress.
This mother daughter duo also enjoys cycling, jogging, and plenty of stuff together.
That shows how successful she is in the personal front of her life!
Stay with us for further updates on Mia Gradney!