Entertainment
Mike Golic Jr. Gets Into Broadcasting With ESPN After Getting Off of The Family Tradition! All That Before Piling A Net Worth?
Mike Golic Jr. is an athlete from a family with NFL background, but he creates headlines with something else; something different from the family tradition!
The elder son of the Golic couple, Mike Golic Sr. and Christine Golic turned to a broadcaster, quitting the initial phase of his football. He is now a part of one of the most successful on-air tandems in sports TV/radio history called "Mike & Mike." The sports talk radio show is a weekday ESPN morning show broadcasting at 6-10 a.m. ET.
Mike Golic Jr.s' Career Switch Over From Footballer To An ESPN Broadcaster:
Former NFL player Mike Golic's son, Mike Golic Jr., was an American football offensive lineman best known for the time when he used to play for the University of Notre Dame Fighting Irish.
The Pittsburgh Steelers signed the Jr. Golic as an undrafted free agent in 2013, which was indeed the initiation of his professional football career.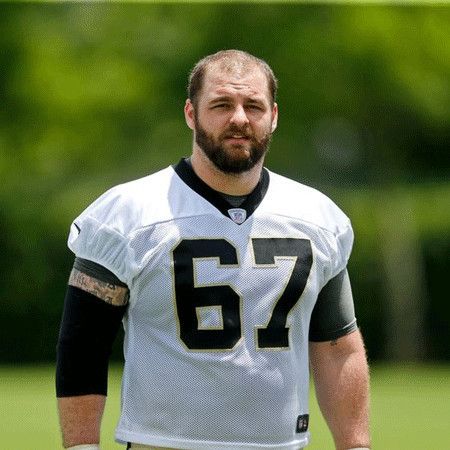 Caption: Mike Golic Jr. in action.
Photo Credit: pinterest.com
The 27-years-old former player was on a 1-year contract with the New Orleans Saints in 2016, which offered him an average salary of $435,000 as ERFA.
He signed several contracts with six different teams before his retirement on August 19, 2016, which he announced while co-hosting 'The Dan Le Batard Show' with Stugotz.
By the time of his retirement, Mike had already joined a radio show called First and Last as a co-host, partnering Robin Lundberg. He later got an opportunity to broadcast a popular radio show, Mike & Mike with ESPN as a regular guest co-host, filling in for his dad.
Mike Greenberg and his father Mike Golic will soon split from the longstanding morning show as a part of a change to shift ESPN in a more digital direction. The World Wide Leader confirmed the dispersion on May 16, 2017.
Well, Greenberg will be hosting a show of his own in the near future, while Sr. Golic will stick with the show after relaunching it with his son, Jr. Golic and Trey Wingo.
Greenberg and Sr. Golic also addressed the future of the show in brief on May 17 this year, which got socialized through the official Twitter account of the show.
A Short-Wiki Like Bio Of Mike Golic Jr.:
The former football player, Mike Golic Jr. was born on September 28, 1989, in Voorhees Township, New Jersey as the eldest child of Mike Golic and Christine Golic. He has a younger brother, Jake Golic and a younger sister, Sydney Golic.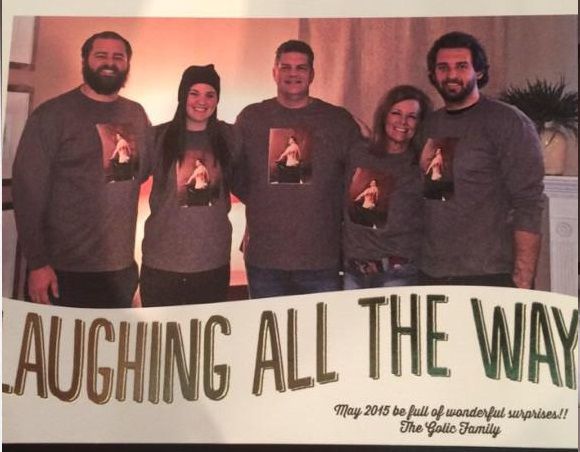 Caption: Mike Golic Jr. with rest of his family members.
Photo Credit: lockerdome.com
Jr. Golic isn't married nor does he have any dating affairs, as no sources have confirmed his relationships yet.
Additionally, while the personal front of his life is most probably under wraps with no information about the existence of a girlfriend and wife in his life, his net worth remains a mystery as well.
However, with Golic Jr. moving forward successfully in his career, he must be piling up his net worth before he makes the figure public.
We wish him immense success in his career ahead!
Stay with us for emerging updates on Mike Golic Jr.!