Entertainment
Morven Christie, Once Married Actress On The Low-Side - Relationship Status Now
Morven Christie, a Scottish actress, famously known from last year's highly praised BBC One drama The A Word, has her career on the peak, but her personal life is kept wholly veiled from her fans.
Well, this gesture of hers, in return, has raised curiosity among her millions of followers about her current relationship status. So, If you are one of the interested ones, then this one is for you. Keep reading!
Morven Christie's Low-Key Relationship Status
Morven Christie, born in Helensburgh, Scotland has left her mark while working both on stage and in front of the camera. But, more the popularity she garners, more are the people raising questions on her romantic relationship.
Nevertheless, it has come to light that Morven, who is at the age of 36, was once tied in a nuptial knot to film-director Scott Graham. The two exchanged their marriage vows back in February of 2012 around the time she returned to Scotland.
However, the bond of marriage they shared could not last long as the duo ended their relationship and parted ways after being married for two years.
Morven, who is quite prominent on 'honesty' has opened up about her separation from her ex-husband Scott. Morven stated that their relationship wasn't making them happy and they took the step of parting ways eventually while remaining friends,
'We're really good friends, but the marriage didn't work out and we had to face up to that. It was no one's fault, it just wasn't making us happy.'
Well, since her divorce she has been single for three years now. Describing her situation after the divorce, she stated,
'I've got to a point where I feel properly whole by myself,'
Moreover, talking about how open she is to coming relationships she added,
'And that's a good place. I wouldn't rule out meeting someone in the future, but my happiness would not depend on it.'
Well, she is just as self-sustained and independent as she portrays to be on-screen!
More About Morven Christie
Morven Christie was born on 1 September 1981 in Helensburgh, Scotland and grew up in Glasgow and Aviemore. She dropped out from school at the age of 16.
Before hitch starting her career in acting, she spent much of her time working as a ski instructor, waitressing but later joined a course in film production and journalism. Morven then eventually started studying drama in Edinburg and then later switched to Drama Centre London under Reuven Adiv, who is a colleague of Lee Strasberg.
After graduating from Drama Centre London, Morven landed her first on-screen role in 2004. The same year, she starred as Nina in "The Second Quest" which is a TV movie. Along with it, she also played in television series "Doctors" as Lizzie Franklin and in "Teachers" as Anna.
Moreover, she further got cast in "The Family Man" (2006), "Survivors" (2010), "Haunted" (2012), "Silent Witness" (2014), Doctor Who (2015), "Murder" (2016), and few more.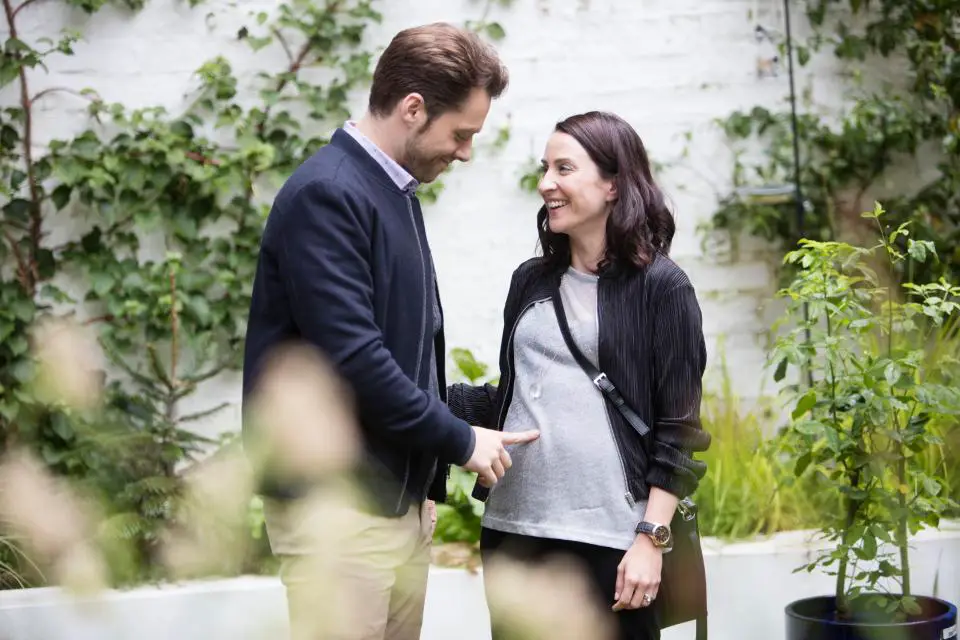 Morven Christie as Ellen in The Replacement (Photo: sun.co.uk)
Furthermore, she played Ellen, a successful architect in BBC one thriller "The Replacement." She portrayed heiress Amanda Kendall in "Grantchester." Along with it, she will be depicting the character of Kirsten Lindstrom in "Ordeal by Innocence" which is in its post-production.