Entertainment
Myrka Dellanos: Get Acquainted to Her Past Dating or Married, Husband Issues and Her Daughter
Myrka Dellanos is a very talented journalism, and she is very good looking as well, but when it comes to her peculiar life, it is filled with failed relationship. There is nothing there except for her failed marriages and catastrophic dating history. Know about this and also find out about her daughter.
Most Recent Relationship: Married Life and Husband!
Maybe the most publicized relationship was between her and former husband, Ulysses Daniel Alfonso. They had a surprise wedding the dates of which are not displayed. But their marriage was only short lived for 6 months. She filed a statement against Alfonso and charged him of stalking aggravated, illegal detention, extortion, and theft on June 3, 2009.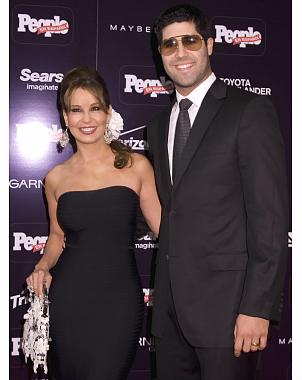 Caption: Myrka Dellanos with husband, Ulysses Daniel Alfonso
Source: bp.blogspot.com
Alfonso pled guilty and also apologized to Myrka for being the center of her worries on June 8, 2009; domestic abuse and thus their relationship ended.
Past Marriages: Husband and Divorce!
This is not the only bad marriage that she has gone through. She also has two other former husbands and the marriage with both of whom ended in complete disasters. Her second husband was David Mathews, and her first one was Dr. Alejandro Loynáz.
Caption: A video Myrka featured for the campaign 'I Am Second' talking about her past marriages Posted in 2013
Sources:iamsecond.com
While shooting a video for a campaign called 'Yo Soy Segundo' (I Am Second)where she has talked about why her relationships ended in June 2013. Her first husband, Dr. Loynáz had left her and their daughter, Alexandra Carolina for 10 months after saying he would be gone for only a few days. They gradually got divorced after an unhappy marriage of 7 years.
She married David Matthews 2 years after her first marriage. That didn't end well as well as she says on the same video we talked about above,
"By the end of our first year together, he told me it was difficult to have a lifelong relationship. You can tell I was nervous, hysterical, I didn't know what to do!"
Her Boyfriend and Dating History:
She has a dating history composed of only one person who is Luis Miguel. They dated for a year from 2003 to 2004 and got engaged for about a year from 2004 to 2005. But only one year after their engagement. She split with her boyfriend to pursue her career.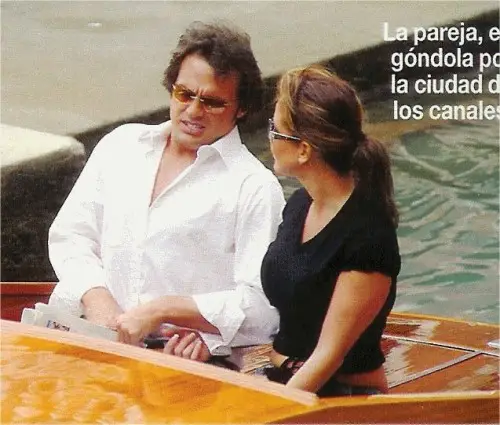 Caption: Myrka Dellanos with her former fling, Luis Miguel
Source: luismiguelsite.com
Her Daughter:
There is not much about her daughter, but she gradually pops up on the news related to her mother. It is undeniable fact that she has got the looks from her mother and at a very young age she is showing her transformation to a beautiful woman. On March of 2008, the mother-daughter were selected to be the most beautiful pair on People En Espanol Magazine. Alexandra also frequently posts her pictures with her mother on their Instagram account.
Myrka Dellanos' Short Bio:
Myrka Bárbara Dellanos was born on May 27, 1965, in Philadelphia, Pennsylvania. She graduated from the University of Miami with a Bachelor Degree in Journalism in the year of 1986. Apart from her professional career as a journalist, she is also an accomplished author, pianist and Ballet dancer. She is also the recipient of 'Hispanic Leadership Award' in 2000 by the Hispanic Heritage Council.
Myrka has an impressive net worth of around 16 million dollars. Similarly, her salary is estimated to be 3 million dollars per year. She is currently not involved with any projects. The most recent news related to her was on August 29 when it was reported that she was hospitalized due to appendicitis problem and was recovering from surgery.