Entertainment
Nat Wolff Has A Long List of Dating And Alleged Girlfriends; Are Any of Them True or Is The Actor Gay?
Blessed with a dynamic personality and enormous talent, it's obvious for "The Fault in Our Stars" actor Nat Wolf to have a long list of dating affairs and alleged girlfriends.
In spite of getting involved with women in life, did he get a perfect partner which he has been searching or is he still in a search? Today, we uncover some details about his love life and address the gay rumors that previously surround him.
Extensive Dating Affair List With Gay Talk Alongside!
The hunk, Nat Wolff has the looks, and the personality to impress a girl. And that might explain his lengthy dating list with hottest ladies in the industry.
Before rising to fame with "The Fault in our Stars," the 22 years old actor dated some of the excellent actresses and the number one in the list would be "School of Rock" star Miranda Cosgrove.
They were believed to be an item from the fall of 2009, but Nat and Miranda neither accepted nor denied their relationship in public. Although the romance fling ended just a year later, Miranda remains out of the dating zone till this date.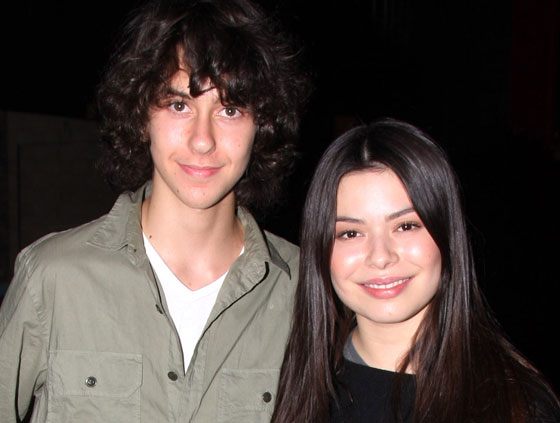 Caption: Nat Wolff and Miranda Cosgrove were believed to be an item.
Photo Credit: teen.com
Further, in 2011, Nat Wolff was supposed to be dating "Friday" YouTube sensation Rebecca Black. Rumors even suggested that the two were having a baby, back then. But as of now, the rumors of them being in a relationship have vanished like the smoke in the air.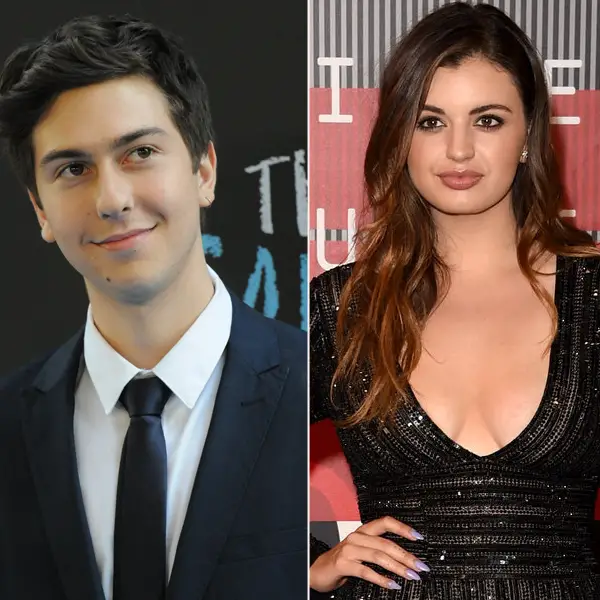 Caption: Nat Wolff and Rebecca Black were rumored to be dating back in 2011.
Photo Credit: liverampup.com
Moving on, the young star was found dating Margaret Qualley. They first met on the set of Palo Alto in 2013 and later turned their friendship into love. The two as a couple was loved by all, as they looked adorable together.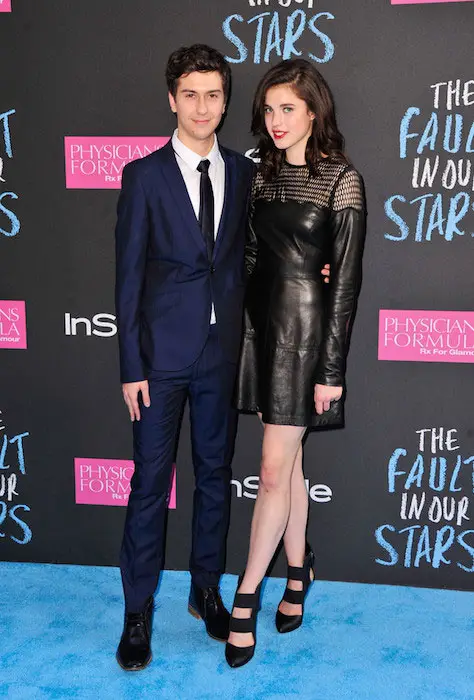 Caption: Nat Wolff and Margaret Qualley dated in 2013 until they separated in 2015.
Photo Credit: pinterest.com
However, after two years of dating, the love of the pair started to diminish, and they broke up in 2015.They split without specifying reason behind the split, hence the exact cause of their break up is still a mystery.
Similarly, back in the summer of 2015, love did blossom for the actor, as he opened about his relationship with Suki Waterhouse. They were found attending concerts together, and Nat was also seen leaving the apartment of the actress.
But with no doubts, the romance didn't work that well, as they split later without sharing much about their break up.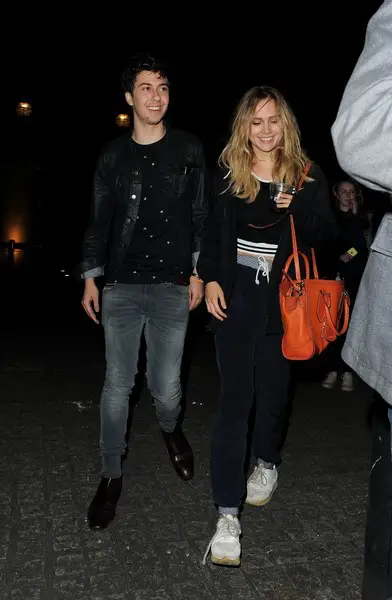 Caption: Nat Wolff and Suki Waterhouse smiled as they got pictured at Hyde Park.
Photo Credit: zimbio.com
The Los Angeles native is also believed to have a fling shortly with singer Selena Gomez, actress Ashley Benson and also his co-star Emma Roberts.
More recently, the singer-songwriter got linked with actress Bella Thorne, as they got clicked cuddling up.
Even with this long list of so-called dating affairs and girlfriends, the actor was speculated to belong to the gay side. The chief reason for the assumption might be the same-sex version of "The Fault in our Stars" official picture that Ansel Elgort shared.
Caption: Ansel Elgort shared the same-sex version of "The Fault in Our Stars" with Nat Wolff.
Photo Credit: liverampup.com
So far, the fact of the sexuality of Nat Wolff remains within himself, but his long list of dating can be evident that he is a straight guy.
Caption: Nat Wolff and Ansel Elgort in an interview, talking about "The Fault in our Stars. (Published on June 16, 2014)
Talking about Nat Wolff's upcoming projects for 2017, he is set to show his skills in "Death Note" and "Home Again."
Stay with us for the emerging updates on Nat Wolff!