Entertainment
Neil Morrissey, Once Married Man Now Happily Ever After With Partner - Rock-solid Affair
The former 'Men Behaving Badly' star, Neil Morrissey, was determined enough to find the right woman to share his life with irrespective of going through a failed marriage in the past.
Well, he did end his quest with time, and now, shares an impregnable relationship with his lady.
Wondering who is his woman of dreams? Read along, and you might like what you find.
Neil Morrissey's Perfect Dating Life With Partner
Neil Morrissey, an English actor, is blessed with love despite his unsteady history with a romantic relationship. Neil is currently dating Emma Killick who is a lawyer working at Eden McCallum LLP as a recruitment manager.
The duo met in Californa where Emma was working around 2003. Eventually, their meeting turned up in a dating relationship and Neil then asked Emma to move in with him to London; however, she refused!
Instead, Neil then moved to Los Angeles for a year to share moments with Emma while proving his commitment towards her. Well, their relationship grew so did their trust. Neil, who has a net worth of $5.8 million, later settled with his girlfriend baffling everyone around him.
Moreover, when asked what made him settle down with Emma, Neil gave the credits to timing, while talking with Mirror on 27 of January 2012. Neil believes Emma is strong and the only one for him who keeps his feet on the ground. He stated,
"I met the right girl at the right time. Emma's stable, strong and keeps my feet very much on the ground."
Moreover, Neil talked about the relationship that he shares with Emma; the one he believes to be a permanent one! Neil expressed how he enjoyed the comfort that he gained from being in a stable relationship wih Emma, saying
"This is very much a permanent relationship – we've been ­together eight or nine years. She's The One, absolutely. I really enjoy the comfort of being in a stable relationship."
Meanwhile, the couple also shared their views regarding marriage. They seemed happy spending every day with each other without having exchanged the vows. Neil added,
"I don't really believe in the institution. And she doesn't either. We're just happy being together."
He even opened up about the possibility of having children together but no news of their marriage or family plan has surfaced the media yet.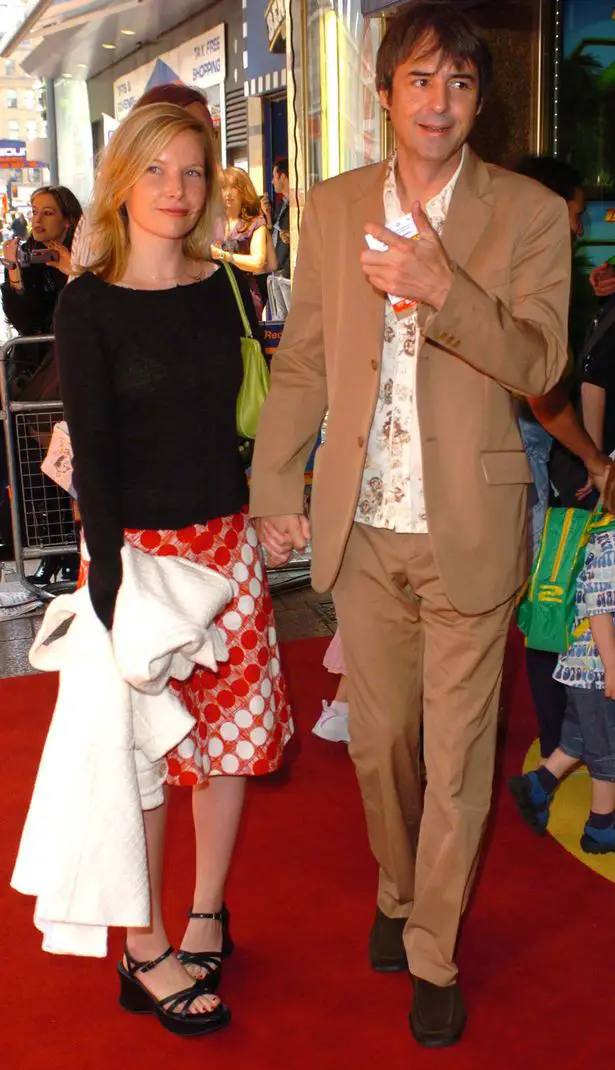 Neil Morrissey with Emma Killick (Photo: mirror.co.uk)
Also, while opening up with Daily Mail back in January of 2008, Neil expressed how his old self ten years before would have loved Emma the way he adored her then. But he was not sure if he would have settled with her. He stated,
"If I'd met Emma ten years ago, I know I would have adored her as I do now, but it's difficult to speculate whether or not I would have been ready to settle down with her then.
Besides that, he is lucky enough to have met her at the right time. Neil also appreciates Emma for what she does as a lawyer.
"Emma is a lawyer and is very organized, and I can be a bit scatty, so we counter-balance each other well. I just love her to bits.
The couple seems inseparable despite their work commitments in different fields. Neil is always up for a nice bottle of red wine with Emma than going to parties.
Before Emma, Neil, with his unsteady history with women and relationship, was a married man. He married Amanda Noar, a director, and choreographer in 1987. Neil shares a son, Sam, who is now 26, with Amanda. Neil's marriage with Amanda ended in 1991 after the two decided to part ways.
Later, he even got engaged to Elizabeth Carling, whom he met when they both worked on Boon, a British television crime drama, in around 1986. He also had an affair with Rachel Weisz and Amanda Holden, who was a wife of Les Dennis, in 2000.
However, Neil is now happily settled with a rock-solid affair with his longtime girlfriend despite his unstable past relationship.