Entertainment
Piper Rockelle Age 10 Shocks With Boyfriend Video! YouTuber's Family Involved
Musical.ly star, Piper Rockelle is a well-known figure in the Muser community and is famous for her lip sync and dancing videos. A dynamic girl, Piper has several other talents which include dancing, singing, and gymnastics.
Piper, who made her debut in the small screen on the Brat series, Mani, has featured her most of life in social media, which now includes her seemingly dating life too.
Rumored to have a boyfriend, she posted a YouTube video being "handcuffed to boyfriend." Apparently, her family member is the one, who helped her to handcuff.
Handcuffed With Boyfriend: Brother Helps To Handcuff
Piper is a friendly girl, with several close friends of both genders. One of her closest friends was rumored to be her boyfriend; however, the boy's name has not been disclosed.
The YouTuber herself has never admitted to having a boyfriend, and many assume she was single due to her young age.
However, on 23 June 2018, she posted a video titled 24 HOURS HANDCUFFED to my BOYFRIEND via her YouTube channel "Piper Rockelle Smith."
When the video first released fans were expecting a legit boyfriend, but as the clip proceded it turned out that it was a challenge. The challenge was initially summoned by her brother who dared her to remain handcuffed for 24 hours with a friend named Hayden. During the time, they did everything including dancing, eating and working; however, there was nothing romantic going on between them. Piper completed the task of remaining handcuffed for the long duration.
As the boyfriend confusion got solved, Piper is assumed to be single. At the age of 10, Piper is enjoying her bachelor life and time with family.
Cat Rescuer Mother-Daughter; Brother A Musical.Ly Star
Raised mainly by her mother, Piper is a cat lover. She and her mother run a cat rescue program and have sheltered over a 100 cats. Piper also owns a turtle named Swartz. Piper's mother also supports her daughter in her videos and even helps her perform makeups. Piper is very close to her mom and loves spending time with her. She even uploaded a photo alongside her mother Tiffany Rockelle on 29 May 2017 describing her as Piper's reason to smile.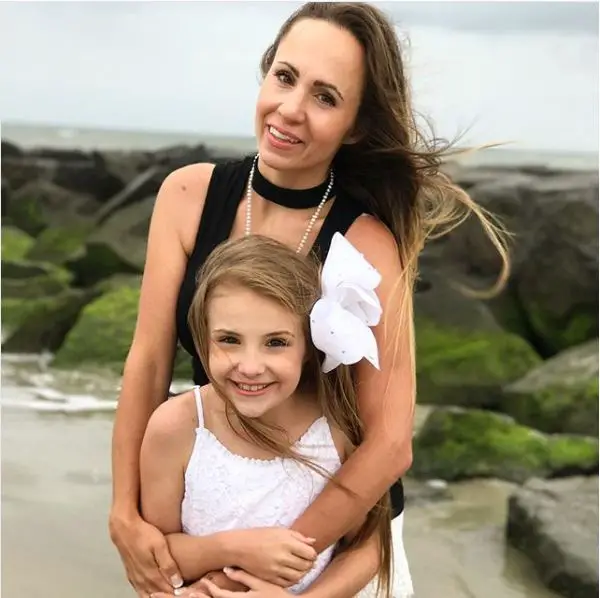 Piper and mother Tiffany Rockelle on 29 May 2017 (Photo: Piper Rockelle's Instagram)
Her 21-year-old brother, Hunter Ray Hill is also a musical.ly and is famous for his account named H2balla where he posts lip sync musicals and comedy videos. Hunter regularly features on Piper's social media posts and videos.
On 18 March 2018, she posted a picture on Instagram calling her brother lucky for having the best sister in the world.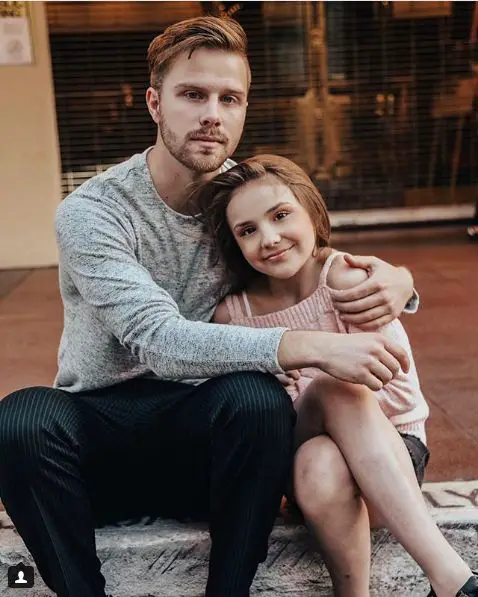 Piper and brother Hunter pose for a picture on 18 March 2018 (Photo: Piper Rockelle's Instagram)
With both the siblings in show business, they earn sufficient amount of money from their respective jobs. Piper earns a yearly income of $17.8K - $284.9K, whereas her brother also makes about $912 - $14.6K per year from his social media accounts.
Previously, she also mentioned that she had a father but didn't remember him as her parents split when the internet sensation was just a child. However, with the presence of a loving brother and supportive mother, Piper has never felt the absence of her father.