Entertainment
Radio Personality Danny Bonaduce: Found Perfect Wife After 2 Divorces? What About His Married Life and Kids?
Not everybody is lucky enough to get things right in their life. You have to keep trying, three times specifically for the radio and television personality Danny Bonaduce because when it came to his love life third time was the charm. Learn in detail about his personal life.
Danny Bonaduce is a well-known figure, who has been seen in the roles of a former child actor, celebrity boxer, and wrestler as well as a radio personality. However, when it comes to his personal life, he has not always been that easy. Learn about his married life as well as his failed relationships from the past.
His Married Life, Wife, and Children:
Danny Bonaduce was married to his third wife, Amy Railsback since 22nd November 2010. Danny, 57 wed his 23 years younger wife while they were on vacation in Maui. Danny latest wife is a school substitute teacher has a number 11 tattoo for Danny drawn right beside a tattoo saying forever. The happy groom tweeted the following after their return from the vacation wedding.
Married! I am officially Dante Daniel Railsback Bonaduce and my beautiful bride (@AmRail) is officially Amy Marie Railsback Bonaduce.

— Danny Bonaduce (@TheDoochMan) November 27, 2010
The two had met back in April 2007 at a Starbucks in LA. And after having many meetings and encounter for roughly two years, he decided it was time to have a strong bond and in March 2009; he popped the question on her, and she apparently agreed. He had used a pirate jewelry of a skull with crossbones as their engagement ring but she straight up told him to get something traditional for their wedding. Below is a picture of them together posted on Danny's twitter.
His Former Wife:
He was previously married to his second wife Gretchen Hillmer Bonaduce until she filed for a divorce on April 2007. She listed the cause of the divorce to be irreconcilable differences as she filed the papers to Los Angeles Superior Court. She is seeking full custody of their children; daughter Isabella then aged 12 and son Dante aged 6 with spousal support and legal fees.
The two married on 1990, the same day when they had gone on a blind date after coming across at a radio station in Phoenix.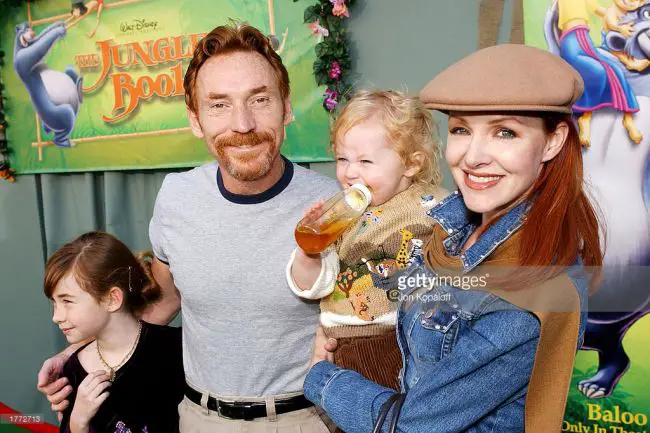 Caption: Danny Bonaduce with his ex- wife Gretchen and their children attend the premiere of 'The Jungle Book 2' at the El Capitan Theater on February 9, 2003, in Hollywood, California.
Source: gettyimages.com
Their divorce became finalized in November 2008. His ex-wife might have settled to a joint legal and physical custody of the kids but also received a house in Hollywood Hills, 2008 Ford truck, 10,000 monthly spousal support, 3000 monthly child support and 1930 dollars for each of their kid's health insurances.
After Danny Bonaduce, she is engaged to Kevin Starr still the present who is also the drummer in her band. They have engaged for since 2009.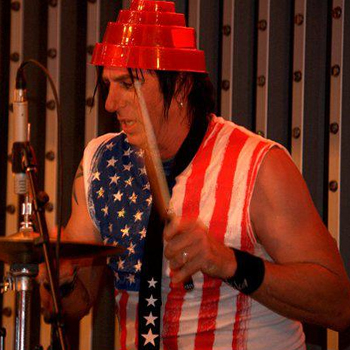 Caption: Kevin Starr
Source: wordpress.com
His First Married Life, Wife, and Divorce History:
Danny is married for three times in his life, but the proper information related to his first wife or their relationship is not made official. He has however mentioned to People on February 1989 that he met his Japanese wife, Setsuko Hattori at an LA restaurant.
He married her three days later, just so that she can have an immigrant card and become legal to work and reside in the US. "The next day I'm sitting at home watching TV, and there's a knock at the door.
There she is with her luggage. I went, 'Yeah?' And she said, 'I am wife.' I told her, 'You got the green card; you're going to be fine.'" But later he realized that she was cute, he was hungry and had no clean clothes. He needed a wife and had one in her doorsteps.
He's first marriage was with Setsuko Hattori from 1985 to 1988. Setsuko Hattori is a real estate agent with over 20 years of experience in the profession.
She was honored as the brokerage's top individual performer in 2015 which was done under a grand event in Radio City Music Hall.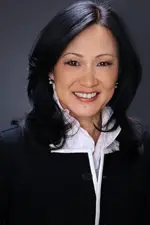 Caption: Setsuko Hattori in her early days.
Source: elliman.com
Besides that, he also has an incredible professional career. His great versatility in his career from being a radio personality to taking various roles in the Television from a boxer to a comedian has earned him an incredible net worth. His net worth has been estimated to be around 3 million dollars.