Entertainment
Sara Bareilles: Helps Couples Get Engaged And Married, But What About Her Boyfriend? Is She Dating Someone?
Songwriter Sara Bareilles won million of hearts by helping the couples get engaged and married. But has this love story girl secretly fallen in love? Is she dating some mystery man? The lady has been surrounded by an enormous question about her love life, so we are getting into the bottom of the story and finding what the truth actually is?
How did she get the couples Engaged and Married?
The songwriter released her song album "I Choose You" where she has helped two couples of different sex and same sex couple express their love for one another and find a perfect wedding engagement.
In her video, one of the couple Aly and Andrea from Denver, CO has expressed their love through posters and takes their relationship to the next level step of marriage whereas, the other heterosexual couples Matt and Chelsea from LA proposes one another through colorful Post-it Notes.
Caption: 'I Choose You" where the singer helped two couples to express their love
Boyfriend? Dating? Single or Lesbian?
Yes, there seems to be the rumor of her dating Javier Dunn. The source even disclosed about her heating relationship. The news had made some fan mourns while some have celebrated the news and pouring good wishes.
However, the sizzling duo broke their 7 years relationship. The break up did cause a kind of turmoil in Sara life. She even wrote a song " Manhattan" stating her desire to move to NYC with him.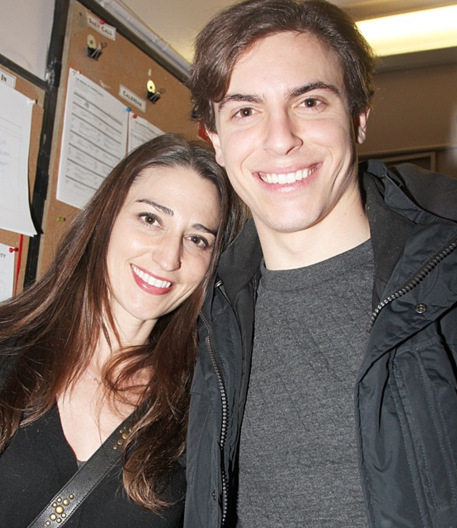 Caption: Sara with her ex-beau Dunn(2014)
Source: unapix.com
Currently, Sara is single, has no husband and has a straight sexual orientation. However, she has been a long time supporter of gay and lesbian. Through her album "Brave" she had helped many relationships of same-sex speak about their real stories with their family and friends. As posted on Freedom To Marry as on 6th May 2014, she said:
"There's so much honor and integrity and beauty in being able to be who you are, by doing that, you give others permission to do the same. You can choose to love whoever you love."
She even stated herself as being a feminist and expresses her feminism through her music. On an interview with The Huffing Post published on 19th October 2011, she said:
"I love hearing that women connect to the music. I'm definitely sort of a feminist, and I don't think that being a feminist has anything to do with hating anything. It's about celebrating women and being productive for females. I'm not one for seeing amazing, intelligent women being reduced to sex symbols."
Short Bio Of Sara:
Sara Beth Bareilles was born on 7th December 1979 at Eureka California. She was raised as Catholic and has a fluent Italian ascent. She is one of three daughters of Bonnie Halvorsen, a funeral home worker, and Paul Bareilles, an insurance adjuster.
In the year 1998, she graduated from California University in LA majoring Communication Studies. In the year 2002, she graduated from UCLA. In the year 2004, she recorded her first studio album Careful Confession and on 15th April 2005 she signed a contract with Epic record.
In the year 2007 she released her blockbuster song" Love Song" and in the same year, she re-launched her major debut Little Voice.In the year 2009-2012, she released her song The Single from The Kaleidoscope Heart and in 7th September 2007, the album " The Kaleidoscope Heart" was released.
Bareilles was first invited by First Lady Obama to play at the G-20 Summit in Pittsburgh in September 2009. Sara Bareilles was cast as "Ariel" in the Hollywood Bowl production of the "Little Mermaid."On 6th Nov 2015, she released her album " Waitress."
She had records, concerts and tours and her net worth value in 2013 was 16 million dollars. She has even worked for television and films. Currently, she is working on projects like Sesame Street (2016) and has undertaken project Julie's Greenroom for the year 2017.