Entertainment
Sara Paxton Has No Time To Make Boyfriend Because Of Work? Metaphorically Dating Career While Talking About Ethnicity
Looks can be deceiving for Sara Paxton, with a Latino blood ethnicity from both sides of her parents. Sarah talks about having difficulty gaining work for a Latino character as she talks about her heritage and plus the possibility of a boyfriend in the making as we go through the brief line of boyfriends she had over the years.
The mystery boyfriends!
To be honest, it's hard to find her boyfriend through multiple sources. She has kept (If she has any) her secret lover under the radar. She has, however, made various posts about her boyfriend or it could be just a troll;
She did date some guy while secretly and recently in 29 of May 2015 trying to hide from the paparazzi, without further comment or information about the guy, she can only be seen holding hands leaving Chateau Marmont in Los Angeles.
The actress held hands with her guy friend while leaving dinner with a few friends who know if she is still dating him until now, but no other information has been surfaced since then.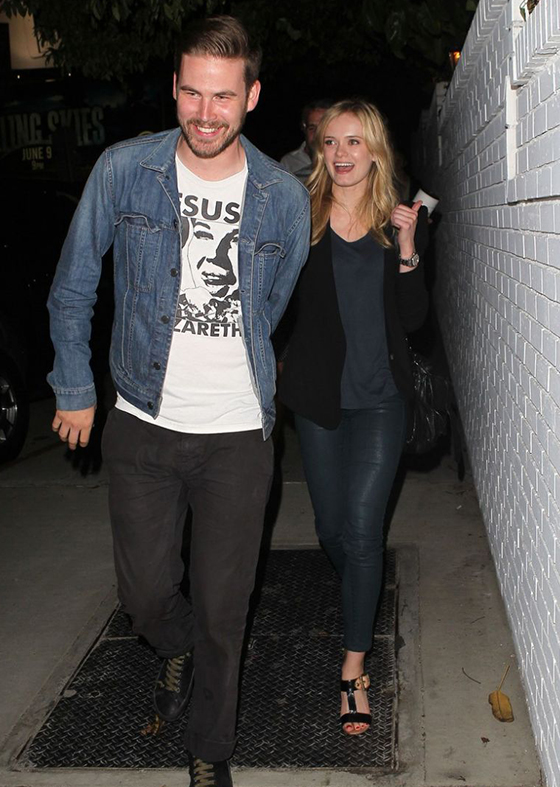 Caption: Sara Paxton in May of 2015 with a mystery guy after having some drinks with friends.
Picture Credit: justjaredjr.com
However, back in 2009, she dated Nico Tortorella which lasted a total of 2 years and nine months according to sources, and since then Nico has admitted in being gay and has dated Kyle Krieger, but they soon broke up, and since then he is possibly single.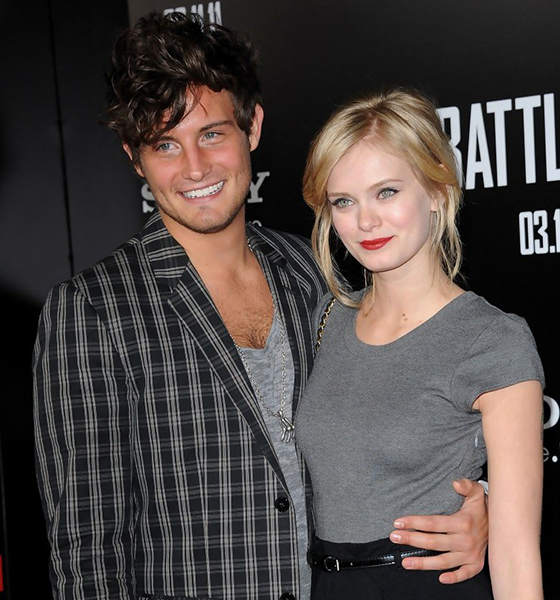 Caption: Nico Tortorella and Sara in the premiere of the movie Battle L.A in 2011.
Picture Credit: zimbo.com
Next in line is the Lucas Grabeel who she had dated in 2006 for two years before they broke up in 2009 with no word why they broke up. Lucas is currently dating Emily Morris after his breakup with Sara and the relationship with Emily is still going strong since then.
Caption: In one of the shows Sara and Lucus stared t.v series on set together between 2006 and 2009.
Photo Credit: ivid.it.com
Jesse McCartney is the stud that caught Sara's eye back in 2004 but broke up soon in the same year dating less than a year in 2005, seven month in total, without revealing the reasons behind the couple's decision to split. And after the split with Sara Jesse McCartney is currently dating Katie Peterson.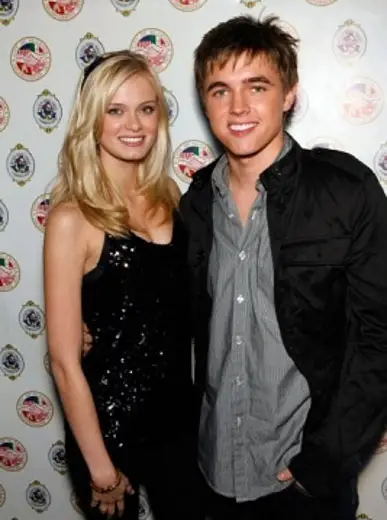 Caption: Jesse McCartney and Sarah together back in 2004 as a couple of youngsters.
Picture Credit: miarroba.com
The Heritage of The Family!
She is an actress in much of movies we have heard of such as "CSI: Crime Scene Investigation" and old movies such as "Lizzie Mcguire" standing out of the crowd with the quick smile about her, the 28-year-old actress talks about her nationality with a blur look on her face.
Raised Jewish by her father side and soon joined after by her mother, speaking of her father, Steven Ray "Stevie," he is an Irish, Scottish, English, and very distant French, descent, which soon converted to Judaism. As for the mother, Menchaca Zuckerman (Known as Lucía), was born and raised in Mexico, Lucía was raised Jewish. Having a hard time playing Latina character even though she has a Spanish heritage from both her parents, it was difficult for her, and during an interview by Latina.com she replied saying,
"I've tried! Are you kidding me? I've gone on auditions and I've been like, 'You know my family's [Latin]... I've spoken a little bit of Spanish, and they're just like, 'Ha ha ha – that's good!' And I'm like 'what?''
She added
"They're not going to hire the 'white girl' to play Latina."
But she is planning to audition for Latina roles in the future, and when asked if she is given the opportunity she said,
"Oh yeah! Of course!"
Growing up Sara Paxton wanting to be a performer as she began her acting career as a child onstage, appearing in musicals, and then moved on to commercials. In the late 1990s, she made the took to film and television work, and has since appeared in projects such as "Liar, Liar," "News Radio," "Music from Another Room."
Also including "Passions," "Lizzie McGuire," "Hounded," "CSI: Crime Scene Investigation," "Greetings from Tuscon," "Sleepover," "Aquamarine" and more. Her work which gained her a net worth of $3 million, has made her also received an Emmy nomination in 2006, for "Darcy's Wild Life."