Entertainment
Scott Caan's Enjoying a Family Life With His Girlfriend And Daughter, Soon To Get Married?
Scott Cann is best known for his role as Detective Danny Williams in television series Hawaii Five-0. Moreover, he is the son of legendary actor James Cann. Multi-talented, Cann has pursued his career in photography as well.
More importantly, Scott shares a beautiful relationship with his longtime girlfriend. But how's Scott Cann enjoying his family life?
Enjoying Family Life!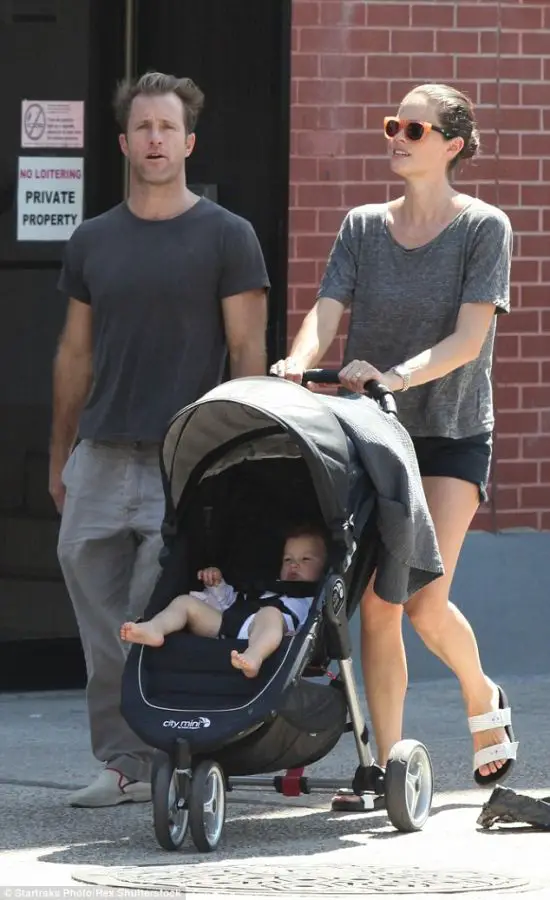 Caption: Scott Caan (left) went for a holiday in New York City on September 7, 2016, with his girlfriend, Kacy Byxbee (right), and daughter, Josie.
Photo Credit: dailymail.co.uk
The 39-year-old Hawaii Five-0 actor, Scott Cann was spotted out for a stroll in Soho along with his long-time girlfriend, Kacy Byxbee, and their newly born daughter, Josie James Caan on September 7, 2015.
Both of the parents were out for a vacation in a casual day where their newly born daughter Josie seemed to be relaxed in her stroller. Scott was seen in a charcoal T-shirt along with baggy pants, gray trousers, and white shoes.On the other hand, Model Kacy wore a matching gray T-shirt to her boyfriend, although she opted to pair it with navy blue shorts and white sandals. Their daughter Josie seemed relaxed in a white outfit. All in all, the family looked in full swing for their vacation.
The 39-year-old Hawaii Five-0 actor, Scott Cann met his model girlfriend, Kacy Byxbee on the set of Hawaii Five-O and had been dating ever since. Although Scott has kept his private life a secret as he never formally announced Kacy being pregnant. The actor did talk briefly about Kacy during an appearance on Chelsea Lately in January 2013. Scott said:
'She should get the purple heart because I'm a complete disaster,'
Their daughter Josie James was born on July 9, 2015.
Both couples are not married till date and spoke about their marriage as both of them are not officially husband and wife. Scott said to Hollywood Reporter on 2015:
"It's one thing to have a girlfriend, it's one thing to be married, it's another thing to say 'Let's have this child together. It no longer is about your feelings. We're going to commit to each other. I don't even think I'll ever be married. But having a kid with this woman I'm with is stronger than any piece of paper or ring I can get."
Spending time with Godfather!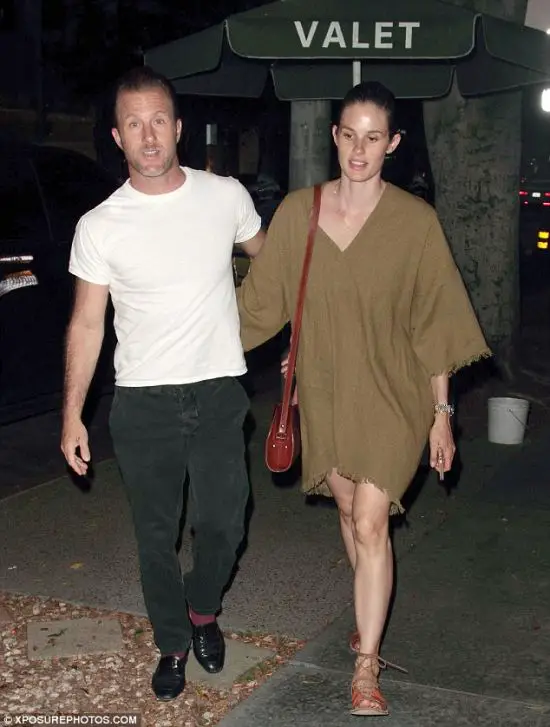 Caption: Scott Caan and his long-time girlfriend Kacy Byxbee took James Cann out for dinner to celebrate Father's Day on 20th June 2016.
Photo Credit: dailymail.co.uk
James Cann, the icon looked youthful in a plaid shirt as he exited the Beverly Hills restaurant Madeo and celebrated Father's Day along with his son Scott Cann as well as Scott's longtime girlfriend Kacy Byxbee on 20th June 2016. It seems like both father and son share a strong bond of relationship.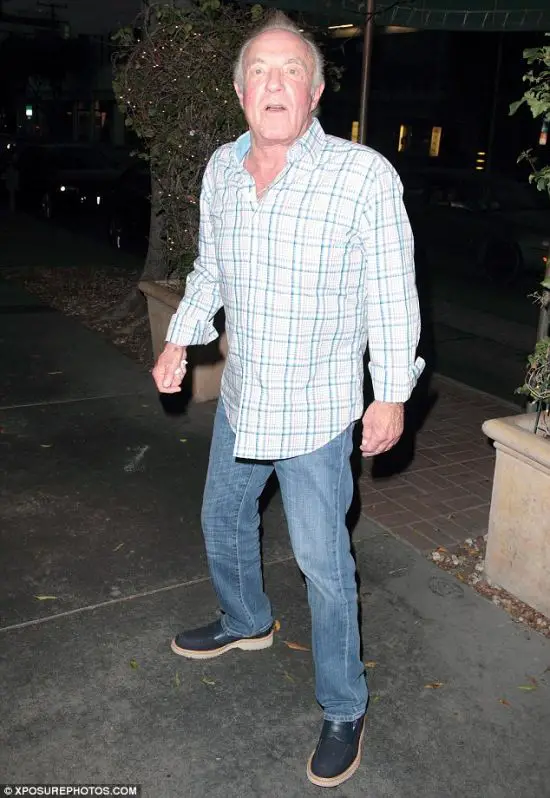 Caption: James Caan, 76, looked youthful as he celebrated Father's Day with his son at Madeo restaurant in Beverly Hills on 20th June 2016.
Photo Credit: dailymail.co.uk
Amid various rumors about Scott being gay, there is no proof about Scott sharing a gay preference. We don't think Scott is gay as he shares this beautiful relationship with Kacy and even has an adorable daughter, Josie.
Being a multi-talented person as he has released a hip-hop album with The Whooliganz and is a professional photographer. He is also an American actor and has a net worth of $16 million.
The Multi-Talented Scott Caan:
While Scott Caan is a respected and renowned actor, he has a huge list of talents excluding his acting skills. The Hawaii-Five-O actor is not only a Professional photographer who has published a book of his photography in 2009 named "Scott Caan Photographs, Vol. 1.", but he is also a Music artist. He once formed a Hip Hop group 'The Whooliganz' with a friend 'The Alchemist' and even signed a contract with the World-renowned Tommy Boy Records.
Scott has also practiced Brazilian Jiu-Jitsu and even earned a brown belt in it while practicing it with MMA champion Egan Inoue. Caan also loves surfing and has been surfing all his life, coming from LA, California. The actor teaches kids to surf in free time and even helps Kids with Special needs to swim through the organization's Life Rolls On, Surfer's Healing, and ThERAsurf.
In an Interview, he talked about his experience starting,
"We take people with spinal cord injuries in the water, and we take autistic kids in the water. And any kids with special needs we just take them out in the water and take them surfing."