Entertainment
5 Essential Shirts For Men! Causal To Formal Shirts To Look Your Best In 2018
Clothes are one of the essential components in our daily life. A beautiful cloth not only influences the external appearance but also helps in building the self-confidence of a person.
Shirts are one of the oldest pieces of clothing men have been wearing for a couple of past centuries. Along with covering the upper body, shirts also help in bringing out the fashion geek hidden inside a regular man.
Today, let's take a peek at some of the shirts designed for men that will help them look edgy in mass!
Casual Shirts
Casual shirts are the latest trend in the market. While formal shirts had topped the list as the consumer's favorite some time ago, the casual fittings have taken up a considerable share of the market at present since they are both economical and comfy at the same time.
A casual dressing will be helpful to men even in small house gatherings and social events.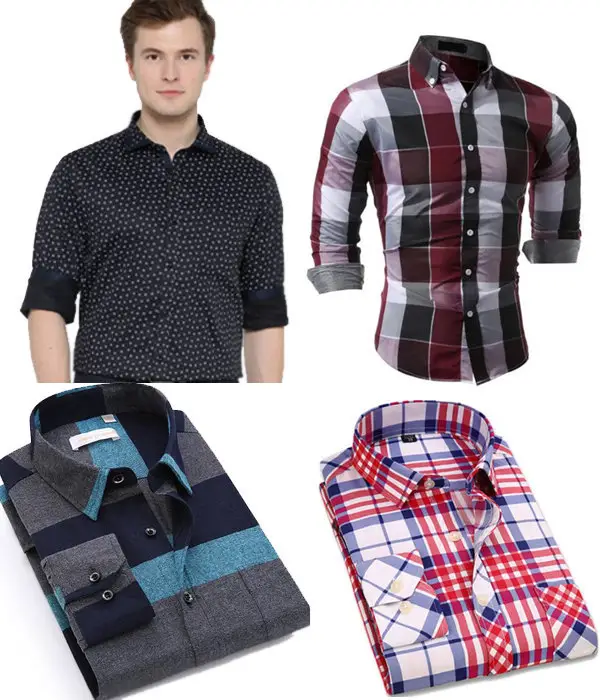 Casual shirts trends in 2018, less costly comfortable to wear, worth the money
Men can opt for casual shirts on their first date if they want to be seen comfortable and fresh. There is a large variety of casual shirts including smart casual, patterned, sleeve shirt, slim fit, and so on.
Designer Shirts
Designer shirts can be a bit expensive for an average working class man, but it's worth the value unique and classy designs are the top-most priority.
Designer shirts are famous for their uniqueness and classy designs. They are one of the best ways to make an excellent first impression. They can also help men appear more attractive to the opposite-sex thereby enhancing their personality.
However, each designer shirts categories are prepared by fashion designers focusing on a particular category of men, and if not correctly selected, they can ruin the looks of a person.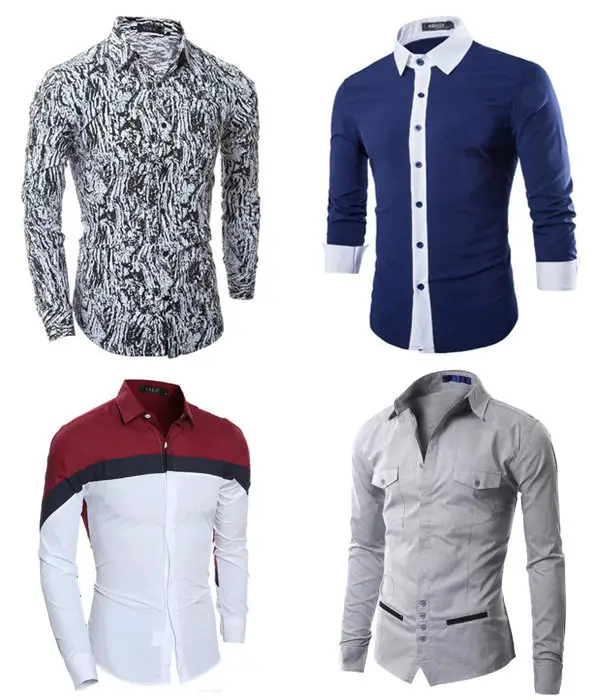 Designer shirts enhance personality and showcases status but are expensive
A shirt matching a specific type of body structure might not be suitable for another; so, choosing a designer shirt must be done with utmost caution and care.
Funny Shirts
Humor is the one best way to relate to a large mass of people.
Nowadays, people display their sense of humor via funny shirts, which have been successful in attracting the attention of others with catchy phrases and funny pictures.
However, the message conveyed in the shirts might be considered offensive sometimes, so you have to be careful in choosing funny shirts.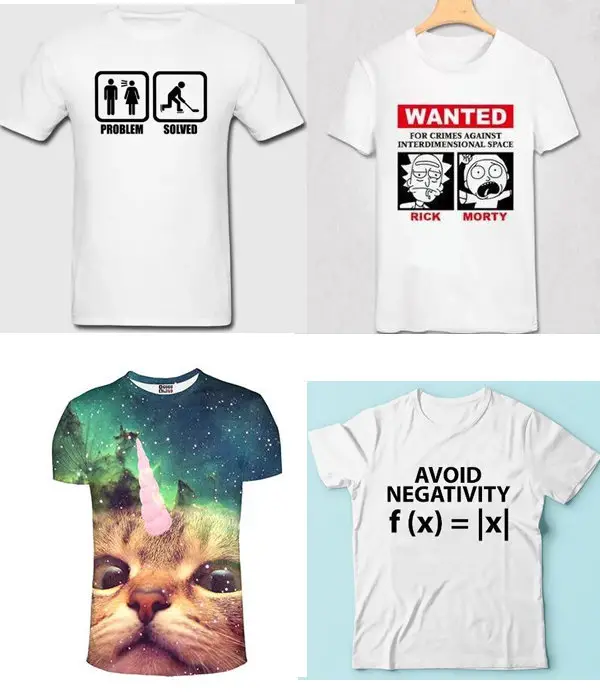 Funny shirts with catchy phrases and pictures
Funny shirts are ideal for holidays and traveling.
Workout Shirts
Thinking about revealing your macho side to the world, wear a workout shirt.
Workout shirts are an appropriate option for men with muscular bodies. They can be a suitable accessory to the gym-goers. They can also be worn during other activities such as jogging and sports.
However, they may not be a perfect match for people with a lean and slim body to wear in day to day life. Similarly, a person with a large belly might look funny if dressed up in a workout shirt.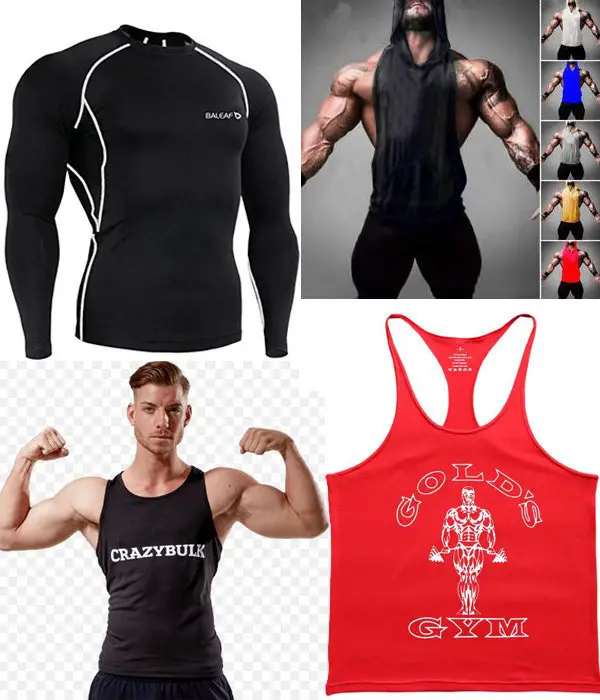 Workout shirts suit muscular body, appropriate for gym goers and sportsperson
Workout shirts are usually tight fitting shirts, which can display the perfectly built muscles of a man.
Long Shirts
Long shirts are often associated with a formal dress up, but they have much more scope than just being regular office clothes.
They can be useful for men with less muscular composure. They can also help men in saving their skin from sunburn. Furthermore, they can also be worn in different styles, the latest fashion being the folded sleeves.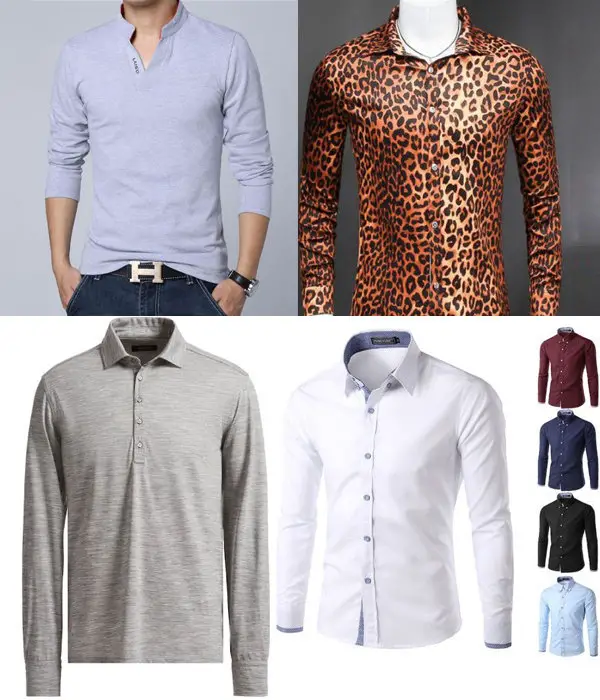 Long shirts for professional and casual looks
Long shirts can be used for both professional and casual looks. But, they may not be suitable during hot days, or while playing sports or doing a workout.
Selection Of Shirts For Men
While women usually have a large wardrobe, men are often confined to a handful of outfits.
Having itsy-bitsy wardrobe choices may not bog down simple men, but they have to be careful when choosing an article of clothing that fits perfectly with their age, personality, and body structure. Otherwise, they will end up being a topic of jokes to others.
The outfit of an individual mostly depends on the latest trends and the personal choice of a person. But, the fashion trends are subject to constant changes, and that's why the selection of a perfect outfit can often be a tough job. Also, consumers have to choose from a wide variety, which, even though being a robust idea, can increase confusion among buyers.
Whichever shirt you choose as your outfit, firstly you must be comfortable in those clothes. Don't just select a dress for the sake of following the latest trend!
Try to select a shirt that suits the best with your body. Self-satisfaction is much more important than being accepted by a bunch of people, so make sure you don't succumb to peer pressure and choose the one that matches with your personality.