Entertainment
Simon Helberg And His Family Of Four With Wife! Has A Humongous Net Worth Backed By Nasty Bundle Of Salary
While most of the people prefer sci-fi, thriller, action, and drama related shows, Comedian-actors are no less these days. People have started praising humor, and the actors delivering humor through their acting have earned a lot of fame.
Big Bang Theory's star Simon Halberg, well known for his character Howard Wolowitz, is one of the examples of a successful comedian. For his skills of acting merged with perfect comic timing, the producer of the show rewards him just right.
Let's find out how lavish is the life of Simon Helberg, who has a happy family of four!
Dumped The Mother Of His Two Children, Before Marrying Her!
Helberg, who is married to a beautiful lady Jocelyn Towne for seven years now, is a father of two and shares a weird experience with his wife before they got married.
Simon broke up with his wife when he realized he wanted to marry her. The duo has even worked in a film together based on their real life story.
Simon explained the situation,
"It's sort of embarrassing. It's about my wife and I and our break up before I proposed. I thought I would like to marry this girl, so, first of all, I'm going to systematically destroy my entire life and our relationship and lie and ruin all my friendships."
Simon added further,
"I freaked out, I thought I had feelings for other people, I thought that I needed more of an exciting life. I had the perfect thing but for whatever reason, It was an exercise in self-destruction."
Following the split, Jocelyn reportedly moved to Paris, France, where she met another man, but Simon went after her and eventually, the pair ended up back in the US, where he decided it was finally time to pop the question.
Chatting on the Late Show with David Letterman, he joked:
"I proposed immediately on her return because I thought if I can just trap her and force her to marry me that's the most romantic thing anyone could ask for."
The couple is now living a happily married life, along with daughter, Adeline (born on May 8th, 2012), and son, Wilder (born on April 23, 2014).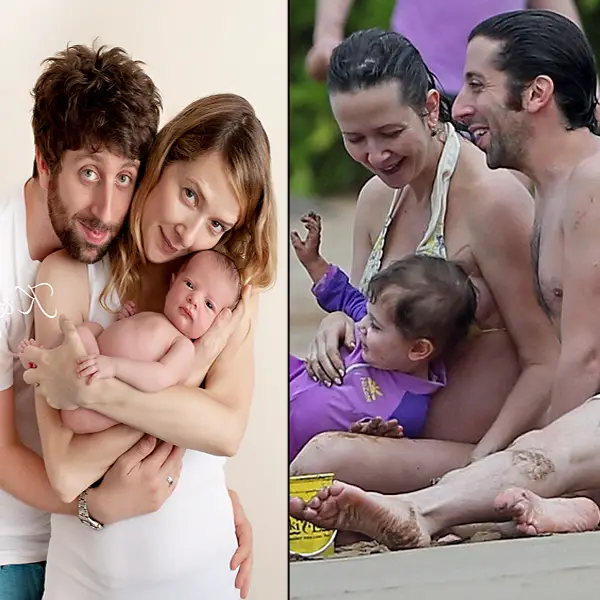 Caption: Simon and Jocelyn with their son, Wilder (Left) and daughter, Adeline (Right).
Photo Credit: liverampup
Simon's Work that Awarded A Humongous Net Worth:
A Critics' Choice Television Award winner in 2013, for his performance as Howard Wolowitz in the popular Sitcom 'The Big Bang Theory,' was born on December 9, 1980, in L.A California. Son of an actor, Sandy Helberg and casting director Harriet Helberg belongs to a Jewish family.
Simon started his career as a comedian with Derek Waters. Paving the path of his career; he then started acting in the feature films and eventually, he made his way to the top, through 'The Big Bang Theory.'
2007 was the year when he was signed in as Howard Wolowitz, and he never had to look back from there since then. The show is a massive hit and has made its way to season 10, as the love from the viewers keeps showering, which doesn't seem to stop anytime sooner.
Caption: Best of Howard Wolowitz from the Big Bang Theory. (Published on March 8, 2017)
Moreover, the five top actors of the sitcom, Jim Parsons, Johnny Galecki, Kaley Cuoco, Kunal Nayyar and Simon Helberg are recently reported to be paid salary of $1 million per episode. Simon also owns a house which he bought at $2.9 Million from Charlie Sheen and Brooke Mueller in 2011.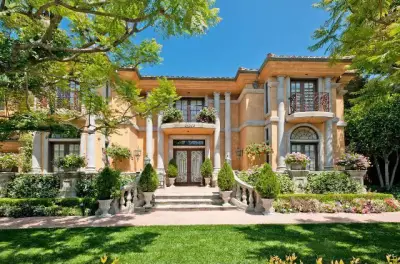 Caption: Simon Helberg's House
Photo Credit: Variety.com
Summing up all his earnings, his net worth amounts to $4 million.
Hopefully, we will get to see more of Howard Wolowitz, as 'The Big Bang Theory' doesn't seem to end any soon!