Entertainment
Steve Agee Reveals Married Or Not! Also Potential Wife Or Girlfriend Requirement
American comedian Steve Agee is famous for his role on the Sarah Silverman Program.
Although considered a funny man, Steve can often come out as offensive with his mean tweets towards women. Due to his reckless tweets, many fans may have been curious if he can even maintain a romantic relationship.
Girlfriend Jokes About Break-Up, Says Ladies To Date Him
Previously, the 49-year-old comedian dated American writer and television personality, Teresa Strasser. They broke up in 2010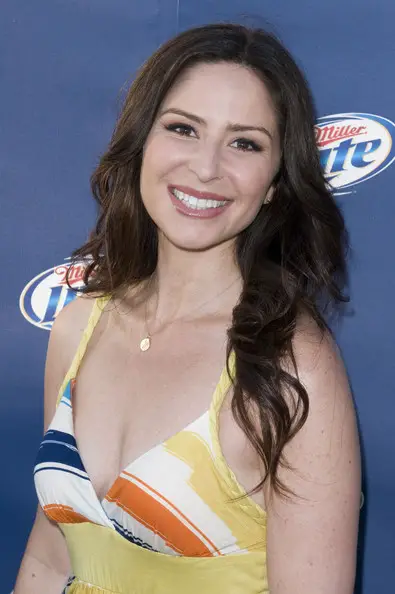 Steve's ex-girlfriend Teressa attends NBC's Fall Premiere Party in L.A. on 3rd Sept. 2008 (Photo: Zimbio.com)
Back on 26 Feb. 2010, on the occasion of Steve's birthday, Teresa posted a tweet to wish him and revealed herself as his ex-girlfriend. Further, she even jokingly suggested that the California native could still be suffering from post-traumatic stress disorder caused by the couple's break up. Teresa also praised his comic timing and said Steve was "funny as f**k."
Just a minute after the tweet, Teresa posted a tweet dedicated to the former boyfriend again, this time apologizing for all the "shits" he had to suffer while dating her. Moreover, she also encouraged other ladies to date Agee claiming him good boyfriend material.
Is Steve Agee Married?
On 3rd May 2018, Steve, who stands at the height of 6' 6" (1.98 m), came forward to talk about his marital status. Through a post on Twitter, he revealed that he was not married. His post was a reply to a fellow Twitterati who had asked everyone to put down their phones and kiss their wife.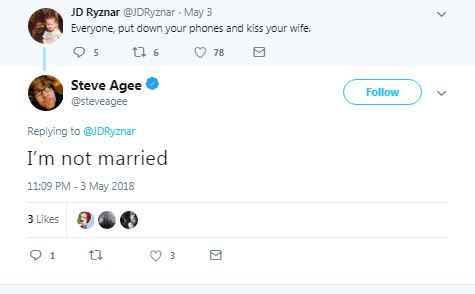 Steve Agee reveals relationship status in 2018 (Photo: Steve Agee's Twitter)
Two years earlier, The We're No Doctors podcast host had expressed in a tweet that he despised girls with boyfriends or husbands. He shared a post back on 9th May 2016 in which he mentioned that committed girls were the worst.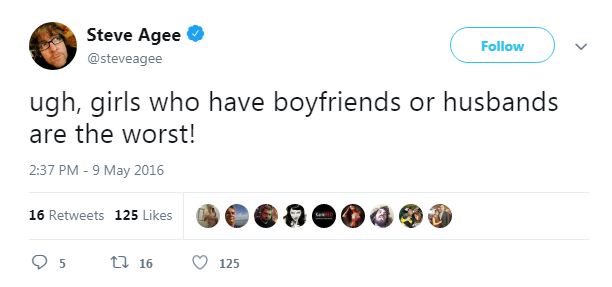 Steve expresses his opinion on committed girls on 9 May 2016 (Photo: Steve Agee's Twitter)
He may come cold and distant towards women through his posts, but he has got a soft spot in his heart for the family, especially his father.
Family love: Undying Bond With Deceased Father
Back in 2017, Steve shared a childhood photo of him with his now late father. He remembered his deceased father and captioned the picture, "Miss You Pop" on the occasion of Father's Day.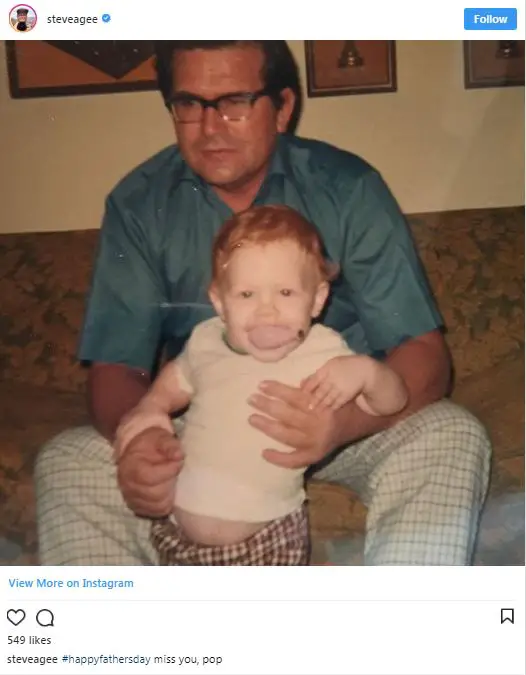 Young Steve with his late father (Photo: Steve Agee's Instagram)
However, the identity of his mother remains a mystery to fans.