Entertainment
Steve-O Ends Dating Affair With Couple Of Girlfriends! Not In A Mood To Get Married Or Had Some Complication?
The making and breaking of relationships are the most crucial things, and thus when a relationship ends in a rut, people always wonder the reason behind the split.
The same story can be allied with the life of famous stunt performer, comedian, and television personality Steve-O, whose fans wonder why did he end his relationship with his girlfriends.
So, what was the reason behind the relationships' demise? Was it the lack of Steve's will to get married, or was there any other issues? Let us find out!
Why Did Steve-O End His Dating Affairs With His Girlfriends? The Real Reasons.
Steve-O is someone with great looks, helping him attract a lot of women in his life.
Steve once dated former X-Factor singer Stacey Solomon. The two began dating back in early 2015, after meeting and falling for one another on Channel 4's winter sports challenge program "The Jump."
From then and there, they were going along strong with one another. But just after six months of dating, they split up in July 2015.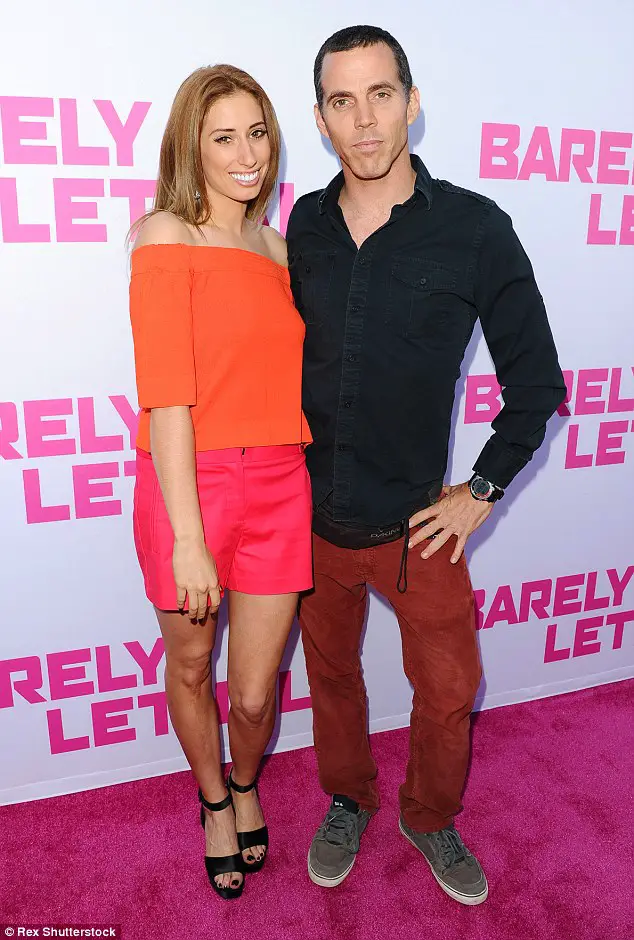 Caption: Steve-O and his former girlfriend Stacey Solomon dated for a mere six months.
Photo Credit: dailymail.com
The reason behind the demise of their love was said to be the inability to maintain love amid the distance, as they were in a long distance relationship.
Stacey's rep, Warren Askew said,
'I can confirm Stacey and Steve-O are no longer together. Stacey is really hurt by the whole situation, and it's not something she feels able to talk about at this moment in time.
Another source added,
'Stacey found it hard being away from Steve-O so they decided to put their relationship on hold. He has a huge tour in the States, as that's where his fanbase is. The relationship developed quickly and was a real whirlwind, but for the time being it's not to be.'
The distance between them led to the downfall of their relationship.
Following his split with Stacey, Steve then dated famous tattoo artist, Kat Von D. It just took five months for the Jackass star, to get over his failed relationship with Stacey.
And did you know, Kat Von D and Steve were first linked romantically back in 2007?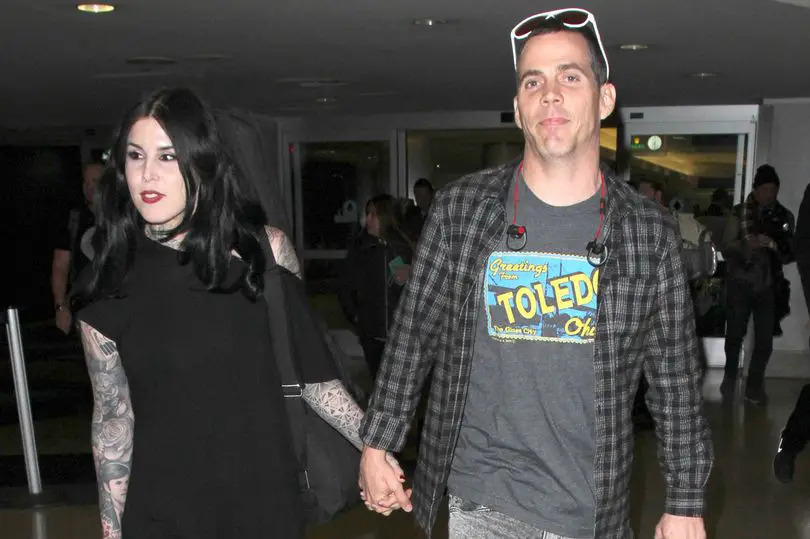 Caption: Kat Von D and Steve-O were involved in an, on and off, relationship.
Photo Credit: mirror.co.uk
During December 2015, they went public with their love, but then again, they ended their relationship in March 2016. It was like it was never meant to be for the two; as some sources confirmed that they had parted ways.
No real reason behind the split was made public, but the posts which were there on their respective Instagram accounts were also deleted, following the split of the couple.
Moreover, did you know, Steve has also been involved in romantic connections with Brittany Mcgraw, Kate Heffernan, May Andersen, Alyssa Lovelace and Dee?
Maybe, the reason behind him being involved in such unstable relationships is the fact that he does not want to get married. However, there are chances that, the reason behind the instability in his relationship is due to some issues with the one he dates. Who knows?
So, let us wait and see if Steve reveals any key details on his decision to get married and have a wife in his life.
More About Steve-O In A Short Bio of Him.
Born on June 13, 1974, in Wimbledon, United Kingdom, Stephen Gilchrist Glover, known as Steve-O, is a British-American-Canadian stunt performer, comedian, television personality and animal-rights activist. He stands tall, with the height of 5ft 10 inches.
He is the star of the Jackass franchise and is also famous for his work in "Wildboyz." The success of these projects, his career as a stuntman and other involvements have resulted in his earning an adequate amount of money in his life, as he enjoys a healthy net worth of $2.5 million.
But while he has enjoyed his success as a stunt performer, he also has undergone some severe injury concerns in his life.
Take, for example, the moment he broke both his legs in several places; when a skateboard stunt went wrong.
The video shows how brutal the incident was.
Caption: Steve-O's Fatal Accident While Performing A Skateboard Stunt, Published on Aug 29, 2016.
The success surely does not come cheap!
Stay with us for the emerging updates on Steve-O!