Entertainment
Tracey Edmonds Has A Boyfriend! Moved Towards Deion Sanders After Ending Married Life With Singer Husband
Relationships are something we can have with multiple people. A person has several people in their life who he/she is compatible.
A similar story can be related to American businesswoman and TV personality Tracey Edmonds, who has been involved in some relationships in her life. She was married twice in her past, and now she has a boyfriend who is a new phase in her love life.
Today, let us take a glance at her relationship history and get to know her even better.
Tracey Edmonds' Love Life: The Past And The Present.
Tracey Edmonds has found herself being involved in multiple relationships in her life. She was formerly married to RnB star Babyface since 1992, before getting divorced in 2005.
The two reportedly met back in 1990 on the sets of Babyface's "Whip Appeal" video. That was a time when people were calling Tracy a gold digger.
After they grew closer in a two-year time span, they then tied the knot in 1992. Moreover, couple's husband-wife relationship then headed to a new dimension soon, when the pair became parents to their children, sons Dylan and Brandon.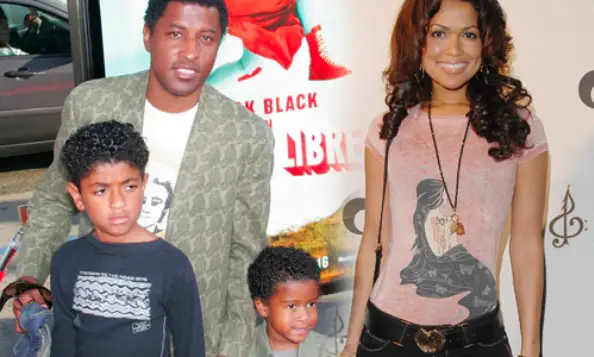 Caption: Tracey Edmonds with her ex-husband Babyface and their two kids.
Photo Credit: liverampup.com
But while they were in a relationship, they were not the perfect couple either, as Babyface revealed a shocker back in 2015 when he said that they were never in love with one another.
"The reality is that there was a connection that wasn't really there."
He then added,
"We loved each other but we weren't really in love with each other. It was more the idea of it falling apart and me holding onto the image of what I thought we were. "I don't feel like we were supposed to be together forever. I'm okay with it because I think she's okay."
The relationship which lasted for 13 long years was only there because they liked each other as people.
No wonder the relationship ended in such a manner!
Babyface then married Nicole Patenburg in 2014, following his split with Tracey. Babyface and Nicole started dating in 2007.
As for Tracey, she then started dating Eddie Murphy in 2006 and got married to him in 2008. But the marriage did not last even more a month as they split just two weeks after their nuptials.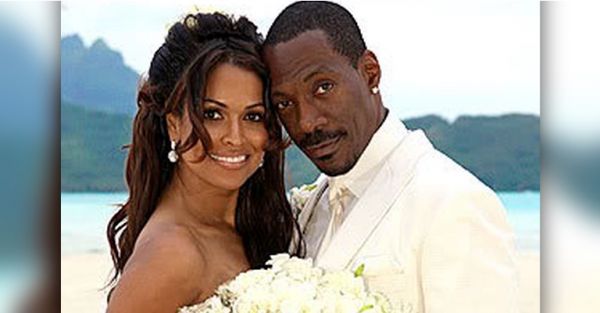 Caption: Eddie Murphy and Tracey Edmonds were married for a mere two weeks.
Photo Credit: iloveoldschoolmusic.com
Murphy said on his honeymoon,
"I'm so happy, I'm over the moon,"
But the excitements might have only been words, as some sources stated that there was a lot of shouting and yelling going on during the honeymoon.
"He would go off to smoke with his buddies. Things only got worse after the wedding,
Moreover, the guests who heard the yelling, elaborated,
It was pretty dramatic."
One source of tension between them was also said to be the issues between their mothers, Lillian Lynch (murphy's mother) and Jacqueline McQuarn (Edmonds' mom). Sources further elaborated,
"[Lillian] basically said, 'It's me or her,' to Eddie, His mom never liked her or her mother, and she really went off on Tracey and Jackie. And Tracey was p—–. [Just before the wedding], there was a huge argument, and words were said and Eddie took his mom's side."
So this is how the relationship ended!
But now she has moved on to someone new in her life with who she is happy. Tracey has been dating football legend, Deion Sanders since 2012 and the love between them seems all pure and genuine.
The two also have a home together which Sanders got in early 2017.
Caption: Deion Sanders Gets a Tricked Out Lakeside Home on Tiny House Nation with girlfriend Tracey Edmonds.
Video credit: people.com
Nice to know that after two failures in marriages, she has now found a stable love in Sanders!
Oh and by the way, did you know, Tracey Edmonds is the CEO of "Edmonds Entertainment Group Inc" & also the COO of "Our Stories Films"? Well, now you do!
She is further known as the host of "Extra," and the success she has acquired in her career has helped her finally as well, as she has been able to accumulate a staggering net worth of $30 million.