Entertainment
Unfit Mother for Daughter, Anne Robinson Hasn't Found Right Man After Divorce With Husband
Anne Robinson is a journalist who has seen a lot of dark days in her life, be it from her alcoholism or divorce. Everyone has a chance at the shot at happiness. Did you know she was once accused of being an unfit mother? Well, she is now divorced and single, so perhaps she is looking for a new husband?
So, has Anne been looking for any other suitors after her divorce with her second husband, John? She has and she shared that she was sorting frogs from princes or as the 'Queen of Mean' puts it, 'Sorting Princes From Prats' in men. Anne was spotted with David Collins, an interior designer only a few months after separating with John. So, when she was asked about this, she refused to tell us if the 'Princes And Prats' are supposed to be older or younger but assured us that none of them were involved in the cause of the end of her marriage.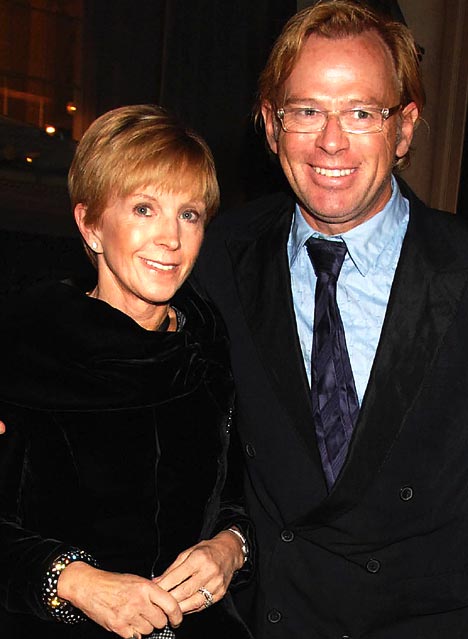 Caption: Anne Robinson spotted with 11 years younger David Collins
Source: dailymail.co.uk
She also gave away the traits of a prince 'There are one or two who float around. I like one nice man because he gets three tickets for the cinema, so we've got somewhere to put our coats. He passes the test. I've been quite surprised because I didn't expect to be wined and dined, and it's quite nice. I've had a lot of dates, but I don't think there's been anyone that unique or valuable.' We don't have updates about her and David Collins.
Her Past Married Life and Divorce History:
She was married to a newspaper editor, Charles Wilson, in the beginning, the details of which are not present. They had an ugly divorce in 1973 where Robinson lost the custody of her daughter. Since then she had again been married to John Penrose. They met as young journalists on a news agency in North London and got married in 1980, seven years after Robinson's divorce with Charles. Their marriage was a lot stronger, yet it came to an end in 2007. The couple had separated after 27 years of togetherness due to reconcilable differences.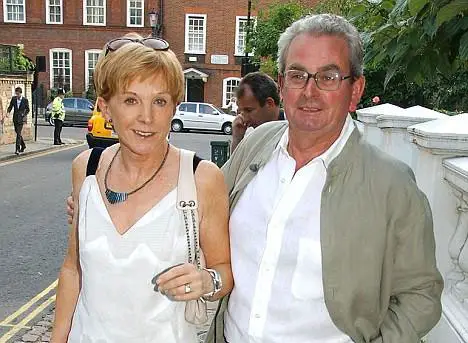 Caption: Anne Robinson with ex-husband, John Penrose at a party in 2006
Source: standard.co.uk
The Unfit Mother:
In 6th October 2001, Telegraph reported that Anne Robinson has revealed that she had lost custody of her daughter, Emily after she had been referred as an unfit mother but she had been lying to Emily for 30 years that she had an equal custody. Emily was the result of her first marriage with Charles Wilson. She revealed before the release of her book. 'Memoir of an Unfit Mother'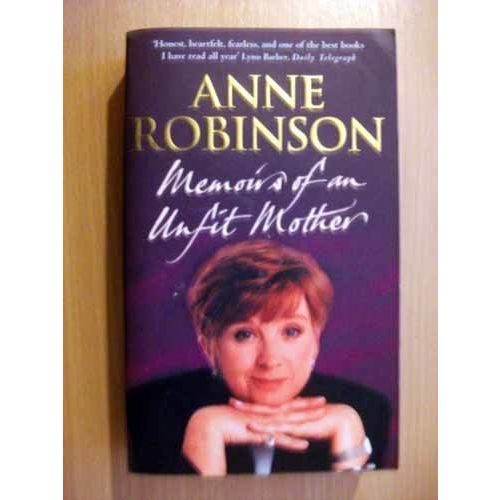 Caption: An image of her book, 'Memoir of an Unfit Mother.'
Source: amazonaws.com
But Emma who is presently working at a radio station herself could not be any prouder at her mother. She has yet to read the book but still. Later somewhere between the end of 2008 and the beginning of 2009, Emma gave a big gift to Anne, the chance of being a grandmother.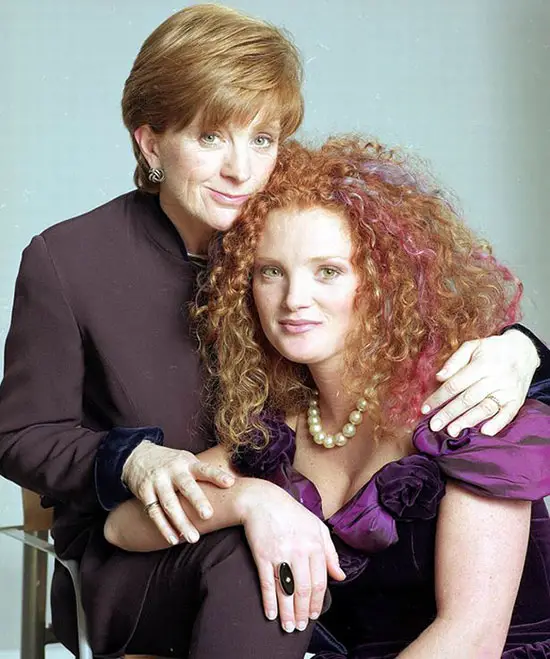 Caption: Anne Robinson with daughter, Emma Wilson(2015)
Source: mirror.co.uk
Anne Robinson's Short Bio:
Anne Robinson was born on 26th September 1944 in Crosby, Lancashire, England. She used to attend the very private and prestigious Roman Catholic Convent Boarding School until she was caught tampering by the nuns and her along with three other girls were thrown out of the school. She has a splendid net worth of almost 45 million dollars. She was also a part of Britain's Spending Secrets (TV Series documentary) in 2015.