Entertainment
WCBS' Kristine Johnson Married Life: Meet Her Supportive Husband and Their 2 Children. Divorce Rumors?
The job of a journalist is not a piece of cake; time-efficiency becomes the top priority for a journalist. Kristine Johnson is known for her efficiency in journalism of appearing first on the scene of the news. Besides an excellent journalist, she is also a devoted wife and mother. Know about her married life and supportive children.
Caption: Kristen Johnson, co-hosting 'The Talk' onOctober 2014.
Married Life of Kristine: Husband? Divorce Rumors?
Kristen is married to Steve Johnson for a long time. There are a lot of false rumors about the problems with her marriage and a possible divorce. However, rumors are all that they are as the gorgeous news anchor is happily married to Steve Johnson, her husband for a long time. She gives her private life equal time as she gives her professional time balancing them equally. It might be a difficult task balancing them, but she can do it.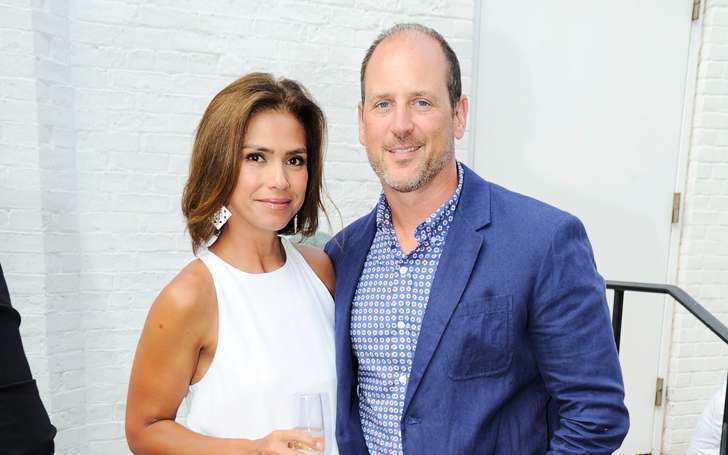 Caption: Kristine Johnson and husband Steve Johnson.
Source: blograma.com
Her Life with Children:
She also has two children with Steve. She has a daughter Ava aged 14 years and a son Burke aged nine years old. So, how does such a busy reporter balance her job and family? In her recent interview with 'Coach on May 5, 2014, where she was asked, how she did it.
She frankly replied "I balance it by making adjustments on a daily basis. There is no perfect balance! You can have a string of 4 days where you're like "Yup, I got this!" and suddenly you get a call as soon as you walk into the office and it's your daughter crying because some girl hurt her feelings. You think to yourselves "Okay, I have a deadline and need to be prepared, but my daughter needs me right now.""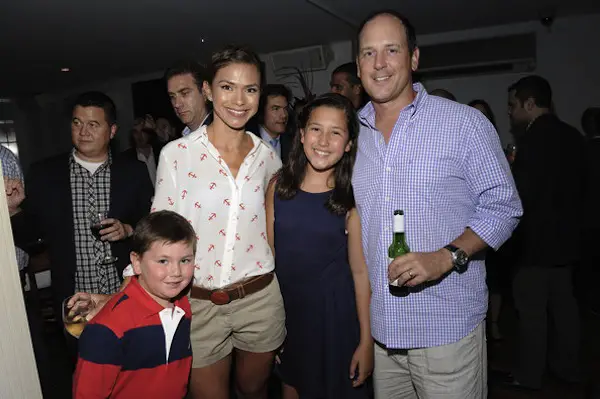 Caption: Kristine Johnson with her husband, Steve and children, Ava and Burke.
Source: zimbio.com
Support from Family:
Then she humbly thanked all her friends, colleagues and especially her husband for being there to cover up for her in such difficult times. She expressed how hard it was to spend quality time with her family as she has to work from 4 to 11 p.m. without a break and she gets to sleep a maximum of 5 hours because she has to get up early to prepare her children for school. She could ask her husband to do it, but then again, that will mean less time with her kids.
Brand new Home:
Her family recently bought a new house in New Jersey, 6000 Square Feet wide. She is trying to transform that house into a home. She seems to picture herself living in that house for a long time.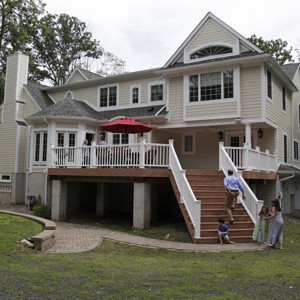 Caption: Kristine Johnson's new house.
Source: nypost.com
Kristine Johnson's 20-year long Marriage life:
About 24 Weeks ago(as of March 3, 2017), Kristine Johnson celebrated her 20 year Marriage anniversary. Marriages, especially for celebrities don't usually last that long with barely any drama, props to the Johnson for this achievement. She shared this announcement on her Instagram with a nostalgic image of her husband and her on their wedding day.
Kristine Johnson recently took a trip to Paris with her family and she took her time to share it with her fans.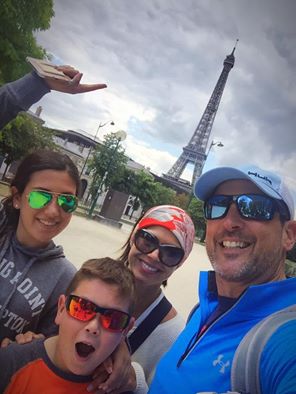 Caption: Kristine Johnson getting some bonding time with her family.
Source: Kristine Johnson's facebook
Kristine's Short Bio:
Kristine Johnson was born on June 5, 1972, in Angela, Pampanga, Philippines She graduated with a Bachelors of Arts in Journalism from the University of Nebraska and minored in English, political science, and history. She has won 7 Emmy awards, 2 of which were nominations for the best producer. The 43-year old reporter currently is a news presenter of the WCBS T.V.