Entertainment
Whitney Way Thore Grieves For Not Having A Boyfriend Or A Baby! Even Dealt With Fake Pregnant Moments
'Comment,' either be good or bad should be taken positively. If it's a good then, take it as improvement and if it's bad, take it as an encouragement. That's how Whitney Way Thore has been taking her life's path rather than giving up.
Is Whitney Way Thore seriously happy with her life? Or is upset not having boyfriend and baby? Let's dig in to find out!
Whitney's Pseudopregnancy Result!
It's a dream of every woman to be a mother, holding their baby in their arms. Having baby is also a sign of the bond they share with their loved ones. But sometimes, life plays a critical role giving a hope but only for certain time.
Whitney Way Thore, who is looking for a loved one in her life had a relation with Avi Lang. But Avi was keeping her as a side chick, while it was known that he was already engaged with a lady named Nada Louis.
However, Whitney isn't the one to give up and flashed out the bitter truth of her him by posting a picture of them together in an Instagram.
Then she met a guy named Lennie Alehat. Whitney once proclaimed that she was pregnant with his baby at the age of 32 years. She further explained that he was supportive about that. As per Whitney, Lennie expressed his feeling as,
'I never expected this to happen. I've never experienced it before,'
He added,
'So it's new to me, but it's not, like, a bad thing, I feel. It could be a wonderful thing.'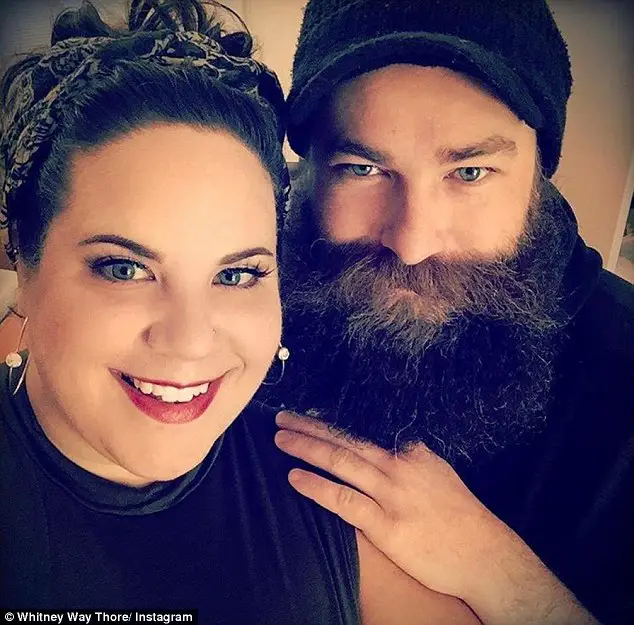 Caption: Whitney Way Thore posing for a picture with her ex-boyfriend Lennie Alehat.
Photo Credit: dailymail.co.uk
She had her pregnancy test done for three times, and it was all positive and even announced it in a 'My Big Fat Fabulous Life.' But this good news could not last long, as it took a turn when she consulted with a doctor.
Her doctor clarified
"With PCOS, there are so many unknowns. I mean, we still don't know how to fix it. We don't know why some women struggle with weight while other women don't," she says. "If anything comes out of this, I hope it's just that we need to keep fighting. It's aggravating to not be able to understand your own body."
Video Caption: Whitney on her pregnancy check up.
Photo Credit: people.com
As she was suffering from polycystic ovarian syndrome, her body secretes pregnancy hormone, showing her the false result. It was also the main reason for the problem in her weight loss. Moreover, her relation with Lennie Alehat also took a turn which didn't last long.
Whitney was upset of hiding the fact of her body size online because she was disappointed by the men's reaction after they meet her in real life. So, she once shared an image on Instagram and captioned it-
"I want them to know, right up front, that this is me, and this is what you're getting, and if you don't like it then f--k off,"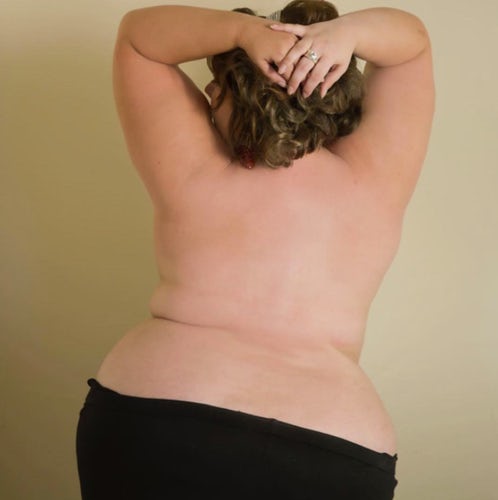 Caption: Whitney shows and flaunts her curves without any lack of confidence.
Photo Credit: lifeandstylemag.com
Once, in her mom and dad's anniversary, she even mentioned
"Here I am, watching my parents have this really romantic and magical night to celebrate 39 years of marriage — and here I am, 32 years old, unmarried, no children," Whitney reveals in her confessional. "I don't know whether to be sad about it or not, but I think I am."
This single lady is now searching the true love of her life, and we hope she finds him soon!
Know More About Whitney Way Thore:
Whitney Way Thore, who has gone through many ups and downs in her life was born on April 14, 1984. She is a daughter of Glenn Thore and Barbara Thore and has an older brother named Hunter Thore.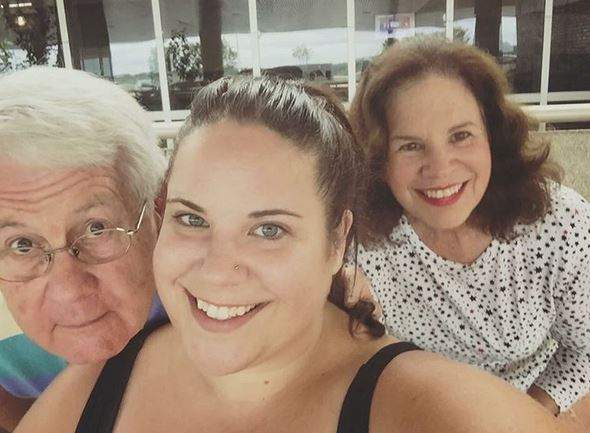 Caption: Happily pictured with her lovely parents.
Photo Credit: heavy.com
She works on TLC reality television program My Big Fat Fabulous Life, which was premiered on Jan 13, 2015, and is the founder of No body shame online campaign and is estimated to earn a good salary, as her net worth stands at $1.5 million.
Whitney also grabbed attention from her viral video "a Fat girl dancing" on 2014.
Caption: Whitney's video became viral as "a fat girl dancing" (Published on January 29, 2014)
Whitney Way Thore, a lady who stood out as an example for many women who takes a step back due to their body appearance. We should always learn to accept what we have, improve our capability but never give up due to other's criticism.
Please leave a comment if you think we missed something!