Entertainment
Why hasn't Fox News' Amy Kellogg Married Yet? Is It Because Of Her Workaholic Nature? Affairs, Husband Rumors?
Whenever audience sees a confident and attractive face on media, they tend to become curious about the individual's love life. However, sometimes audience encounters such individuals being too busy to share their personal life. Among them is the well-known reporter Amy Kellogg who has put all her energy on her profession which made her personal life stagnant.
The Senior Foreign Affairs Correspondent for Fox News, Amy joined Fox News Channel in 1999 for the Moscow-based bureau. It has been 17 years since Amy worked for the network. She has evidently been one of the well-known reporters of Fox News Channel. Despite her popularity, her personal life always stayed at a bar from the media.
Does She Have a Boyfriend? Or Husband?
In her decade-long journey of media, she never let anyone take a hint about her lover or spouse. She is bold and good looking.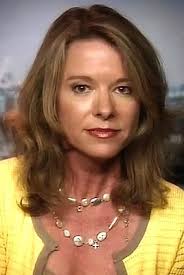 Beautiful Amy Kellogg (Famous Fix)
Moreover, she has reached the age suitable for marriage. But there is no indication of romance in her life. She is always busy traveling different places and covering news stories and often shares the beautiful picture of her work destination with her Twitter fans.
Unlike her contemporaries, she looks very straightforward in her profession, but we never know the next facet of the story. Well, do you think she is voluntarily hiding her personal life from the media??
However, people are curious to know about her relationship status. Do you know about her secret affair?? Or is married and does not want to reveal about her husband?? Whatever it may be we hope that Amy will soon let us know about her secrets.
While her personal life is in utter darkness her professional work does not need further establishment.The workaholic reporter, Amy recently did a report about the post-earthquake situation in Italy for Fox News. Amy went to the quake-affected areas and checked the situation of the buildings and solicited the public.
Amy shared during her reporting that the condition of people in the areas is miserable as the aftershocks haven't stopped and many are still expecting to see their lost relatives alive.
Before Fox news channel, Amy worked at WNEP-TV, WBRE-TV, and WSYT. She has covered stories from Iran, Chechnya, Pakistan, Afghanistan, Saudi Arabia, Russia, Poland, India, and Africa.
She reported some of the biggest stories including a terrorist attack on Paris in 2015, London Olympics 2012, the royal wedding of Prince William and Catherine Middleton, an inauguration of Father Francis and much more. Moreover, Amy is multilingual. She is fluent in Russian, Spanish, and French language.
The famous reporter Amy Kellogg is a nature lover. Her Twitter is filled with the posts of beautiful scenario.
Her love life may be secluded but her love for nature and commitment to work is out in the open.
For now, there is no news about her love life as it is wrapped in her sleeves perfectly.