LifeStyle
Top 5 Comfortable High Heels For All Short Of Feet
There are many reasons behind women craving to wear high heels. High heels add up extra height making you look taller and thus giving a slight look. Also, high heels readily match up with any outfit attracting everyone's attention towards you. This will make you feel more beautiful and help to develop more confidence in yourself.
There are wide varieties of high heels on the market like kitten heels, lace-ups, stilettos, strappy, slingback, pumps and classics, mules, open toe, platforms, wedges, etc. If you choose the wrong heel, it will be tough to walk. But getting the right heels is a great way to look fashionable, stylish and comfortable. Fashion with Comfort is what every girl want.Here is the list of five heels that are stylish as well as comfortable.
Block heels:
Block heels are way more stylish than flats. Plus, they are comfortable too. This thick block heel will give you a perfect look without causing any discomfort and pain in your feet. Block heels look kind of cool in any outfit. They come in various colors, shapes, and sizes. Grab one for yourself and look bold and confident!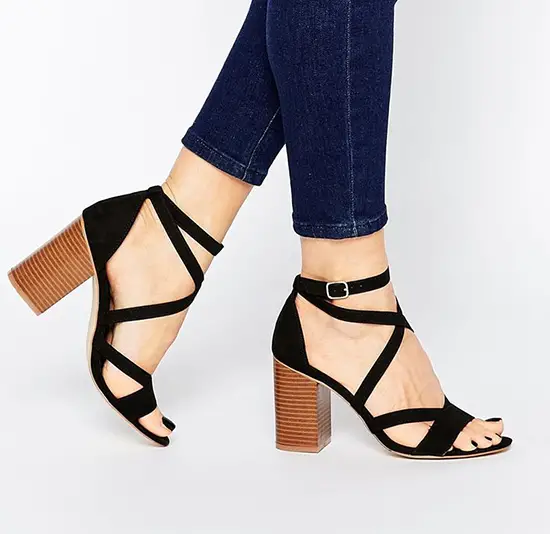 Photo Credit: newlookassets.com
Open Toed Heels:
High heels can give you pain at the top part of your toes because of the force produced from the height of the heels. To avoid the pain on your toes, you can use open-toed heels.This type of heels can benefit wide feet too. The more you feel comfortable, the more you get confident. Buy one from the market to escape any form of pain. They are also available in different shapes, sizes and designs.
Photo Credit: pinimg.com
Platforms:
Another high heel without any stress and pain but with full of comfort is the platforms. This kind of heel is right with the flat feet. This provides support to your heel cutting off the bending angle of your feet. The platform is provided on beneath the sole bringing your heel lower to the ground. Many of the new high heels have hidden platform heels under the heels. Make sure your heels have a platform by asking the storekeeper or sale associates.
Photo Credit: korkys.ie
Stacked Heels:
Stacked heels are the most comfortable heels among all the heels. Stacked heels are made up of wood which makes your heels more durable. As your heels are strong, you will feel more comfortable and confident wearing them. Ensure that your heels are well constructed and well stacked. Go for stacked heels and have no compromise in looking fashionable.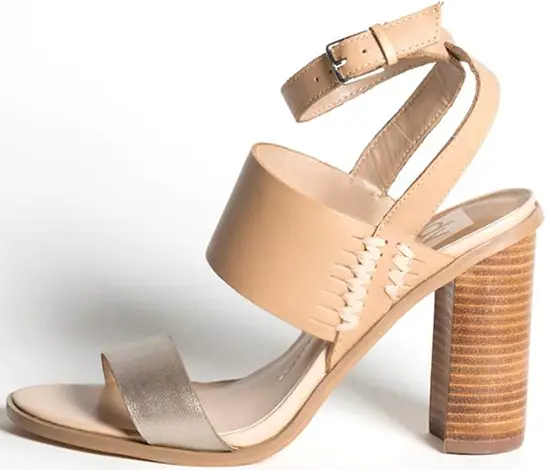 Photo Credit: yournextshoes.com
Wedge Heels:
Wedge heels are the heels which look like a wedge. Wedge heels are comfortable heels as the wedge provide support to the ankle, cutting out the pain from your feet. This type of heel is most useful in the office or at work where you have to spend a longer period. Wedge heels come in various shapes and sizes. Ladies wear them mostly in summer, but you can wear it in any seasons that you like. They are available as per the necessity of seasons.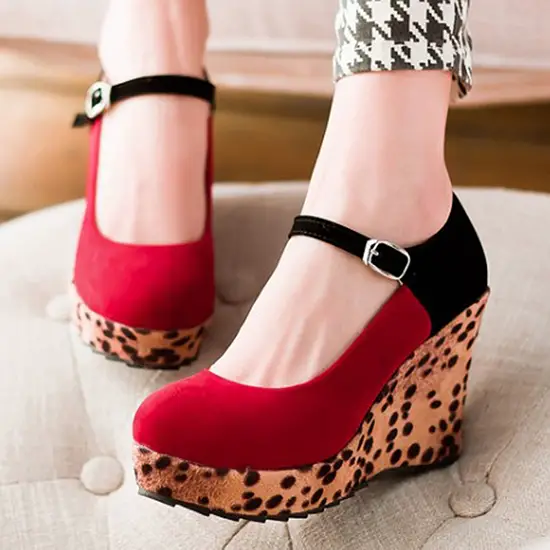 Photo Credit: alicdn.com
So here you have the types of the heels to have in your closet. Now you can go to the nearest store and grab one of them. But one thing to remember is in the name of style and fashion, never buy shoes which don't fit in well. Walk a little distance from the store and check whether you get pain or not. If you feel pain on your feet, don't consider buying those shoes because a little pain can also be dangerous. Buy one which is comfortable with your feet. Happy Shopping!