LifeStyle
Top 5 Tips Of Grooming For Good Impression And Awesome Interview
When you say "interview," the word firstly shivers you as well as the one who is listening to it. Be it a job interview, visa interview or a college interview, you need to get yourself prepared. No matter how confident you are outside the territory but while going through it, it shakes you down and rattles your confidence.
No matter whether you are a male or a female, an interview does no gender discrimination. And to reduce the nervousness, we are giving top five tips which would allow you to groom yourself professionally and personally.
1) Get A Professional Attire: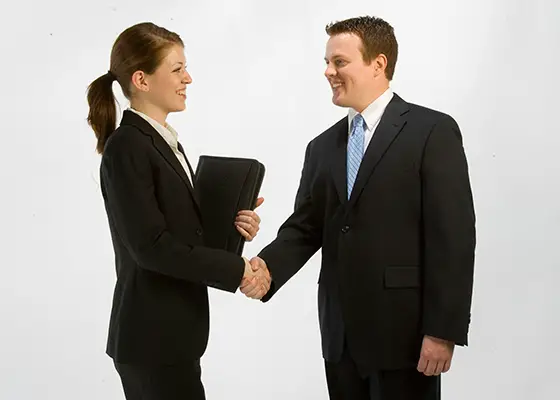 Photo Credit: aadems.org
While heading for the dream job that you have been craving since ages, you don't want to slip it due to your inadequate and improper dress code. When you first meet your interviewer, you will be judged by your attire.
Dressing in dirty and shabby clothes would decline your impression before the interviewer while wearing a formal clean dress would make you attractive and even make you look confident which would cause the interviewer think carefully before keeping you aside.
2) Punctuality Counts: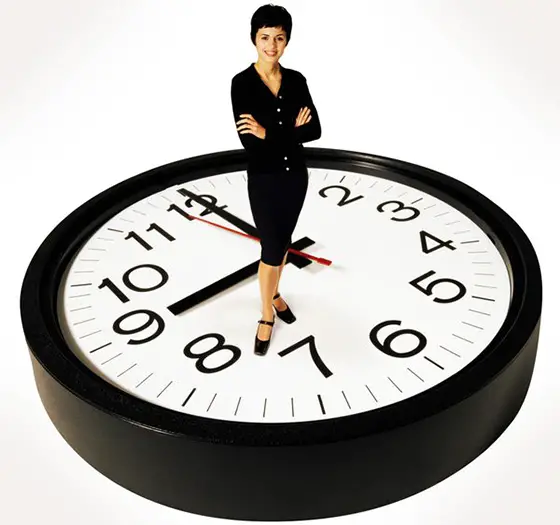 Photo Credit: Woman The Nest
Punctual people are mostly liked and preferred by the workplace. While recruiting for a job what the interviewer see in you is the discipline and regular habits you carry. When reaching the interview spot early, the interviewer holds positive perception about you and considers you to be the reliable person for the vacancy.
Punctuality is more beneficial for you as you can recollect and get yourself prepared for the interview round. Punctuality would allow you to know about the existing surrounding and even enable you to calm you from the stress.
3) Be Smart, But Not Over Smart:
Photo Credit: Privatejobshub
Dealing, answering confidently and giving honest respond would put a good impression on you and it gives a clear picture of determination to your interviewer.
Make yourself clear; nobody would want to hire an employee who is reserved, shy, timid and who has no confidence in the task they undertake. Keeping an eye contact with a smiley face no matter how strained and scared you are inside would do a miracle for you. So, keep it straightforward and confident.
4) Be Prepared For Any Aspect: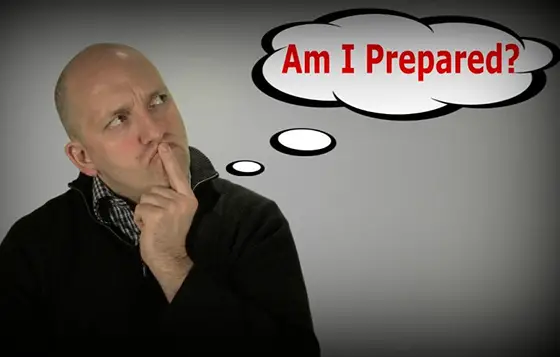 Photo Credit: humanresourcesblog.in
Be mentally prepared for any outcome. To know about your actual potentiality, the interviewer can instantly present a situation which would drag your confidence at the pit of your stomach and even keep you in a position where you want to outburst on their face and walk away.
So, you need to be calm, composed and think wisely before shivering or bursting out. Thus, while entering the interview room make yourself mentally prepared to adopt any situation laid down before you and just crack the situation wisely.
5. Use 7 Cs As Your Tool: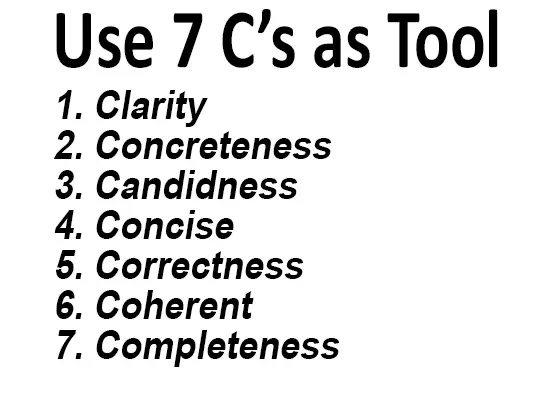 Photo Credit: Liverampup.com
Using the tool of clarity, concreteness, candidness, concise, correctness, coherent and completeness in your interview would no doubt give the interviewer optimistic credentials about you. The better you communicate, the better perspective you shall lay on your interviewer.
The 7 C's comprise the entire package of the communication tool that you require in your interview. Applying the effective tool of communication would make you closer to getting the job.
Even smart people get scared when they are told to face the interview. Even though the interviewer asks things you know, and about yourself at some point, you slip and loose sweat on it. Despite having good qualification people still lack behind in job interview, so grooming yourself well to get the job you want would be the first initiation which will take you a step closer to cracking the interview.