News
They're Dating! Charlie Weber Opens Up About His Dating with Girlfriend Liza Well a Year After Divorce With his Wife
"How to Get Away with Murder" star, Charlie Weber flaunts his relationship with his co-star Liza Weil after a year of separation with his ex-wife. A representative for Weber already confirmed their dating affair to People last month, but the actor shared his love affair some time back only.
Well, no one knows what comes next in our life, and this seems more complicated in the case of celebrity's life, who are always there to surprise us now and then. The shocking revelation from the TV series actor, Charlie Weber was something like that, as he opened something fascinating from his love life which grabbed everyone's attention towards the newly budding love.
Charlie Weber and Liza Weil shared a great on-screen chemistry and even filmed a steamy sex scene for the series, but that didn't end up all there; they got themselves wind up in a relationship. The relationship flourished from the summer of 2016 after both of them got separated from their spouses.
Before the confirmation of their affair, they were spotted holidaying in Los Angeles on June 6, Tuesday.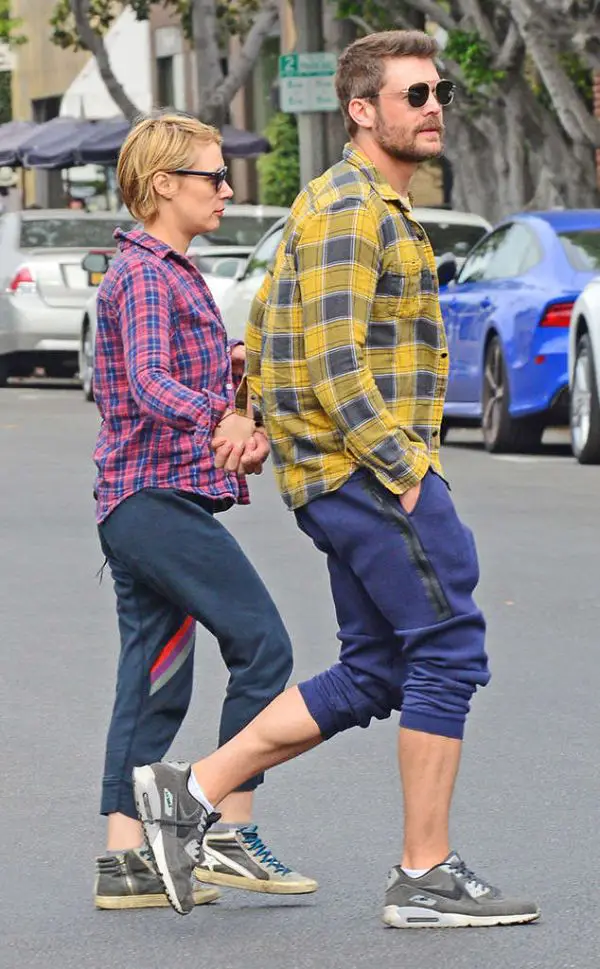 Caption: Charlie and his co-star Liza walk hand in hand while strolling down the streets of Los Angeles.
Photo Credit: dailymail.co.uk
Charlie also made a statement on the Allegedly with Theo Von and Matthew Cole Weiss podcast as:
"I enjoy it quite a bit."
Apart from the declaration, he has much more things to say about his beloved co-star Liza.
"We're very like-minded when it comes to our approach to acting. We're two actors who are very dedicated to what they do and have a very easy time separating who we are and who we are as characters."
The guy seemed completely in love with the actress when he said:
"We were great friends and we found ourselves in a position to be more than that. You spend a lot of time [together] and we, I very much enjoyed spending time away from work and so it all just kind of came together like that … I'm very happy."
The couple, after the divorce, are on their way to make a new love in between and we hope their relationship grows stronger with the time and also pray for their beautiful future that awaits them.
The Pair's Previous Relationships:
Charlie married Giselle Weber on April 21, 2015, in a concealed marriage ceremony in Mexico. They even shared a daughter, but the child's information is kept completely secret by the parents.
But this relationship didn't last long as Charlie and his ex-wife filed for divorce last year on February 1, 2016, and called it an official date of separation.
On the other side of the story, Liza also had a marital life before she got attached with her co-star, Charlie. The TV series, Grey's Anatomy actor Paul Adelstein, who is also known for his roles in Scandal had a marital relationship with her.
They spent nine years, being in a relationship together and even shared a daughter Josephine Adelstein, who is now seven years old. But their relationship ended in March 2016, after they filed for divorce.
Moreover, their divorce, both occurring at the same time cannot be a co-incidence, but it rather was a part of a plan of the lovebirds. They found themselves attached enough to end their old relationship and fall for each other.
Stay with us for the emerging updates on the story!