News
Aryn Drake-Lee And Actor Husband Jesse Williams Are Getting A Divorce; Both Seeking Joint Custody
They chose to go separate ways!
Real estate broker Aryn Drake-Lee and her husband of almost five years actor Jesse Williams have filed for divorce on April 11. The pair has requested for the joint legal and physical custody of their children.
The divorce was filed last week and is reported to be total amicable, but still, the reason behind their split remains unclear.
The pair got married back in September 2012. But they were together for almost a decade. They also share two children son Maceo, aged one, and daughter Sadie, aged three.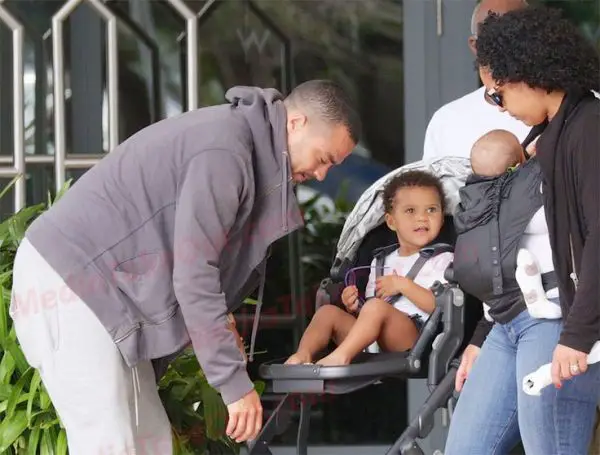 Caption: Aryn Drake-Lee shares two children with her husband of almost five years actor Jesse Williams.
Photo Credit: pinterest.com
The pair was last pictured together during an event at the Art Los Angeles Contemporary on 2016. Also, there is no sign of Aryn on her husband's Instagram page from the last two years.
Moreover, talking about their dating, the pair first met in New York almost a decade ago, and at that time, now Grey's Anatomy star was a school teacher. Before landing in a breakthrough role in 2008's The Sisterhood of the Travelling Pants 2, William taught high school and middle school students.
In 2010, the couple was sharing healthy relationship and the 35 years old actor had lots of sweet things to say about his then girlfriend, Aryn Drake-Lee. In an interview, he said,
"I was a teacher when I met her, so she's been with me through all different facets of my career. She's stuck with me through thick and thick and thick and thin. We know each other in and out."
The duo has co-founded the Ebroji app, which is moreover a keyboard which focuses on the inclusion of the options for different emoji and gifs in texting.
In June 2016, the actor accepted the humanitarian honor, which hit the headlines after Jessie Williams thanks his parents to teach "focus on comprehension over career" and gave shout out to "amazing wife for changing" his life.
Caption: Amazing speech by Jessie Williams in BET Awards 2016. (Published on June 26, 2016)
But for now, the pair has decided to get the separate ways. And we just hope for the best for the both of them.
Her short bio:
The real estate broker, Aryn Drake-Lee is moreover famous in the Brown Harris Park Slope. Aryn Drake-Lee graduated from Barnard College at Columbia University. She moreover purchased the property that Aryn owns at the very young age of 24. She did her schooling from the French American International School which results in her fluency in French and also Spanish.