News
Christine Baranski Says She Never Was Beautiful When Young; Reveals Life After Husband
"The Good Wife" actress Christine Baranski is a household name who has been sitting atop the list of successful actors and actresses for a long time now. She is beautiful, and she is charismatic. But what Christine was not, is beautiful when she was young!
No, we are not being judgemental, she said it herself.
Moreover, did you know, her husband sadly passed away some years back, and she still feels tough living without her husband?
Well, if you are not aware of these facts about her life then today, we might just prove to be of good use for you as in this segment, we shed light on these matters!
How Is The Life of Christine Baranski After Her Husband's Death?
Christine Baranski was formerly married to "All My Children" actor Matthew Cowles. The two tied the knot back in October 1983 and had two children, both daughters.
The relationship between them did not end in any turmoil or any divorce, but the relationship between them ended because of the sudden and tragic demise of Cowles back in 2014. He was 69 then and was married to Christine for 30 years.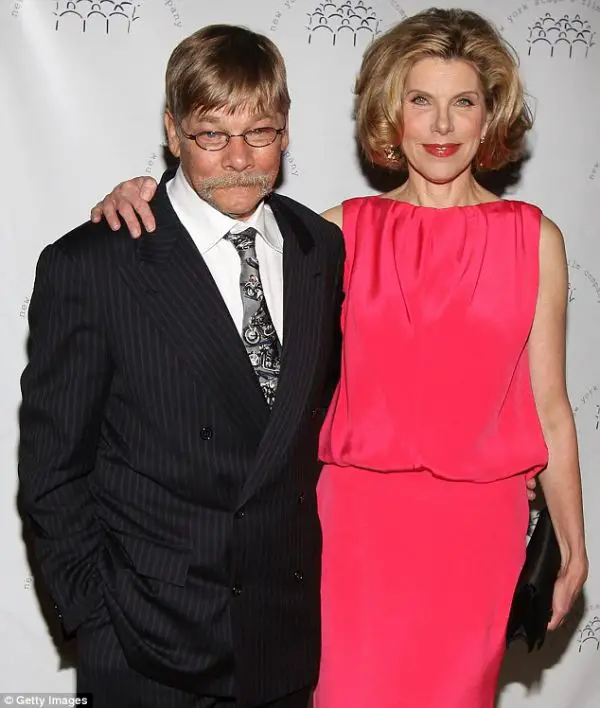 Caption: Till Death Do Us Apart: Christine Baranski's husband, Matthew Cowles passed away back in May 2014.
Photo Credit: Dailymail
The tragic news was confirmed by his manager Tsu Tsu Stanton who tweeted,
#Matthew Cowles passed away on 5/22.I had the pleasure of being his manager. He was a very gifted and kind man who loved life and everyone.

— Tsu Tsu Stanton (@TsuTsuUnlimited) May 23, 2014
So what is the life of Christine like after her husband's passing? Well, she calls it tough!
Let us hear from her own mouth as to what it is like waking up with your husband nowhere with you.
"It's been a tough year, I lost extraordinary people in my life, but I have a beautiful grandson, my wonderful 'Good Wife' colleagues and the beautiful people associated with the film here tonight."
Yes indeed, It is really tough living without the ones you love dearly in life and only those, who have gone through this pain, know about the wrench a heart suffers when these sort of incidents take place.
Thankfully she has the support of her daughters, Isabel and Lily with her.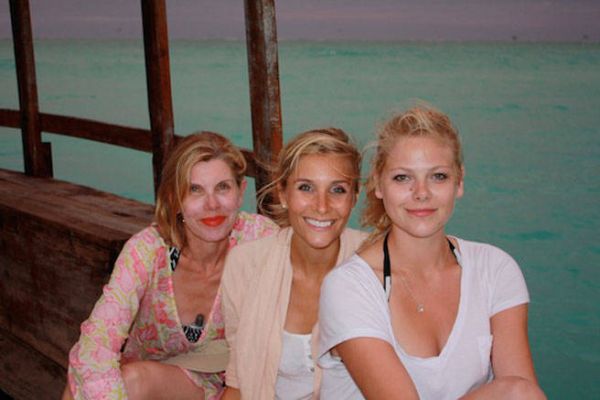 Caption: Christine Baranski and the remainder of her family, her lovely daughters.
Photo Credit: elle.com
"I Was Never Beautiful": Christine Baranski:
TV shows like "The Good Wife," "How the Grinch Stole Christmas" and Cybill along with Tony Awards for Best Actress which she won twice, first in 1984 for Tom Stoppard's "The Real Thing"; and again in 1989 for "Rumors" is what define Christine Baranski the best way
Her acting skills and her beauty both have a great deal to do with it. However, she did claim once that she was never beautiful!
"I attribute the longevity of my career to the fact I didn't have to carry that mantle. I was never beautiful so I'm not unbeautiful. I may not have been a leading lady, but I had great clothes and funny lines. I think I had more flexibility."
Regardless of what she says, we know that she is an amazing actress and will forever be one of the finest to have ever graced the industry!
Stay with us for the budding updates on Christine Baranski!