News
Lisa Wilkinson Reveals How Health Transformation Helped With Her Married Life, Struggles With Husband!
This October, the American journalist Lisa Wilkinson revealed with The Australian Women's Weekly for its new issue about her grappled married with her fellow journalist husband, Peter FitzSimons since he started binge drinking and started caring less about everybody including herself.
Lisa Wilkinson explicitly discussed her married life with Women's Weekly; everything from her husband being an avid alcoholic to the transformation that has caused well-being to Peter's health as well as the couple's relationship. The 56 years old Lisa and her husband went through a time where everything seems to fall apart as soon as the couple started to have a conversation and again bounced back in love.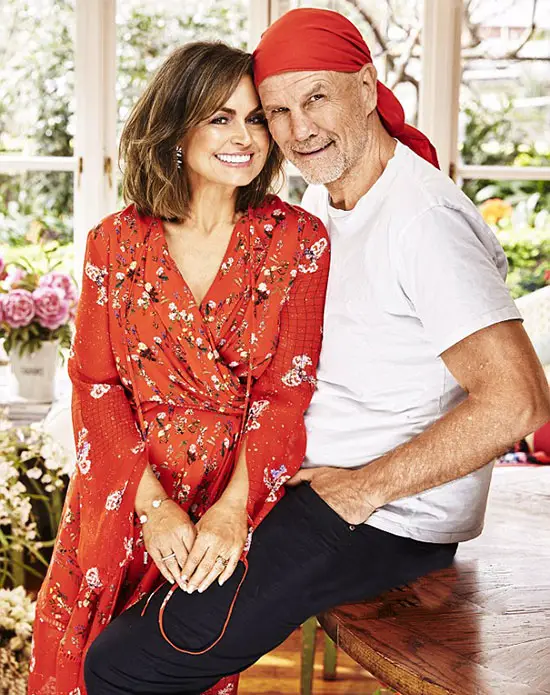 Caption: Lisa Wilkinson with husband Peter FitzSimons on Women's Weekly December.Lisa Wilkinson with husband Peter FitzSimons on Women's Weekly December.
Source: dailymail.co.uk
According to Lisa, her husband was never an alcoholic but started to drown in it with the increasing pressure of work and parenting issue and said that most of the time, Lisa would find her husband in his darkest manner which eventually led to an argument. She said,
"He stopped caring when he had alcohol. He wouldn't care too much what he'd say to me, he'd be careless he might upset me — and it actually takes a lot to upset me."
She eventually started to think Peter wasn't the man she fell in love and got married to because of the foul effects of their once healthy relationship.
Apparently, it was not Lisa who could bring back her lost husband; it was one of Peter's friends. Peter who used to drink heavily during lunches did the same until a friend of his refused to have the wine that he was about to serve for them--explaining that he wanted to bring his 'A-game' to his job. That little spark from those words led him to cut off his alcohol intake.
In a matter of 2 years, Lisa's husband has again learned to embrace his life and has impressively lost about 40 kg, making him as well as his relationship with Lisa healthy again. Lisa proudly told the magazine,
"I feel like I have my husband back."
Inspired by his achievement, Peter has produced a diet guide, 'The Great Aussie Bloke Slim-Down' which embodies a simple formula,
"Stop the sugar, stop the hunger. As for alcohol, just give it a go for a month and see if your life is not better without it."
Now, that the relationship is flourished again, the couple talk freely about their love and live with their three children; sons, Jake, 23, Louis, 21, and Billi, 19.
Caption: Peter FitzSimons' three children with wife Lisa Wilkinson on father's day.
As for Lisa, she sits beautifully on the December cover of The Women's Weekly.