News
Beautiful Model Nicole Williams Engaged! Shares Memory with her Boyfriend
Beautiful model Nicole Williams has finally heard the four magical words that she was waiting desperately. Well, her long time boyfriend Larry English has finally asked her to marry him.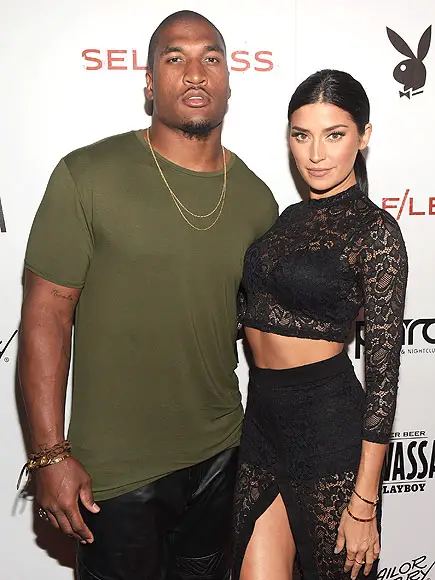 Caption: Nicole Williams and her boyfriend of four years Larry English in 2016.
Source: people.com
Nicole was proposed by her boyfriend of four years in Thailand in 2016 very romantically. On the season finale of WAGS, the NFL player Larry popped the question to his lady Nicole. She was completely shocked after she heard "Will You Marry Me?" from her boyfriend though she was hinting at marriage for a very long time.
Right before proposing, Larry said to Nicole-
"Hopefully from this point moving forward, we can get better, and I really felt like I had to come over here because you didn't have nothin' to wear on your left hand. So I felt I needed to come over here to bring you something to weigh your left hand down a little bit more."
When the thirty-year-old Larry got down on his knees to ask: "Will You Marry Me?", Nicole couldn't control the tears of joy. Without any delay, Nicole said-
"I feel like I'm going to to faint. Oh my God, I love you so much. I'm shaking!"
Caption: WAGS star Nicole Williams said yes to her long time boyfriend Larry's proposal.
In a confessional interview with People right after the special moment, Nicole said-
"This is my fairy tale right now. I'm engaged to the man of my dreams."
Right now Nicole might be getting butterflies in her stomach as to be engaged to her love of life was her only goal. In one of the episodes of WAGS, she revealed that she would do whatever to take an engagement ring from her man whom she was dating for four years. She said-
"I'm taking a risk in setting us back again, but at least it's a risk towards having an amazing future with him," she said. "I hope that he sees that in the end when looking back on all this that it was for us."