News
Record Producer Richard Perry Split with Partner Jane Fonda after 8 years of Relationship
Music producer Richard Perry and his long-time partner Jane Fonda have separated on January 24 after being together for around eight years.
Though the pair has separated, they are still close as extremely good friends. Richard confirmed to E! News that it's not a break-up, rather it's just a shift in their life's direction. He expressed-
"I hate to say the romantic relationship is over. We're definitely extremely good friends. We do things together. We care about each other a great deal and as far as romantic relationships, that's temporarily been put on the back burner because she, as you probably know, has rededicated herself to activism. We definitely have a great deal of love for each other."
Furthermore, Richard also revealed the possibility of their reunion. Talking about the reconciliation, he said-
"I would say that there's always a possibility that her life will change...At the moment we've been leading two separate lives, but we still find time to do dinner once a week, watch movies, stuff like that."
Richard and Jane used to share a 7,100-square-foot Beverly Hills house which is now listed for sale. Their gorgeous mansion is on the market for $13 million.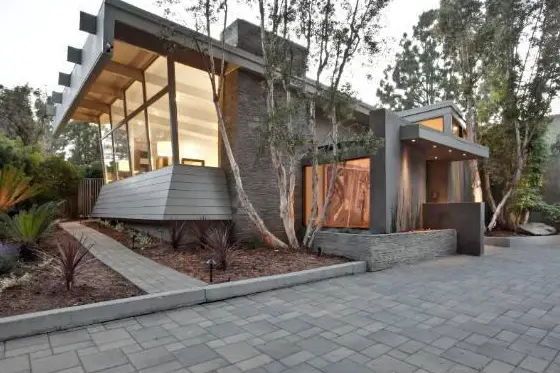 Caption: Richard Perry and Jane Fonda's 7,100-square-foot Beverly Hills house.
Photo Credit: Trulia
The pair first met in the year 2009. They lived together for around eight years but were not married to each other. However, the seventy-four-year-old music mogul, Richard was previously married to Rebecca Broussard in the year 1987 but had a divorce after only one year of marriage. Likewise, Jane was married thrice. She tied the knot with director Roger Vadim (1965-1973), activist Tom Hayden (1973-1990) and CNN founder Ted Turner (1991- 2001).