News
Sergio Di Zio: Married On-Screen But What About His Wife in Real Life? Gay Rumors
Sergio Di Zio has frequently been seen romancing his co-star on screen but in real life does he have a wife or is he gay? These simple questions have been surrounding the star for a long time, so today we are covering the inside story of this Canadian star and revealing few details about his relationship status and his sexual orientation.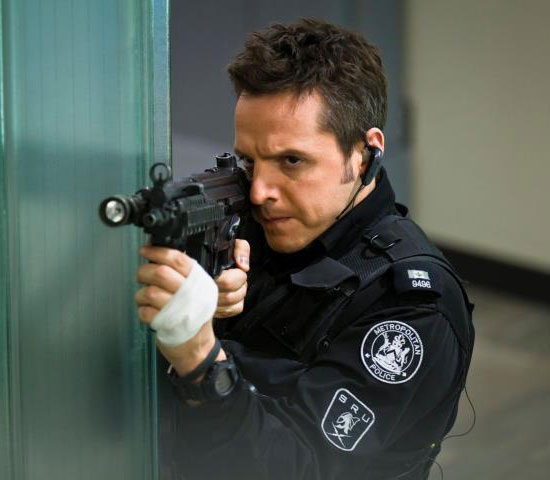 Caption: Sergio Di Zio in the series "Flashpoint" (2008)
Source: pinterest.com
In the series of "Flashpoint"(2008), the actor has played the role of a cop who is in the squad as a strategic expert. He has played a role of an optimistic and vibrant character who later on marries his long time girlfriend Tattiawna Jones as Winnie. But in reality, he seems to have no intention of carrying the on-screen romance off the screen.
Is he Married? Wife?
As posted on an interview by My Entertainment as on 27th March 2015, when asked about his character and about the unexpected proposal he stated:
"That's one of my favorite characters. On Flashpoint, he was the sweet, perfect guy on the team. He was just this young, innocent, idealistic, hopeful, wounded, 'all those things that make people fall in love with you' character . So I'm lucky that way. People have sort of put all that on me now. It's like okay, sure, why not. That's great, and I appreciate it.Keeps them coming to see the plays and watching movies. I think it's sweet that your girl wants to marry me. That's very nice. That's healthy. If she was serious about it, that would be a reason for concern."
Thus, the actor is neither married nor divorced.
Gay Rumors!
He is single as well as gay. As per the tweets posted on 26th June 2015, he has accepted and shown his greatness of being gay. He has frequently been seen standing for the rights and movements of gay.
Although the star has been a frequent user of social media, he has not posted anything of having a boyfriend or dating any of his male co-stars.
Short Bio of Sergio Di Zio:
Sergio Di Zio was born on 20th September 1972 in Toronto, Canada. He began his career in the year 1995 where he got an opportunity to work in a movie National Lampoon's Senior Trip for the role of "Steve Nasser."
Whereas in the year 1997, he got an opportunity work in television series "Major Crime" for the role of an Italian Officer. He came into limelight in the year 2008, when he worked for the television series "Flashpoint" as "Spike."
After that he worked in plenty of movies like Miss Sloane (2017), Rupture (2016), The Walk (2015), Flash of Genius(2008) and The Lookout (2007).He has even worked in plenty of television series like Covert Affairs(2013), Grojband(2013-2015), Suits(2014), My Daughter Must live(2014), Angels and Ornaments(2015).
Currently, he is working on the television series Skinner Boys: Guardians of the Lost Secrets(2016).He has given his voice in video games Grand Theft Auto V(2013) and Day Light (2015). He has an estimated net worth of $3 million.In the year 2006, he received Dora Nomination Award for the stage debut of Leo written by Rosa Laborde.
In the year 2011, he received Gemini Award for the best performance actor in a supporting role for "Flashpoint." In the year 2015, he received Dora Mavor Moore Award for Best Male Performance in "The Motherfucker with the Hat."