News
Theresa Caputo Ending Marriage In Divorce While Husband Dating Another!
28 Years of togetherness comes to an end for Theresa Caputo!
American television personality, Theresa Caputo, known for reality show Long Island Medium, has filed for a divorce from her husband, Larry of nearly three decades. According to court papers obtained by Radar, Theresa filled for divorce from Larry on 16 April 2018.
After filing for separation, the couple released a joint statement revealing that the pair had mutually decided to separate legally. The pair expressed,
"After 28 years of marriage, we have decided to legally separate,"
Adding to it, the exes also divulged their love for each other and their children and asked for their privacy to be respected. The statement read as,
"We will always love each other and our two wonderful children. We are united in supporting each other and our family. Please respect our privacy during this time."
Back in April, Theresa also revealed that they both were living coasts apart from each other as Larry resided in Los Angeles and Theresa lived in New York.
The filing for divorce comes six months after they announced of their split back in December last year.
The couple shares two adult children - son Larry Jr., and daughter Victoria.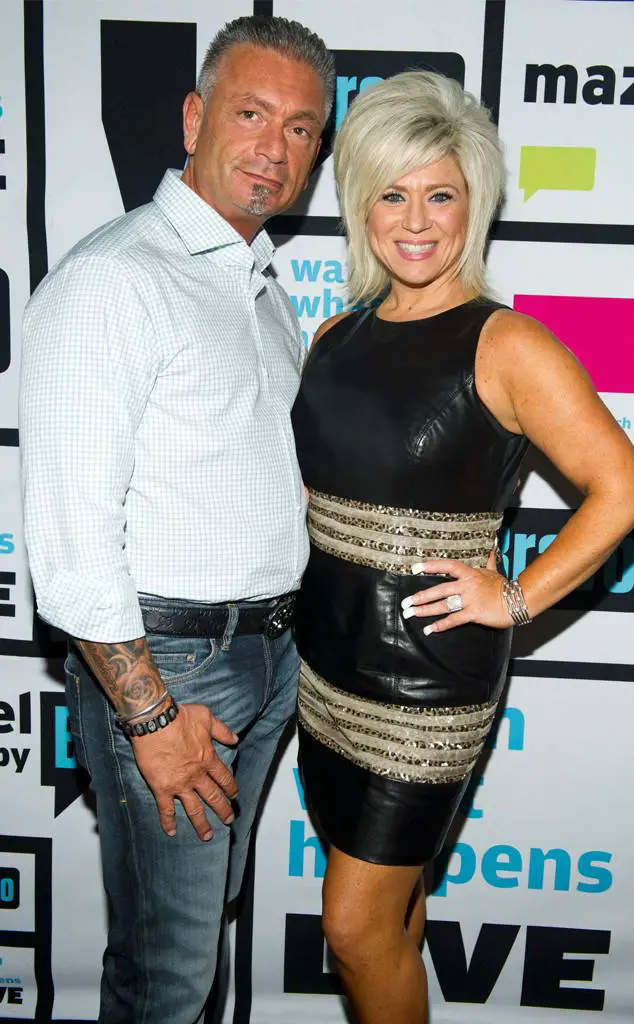 Theresa Caputo with husband Larry Caputo. (Photo: eonline.com)
The couple was experiencing marital troubles for about a year since the middle of 2017. Despite their efforts to save their marriage, their relationship could not prosper. Theresa revealed how their relationship had changed over a course of time in an episode of Long Island Medium in November 2017. She opened up about the couple's deteriorating relationship,
"Since the last season of 'Long Island Medium' and through a period of time, Larry and I's relationship had changed,"
Moreover, she even acknowledged the times they had spent together through their thick and thins. They had their good times but as of now, they weren't going through such great times. She clearly said,
"We've been there for each other, you know, through thick and thin, you know, good times and right now are not such great times."
The couple seems to have called quits on their married life once and for all as Larry, has already moved on from his wife and found love again. Since splitting from Theresa, he has been in a new relationship. Even though Larry has not yet revealed who he is seeing after parting ways from his wife, but sure seems glad about his new found love.
Theresa's ex-husband revealed the news of his new relationship with TMZ which quickly spread in the media. While talking about his newfound romance, he expressed that he was lucky he met someone special who added up the unfulfilled love with his ex-wife. Larry said,
"I have moved on. I'm fortunate enough to say that I have met someone special. But I'll just leave it for that now."
Well, couple sure have moved their separate ways and when his fans were eager to know if he would be seen in Long Island Medium in the future, he made it clear that the decision for the show was not made yet.