Sports
A blink At Michelle McCool Carrer And Her Retirement: Also Husband and Boyfriend History
Many words like aggressive, cruel, malicious can describe dynamic Michelle McCool (Michelle Leigh Calaway). She is a professional wrestler known for her performance in WWE Universe. She is also a former two-time WWE Divas Champion, a two-time WWE Women's Champion and one time Diva of the Year.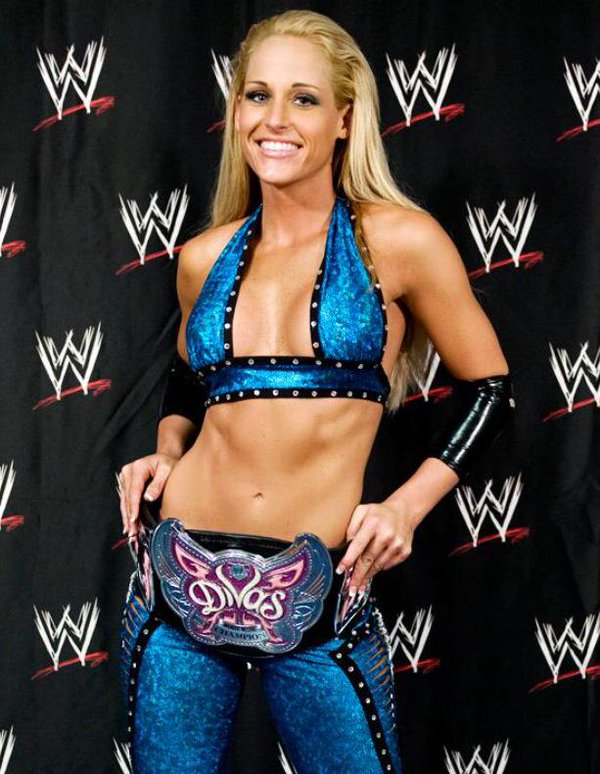 Source: pbs.twimg.com
McCool's both parents were involved in the educational field as her mother Mary, was a teacher and her father, Terry, a superintendent. So before she stepped in WWE Universe she also used to teach science to middle scholars in Florida. When she was six years old she attended a WWE event with her father and grandfather and from that day she knew what she really wanted to do with her life. McCool was introduced in WWE Universe as a contestant in the 2004 Diva Search, she didn't win the competition. Her early days were unremarkable, but McCool refused to be held back because she had struggled for too long to get where she was. Later that year she was brought to SmackDown.
McCool started her career in WWE as the manager of a tag team known as The Teacher's Pets. After that, she started to carve her path as a single competitor. This was her first experience so the early games were not pretty but her struggle paid her when she defeated wrestler Natalya and became the first-ever Divas Champion. The victory of her brought happiness in Florida and inspired her.
She made an intention to stay on top of the Divas at any cost. In June 2009, she defeated wrestler Melina and won the Night of Champions Women's Title, she was the first competitor to win both the Divas Champion and Women's Championship.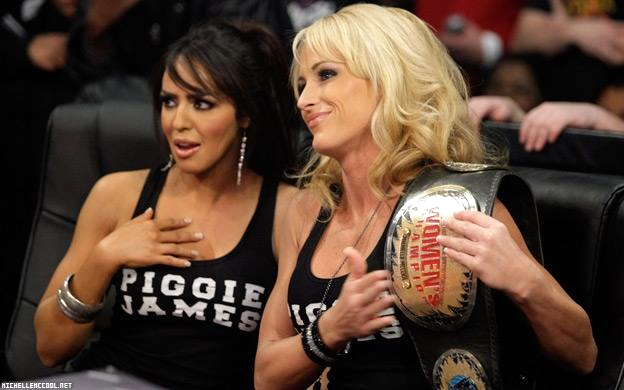 Caption: Michelle McCool with Layla El
Source: www.lethalwow.com/
Later she formed a duo in WWE with Layla and named them as Team Lay-Cool. They were evil but very much effective. Their duo was until WrestleMania XXVII when McCool started a partnership with Snooki. This brought a fight between Layla and McCool. Former friends battled in a 'Loser Leaves WWE' Match at Extreme Rules. McCool lost the match after being pinned by Layla and she was forced to leave WWE, soon after she was again brutalized in the ring by Kharma.
That night, McCool left the WWE brutalized and hurt. She didn't mind leaving because she was used to fighting. But in reality, she had decided to retire from professional wrestling. She had several injuries related to wrestling. When she chooses to leave the WWE, she mentioned about her foot injury with a broken toe.
After retiring from WWE she is busy with her daughter, family, and friends and practicing Krav Maga.
Michelle McCool was married to Jeremy Louis Alexander, who was her boyfriend from high school but later on they got divorced. Around four years later, on June 26, 2010, She married fellow wrestler Mark Calaway, widely known as "The Undertaker". The couple is happily living together with their daughter Kaia Faith Calaway, born on August 29, 2012.