Sports
Baseball Outfielder Jose Canseco's Family: Is He Still With His Actress Wife? Divorce History and Daughter!
From beating up tourist in Miami beach to getting arrested for using steroids, Jose Canseco is mostly known as a troublesome celebrity and the trouble he creates or gets himself into in not limited to his professional life. Let's know more what he has done that affected his married and family life.
His Relationships: Girlfriend and Dating History
Jose has been in 5 different relationships but his recent one was with Leila Knight, who is a passionate gymnast belonging to Northern California, East Bay. She is also an actress known for movies like Piranha Sharks, Muck etc. The couple got together in 2008 and his wife was planning on having twins early in 2015.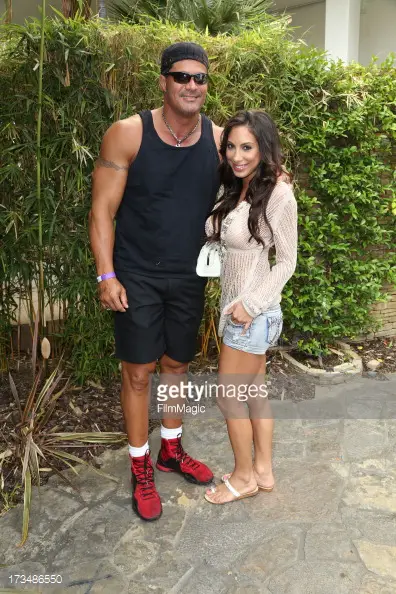 Caption: Jose Canseco with wife Leila Knight in 2013.
Source: gettyimages.com
The couples were in a process of In Vitro and wife like girlfriend Leila was totally determined to have twin daughters for which she decided to kick out the 'Y' chromosomes. She decided this so that because she did not want to have dittos of Jose. However, before any of that could happen, Leila dumped Jose.
The infuriated actress who had merciless swears on her lips said TMZ on Nov 2014,
"I broke up with Jose and am leaving him for good."
Jos also cleared the breakup saying,
"Leila and I have gone our separate ways. check back later and find out what happened."
The couple who got engaged in 2013 separated just a month after Jose fired a gun in 2014 and shot himself in the finger which nearly got Leila. Jose freaked out so much about the separation that Leila had to call 911 to calm things down. The whole time, Jose was threatening to kill Leila and her mother repeatedly.
Jose Canseco's: Married Life, Wife, and Daughter
Jose Canseco did not have any children from his relationship with Leila but he does have a daughter from his second marriage with Jessica Canseco with whom he got married in 1995 and divorced in 1999. He has a daughter who is titled to be super beautiful and sexy and is known as Josie Marie Canseco.
Josie has signed and has been featured in magazines like Love Magazine, Teen Vogue, Urban Outfitters etc and from what we have been seeing, the father and daughter are close. The 52 years old former baseball outfielder met his daughter's boyfriend earlier this year and there were no shots fired.
Before, when Jose was asked if he has met his daughter's boyfriend he said, "answer the door with a gun". The father and daughter were cool together accompanied by Josie's boyfriend.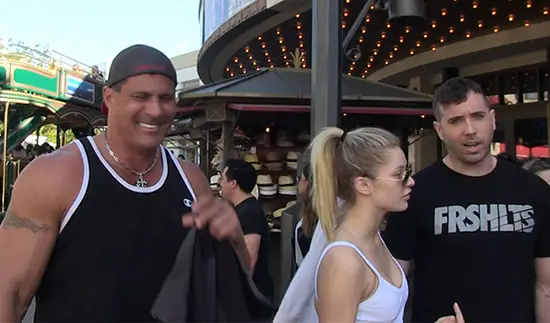 Caption: Jose Canseco with daughter Josie Marie Canseco and her boyfriend Mike Stud.
Source: tmz.com
Jose Canseco got divorced two times and two of the divorce cost him about $7-$8 million dollars. That might also be the reason for him having a net worth of around $500 thousand dollars. He explained his financial circle to CBS News in order to clear out things. He said,
"You know my life, this financial thing, is a very complicated issue. Obviously, when you make all that money, people think, `OK, let's assume it is $35 million.' People have to understand that $35 million, you're paying the government 41 percent. That leaves you with about $17 or $18 million, not even. Then you're taking care of your whole family."
His five relationships include his girlfriend Jessica Sekely and Heidi Northcott.