Sports
Cancer Survivor Phil Kessel's Fun Time With His Girlfriend, Secretly Planning To Get Married?
Phil Kessel, the man who lived. Don't be perplexed because we are just giving it a touch of the fantasy series Harry Potter. Phil Kessel as we know is a professional ice hockey player but do you know this active athlete once suffered from cancer?
Nevertheless, he made it through and is now enjoying his days with his girlfriend. To calm your now keen mind, we will start talking about it right away.
Girlfriend and Dating?
He is currently in a happy relationship with his girlfriend Sandra Mary, who according to her self-explanation, is a food enthusiast.
Sandra has her Instagram divided into two. One is personal where she mostly posts her's and her pet dog, Coco's pictures and has over five thousand followers on it. Phil also has a dog which looks a little like Benji from the old Disney television show.
The other is solely dedicated to food under the name Sandraeatsfood which is as the name indicates loaded with food pictures.
Caption: Sandra Mary with her dog, Coco
The couple has been spending a lot of fun times and is seen in many places together.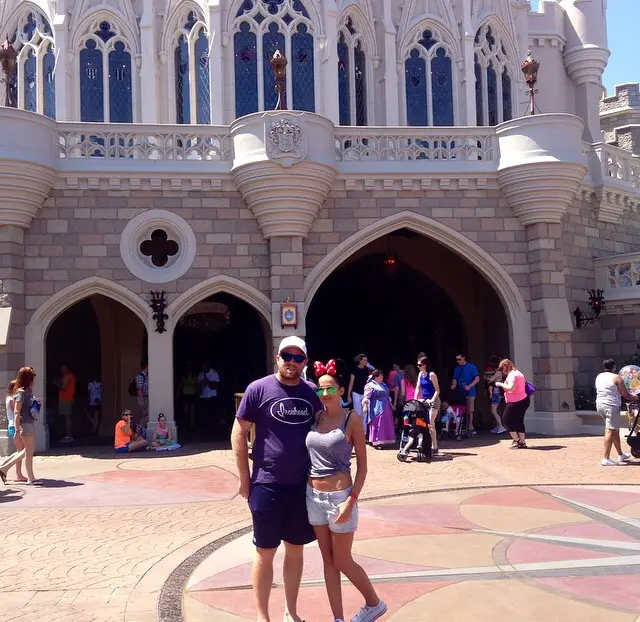 Caption: Phil Kessel with girlfriend Sandra Mary
Source: tumblr.com
The couples were also seen together in last year's Halloween with matching costumes of a tennis player and believe us; they did look cute in it. The couple has been dating for quite a while now, and it is yet to be revealed if they are secretly married or have any plans to get married soon.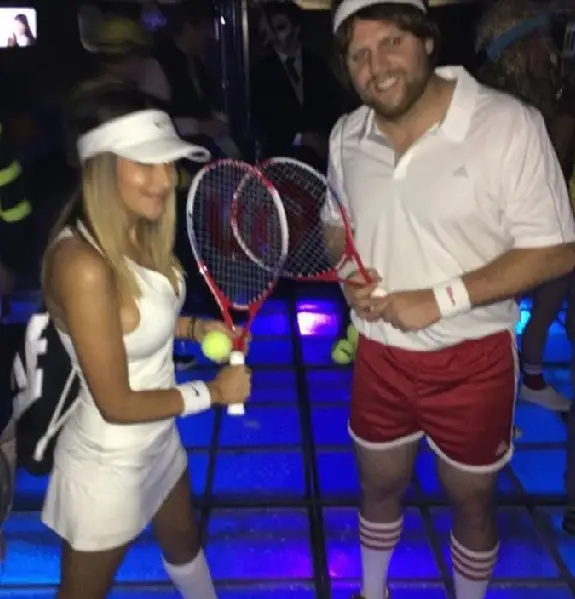 Caption: Phil Kessel with girlfriend Sandra Mary in Halloween of 2015.
Source: livermapup.com
Cancer Survivor Phil: A Multimillionaire Athlete
In late 2006, the Pittsburg Penguins player was diagnosed with testicular cancer. With further tests, it was revealed that the cancer was concealed to the testicle and had not spread anywhere else. Phil said,
"I couldn't believe it. It was tough. I had a hard time with it."
Three days later, after he found out about his cancer infected right testicle, he went through an operation to remove it. The surgery went well, and Phil was finally relieved with the thought of getting back on the ice again.
The doctors gave him a time of 2 weeks before landing on the ice with his action all over. Since it has been many years after his surgery, Phil has not faced any other major health issues whatsoever apart from some injuries which are perfectly reasonable in the game.
Moving along, the 29 years old pro has been already booked till 2023. According to spot ran, in 2014, Phil signed an eight years long contract for $64,000,000 with the Toronto Maple Leafs which included a signing bonus of $22,500,000. This contract will put his salary to be $8,000,000 per year on average. However, in 2016-2017, Phil will receive a salary of $7,000,000 and a signing bonus of $2,000,000.
As we can clearly see, Phil is on his way to becoming a multi-millionaire athlete. It's not that he isn't a multi-millionaire right now; he is. Phil Kessel currently has a net worth of $14 million with an average annual salary of $8 million and will be expanding it as time passes by.