Sports
Keith Yandle On Being Traded To The Florida Panthers; Has A Wife Or Totally Dedicated To Career?
The New York Rangers have traded the equity to draft defenseman Keith Yandle to the Florida Panthers for two draft picks, and defenseman Keith Yandle was a gamble that Florida Panthers is very much worth taking.
It will be interesting to see what does a veteran player as like Yandle brings to the team. But what does Panther's manager has to say about Keith Yandle? We'll follow it up!
From Panthers to Panthers!
The Florida Panthers acquired the negotiating rights of veteran defenseman Keith Yandle from the New York Rangers in a sixth-round pick overall in the 2016 NHL Draft as well as a 2017 conditional fourth-round pick.
Yandle was scheduled to be an unrestricted free agent on July 1, 2016, and in the 2017 pick, Florida Panthers signed Keith Yandle. Florida Panthers general manager Tom Rowe said in a conference call:
"The fact that we're going after a guy like Keith Yandle probably tells you that [we're in win-now mode], Owners) Vinnie Viola and Doug Cifu are guys that want to win, and they want to win like next year. All the moves that we do going forward, every single move, is going to be predicated on us winning a Stanley Cup. We want to win now. We think we can win now and we also feel we can continue to develop."
Yandle who is 30, has had stats of five goals and 42 assists in 82 games with New York in 2016 season. All in all, Yandle has 72 goals and 297 assists in overall 661 games for New York Rangers and Arizona Coyotes.
Moreover, he added:
"It was a risk worth taking given the ability of the player and the way the game is going and the way we were able to increase our possession numbers under (Coach Gerard Gallant) last year was real impressive. We thought adding a player of Keith's ability was going to make us that much more a playoff team and a serious contender going forward."
Yandle spent nearly nine seasons with the Phoenix Coyotes before the trade to New York Panthers. On June 23, 2016, Yandle agreed to forgo free agency to sign a 7-year deal, $44 million contracts with the Florida Panthers.
His Blissful Married life!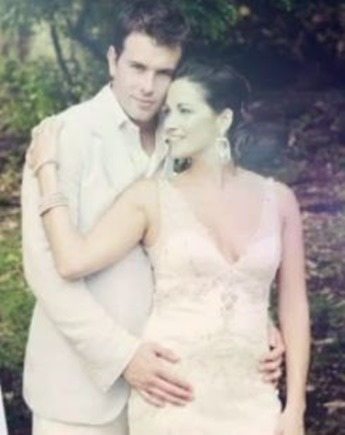 Caption: Keith Yandle along with his beautiful and very cool wife, Kristyn Yandle, romantically posing together.
Photo credit: playerwags.com
Keith Yandle is married to Kristyn Yandle, was born in Dorchester, Massachusetts in Boston. In 2011, Keith's wife Kristyn gave birth to the couple's first child, daughter Mila.
Congrats to Keith and Kristyn Yandle on having a healthy baby girl Mila this afternoon. Great timing to sign that big ticket this summer.

— Ryan Whitney (@ryanwhitney6) July 26, 2011