Sports
Pat Cash, Father of 4 Children, Dating With Actress Girlfriend? Previous Wife and Divorce History
Being as popular as a national level player makes one's life very difficult. Especially with so much media attention at all times, a person has very less freedom to do things in a certain way.
On top of that, scandals and affairs are something that the people are more interested in, and thankfully people like Pat Cash have given them something to talk about. His relationships and personal life is a favourite topic to talk about for his fans.
Is he Dating, Actress Girlfriend?
As much as he is known for his performances on the court, Pat is equally famous for his performances outside, especially with women. He seems to have had a couple of affairs already, and this time, the news is that he has been dating an Australian-born Bollywood beauty Tania Zaetta. Tania, who is an actress herself was rumored to have been romantically involved with this former Wimbledon Champ.
However, this news was back of 2011 and this long time can change anyone's relation. So on further digging on the fact of their relationship, we found that in an interview with theguardian.com in 2014 he had stated that he had a partner,
I have a partner now. We've been together many years but I'm not allowed to talk about her. I've had two long-term relationships in the past and I know that when I've been warned, it's better not to say anything.
However, he didn't disclose the name. Later, he and Tania were again seen together at the Fed Cup Foundation breakfast at the 'G last year which means they must still be together and she must be the one he had mentioned in the interview.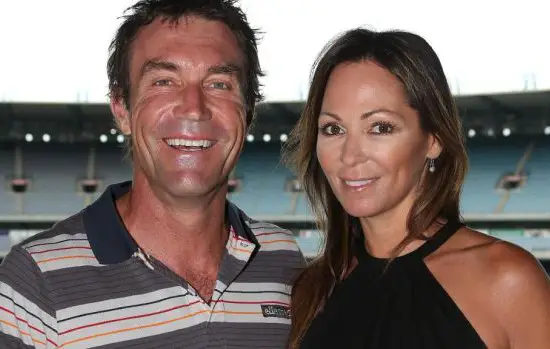 Caption: Pat Cash and Tania Zaetta at the Fed Cup Foundation breakfast, 2015
Source: heraldsun.com.au
Pat Cash, Father of 4 Children:
Having been in multiple affairs till now, Cash has had four kids altogether despite a single marriage. According to Wikipedia, his younger son Jett "is an up-and-coming tennis player." He has been spotted on several occasions, hanging around with his children and it seems like he is a pretty good father tas well.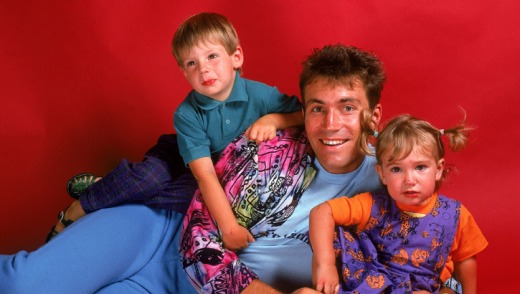 Caption: Pat Cash with children Daniel and Mia in 1993.
Source: essentialbaby.com.au
His Previous Relationships:
Pat Cash's dating history opens up with his ex-girlfriend, Anne-Britt Kristiansen, who was a Norwegian model. The couple was together between 1982 and 1990 and had two kids together; son Daniel (born 27 May 1986) and a daughter Mia (born 1988).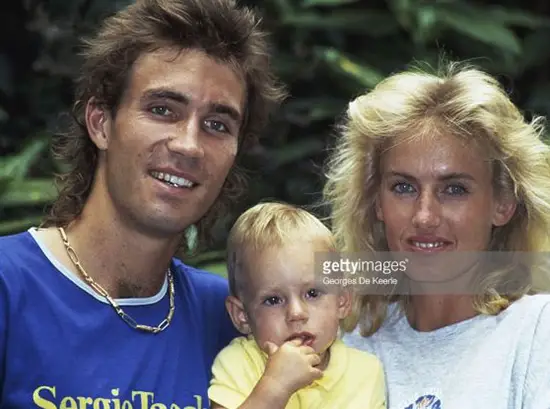 Caption: Pat Cash with his girlfriend Anne-Britt Kristiansen and their son Daniel, 1988
Source: gettyimages.com
Although he was seen with many different women, Cash was married for the only time in 1990, which was to Brazillian Emily Bendit and they too had two sons, twins actually; Shannon and Jett, born in 1994. However, this relationship too didn;t last long and they got divorced in 2002.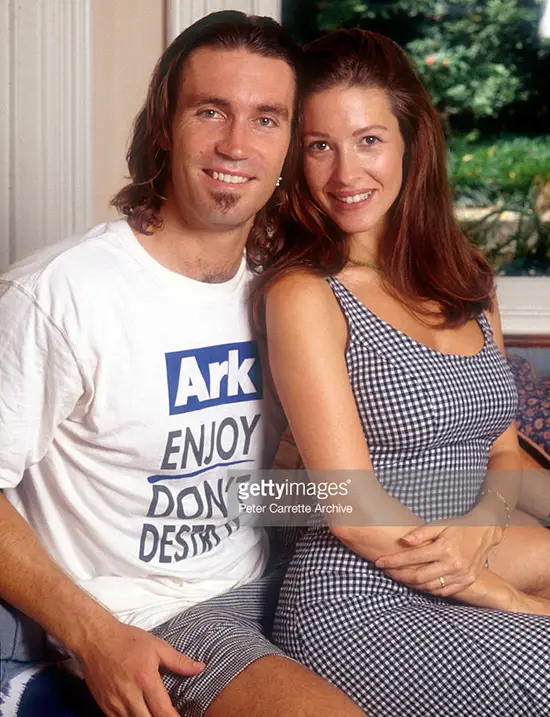 Caption: Pat Cash and his wife Emily Bendit supporting the Planet Ark environmental organisation, 1995
Source: gettyimages.com
His children are grown up now. In 2010, Pat's daughter Mia gave birth to her first baby girl, Making Alex a grandfather at just 44 years. The news was warmly welcomed by his fans and even more in a humorous manner by some:
Then again 2013, he became the grandfather for the second time, when Mia gave birth to a baby boy.
Pat as a Professional:
Pat was born as Patrick Hart Cash in Melbourne, Australia on the 27th of May, 1965. He rose to fame in the 1980s after being ranked the number 1 junior tennis player in the world.consecutively in 1981 (Wimbledon) and 1982 (U.S Open). In 1983, he made history by becoming the youngest player ever to play in Davis Cup final, beating Sweden's Joakim Nyström. Known for his fierce serve-and-volleyer service, he is also known for wearing a black and white checked scarf around his forehead.
It was due to his success at the Wimbledon finals in 1987; he really became popular around the world.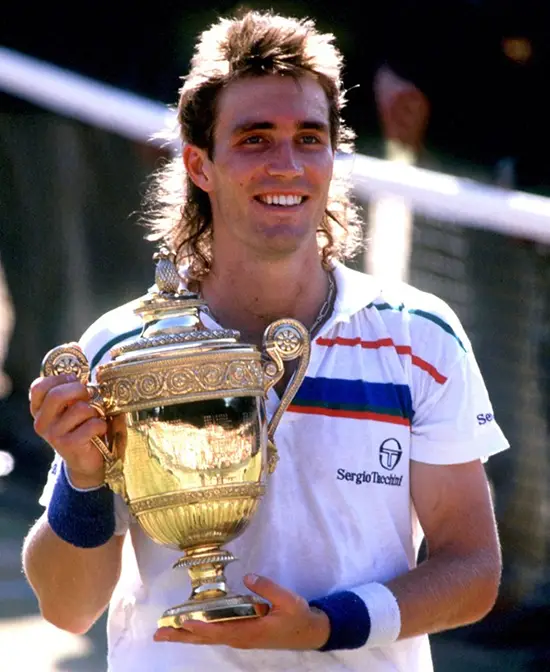 Caption: Pat Cash, on the Centre Court at Wimbledon, July 1987
Source: sunshinecoastdaily.com.au