LifeStyle
Major Causes of Hair Fall With Effective Home Remedies And Tips To Control It.
Hair makes us look adorable, and we all prefer to have strong and healthy hair but due to our changing lifestyles and other reasons our hair might fall. But by being aware of many things and by adopting a good lifestyle we can control hair fall. We can even do some home remedies to get rid of hair fall and to get a strong and healthy hair.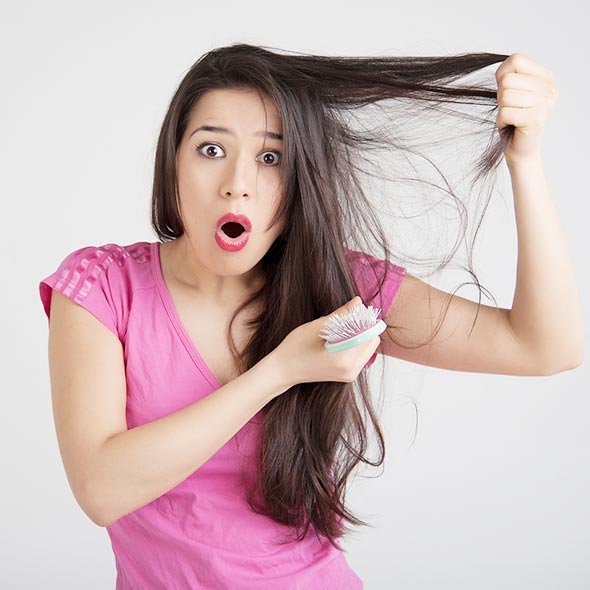 We all love and wish to have a healthy hair and sometimes due to our busy schedules or some other reasons we do not take out time to nourish our hair or to take care of our hair. And when we tend to have hair fall in an abnormal way then we start worrying. First, let us know that there are about 100,000 strands of hair in our scalp and losing 50-100 strands of hair daily is regarded normal. But once we start to lose hair abnormally then we should not do delay to know the reasons behind this hair loss and find its treatment as soon as possible. There are many causes of hair falls such as- Pollution, unhealthy lifestyle, smoking, some medications, some medical conditions, hormonal imbalance, pregnancy, lack of vitamins, excess intake of vitamin A, thyroid problems, polycystic ovary syndrome, etc.
Caption: 10 Tips To Prevent Hair Loss For Females - Have Beautiful Hair
Some of the causes of hair fall
1) Protein Deficiency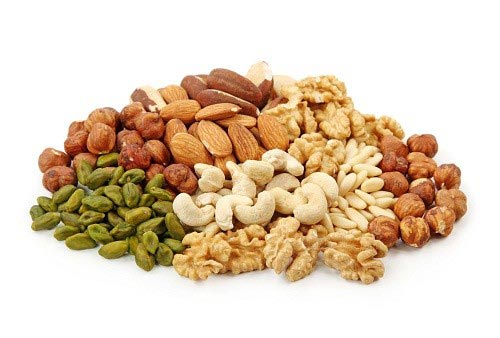 Photo Credit: lifespa.com
When there is a lack of protein in one's diet, then it causes protein deficiency in the body. This deficiency can lead to hair fall. Abnormal eating habits may lead to protein deficiency. So, we should include protein containing foods in our diet. Foods like Pulses, Grains, Eggs, Fish, Milk, Tofu, Chickens, Cheese, Nuts, etc. contains a high amount of protein in it.
2) Hormonal Imbalance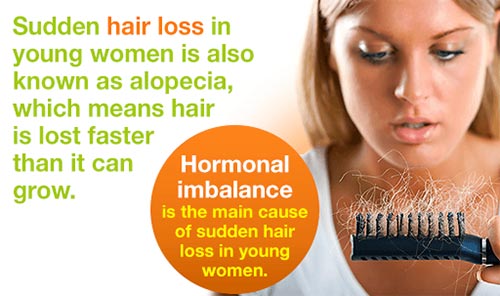 Photo Credit: 34-menopause-symptoms.com
Hormonal imbalance in the body leads to hair fall, but this hair loss may be temporary.  There are many situations and conditions that lead to the hormonal imbalance in our body.
a) Pregnancy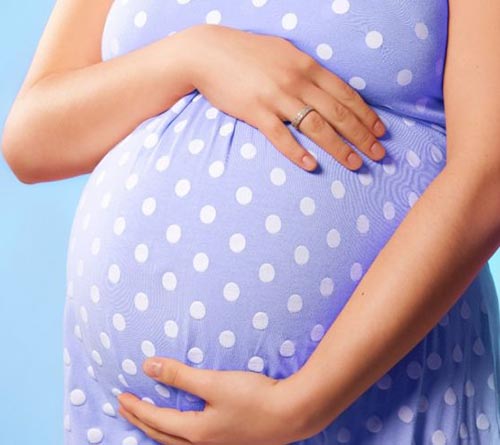 Photo Credit: foxnews.com
During pregnancy, there is a rise in women's hormone level which does not cause much hair fall but after the delivery, the hormone level returns to normal levels and due to this drastic hormonal changes hair loss can be seen in women during and especially after pregnancy.
b) Thyroid Problems: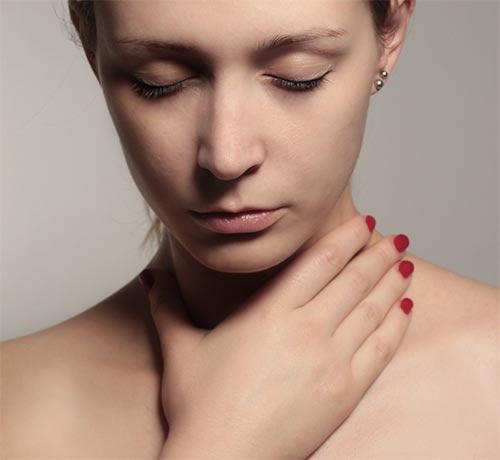 Photo Credit: commonsensehome.com
The thyroid gland is located near our neck, and it produces hormones and these hormones help the body to function well. When a reduced amount of hormone or excess amount of hormone is secreted by our thyroid gland, then we can assume that there is some problem in this system of our body. This problem leads to hormonal imbalance which further causes hair fall.
c) Stress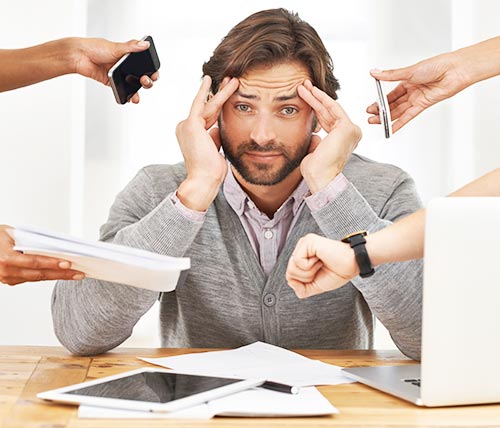 Photo Credit: lt360.com
Any emotional or physical stress can lead to hair fall. Physical stress means a physical illness or any physical shock and this kind of stress also leads to temporary hair loss. Emotional stress results when you are emotionally disturbed and to combat against such disturbances you have to manage your stress. Meditation and yoga can help you in such case. If you manage your stress, you can control your hair fall caused due to it.
3) Pollution and Dirt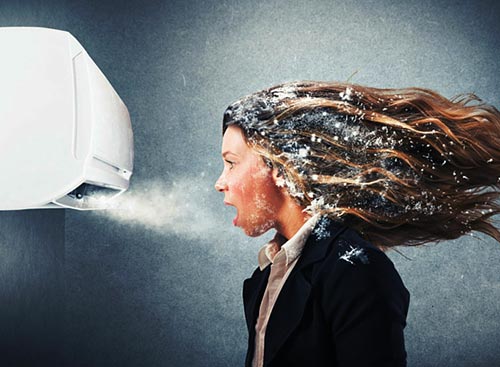 Photo Credit: wpengine.netdna-cdn.com
Over exposure to pollution and dirt may lead to hair fall. We should always keep our hair clean and wash it properly if it is dirty. Dirty scalp leads to scalp infections and hair fall so we must keep our scalp clean. We should never use harsh chemicals and harsh shampoos in our hair rather we can use mild shampoos to clean our hair.
4) Heredity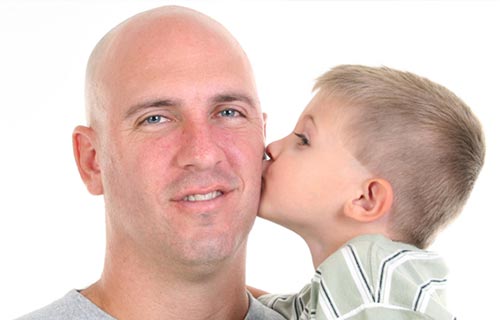 Photo Credit: planetdrugsdirect.com
Genes and heredity play an important role in causing hair loss and baldness. Men and women both may suffer from hair loss and baldness due to heredity. If our ancestors had the problem of hair fall and baldness, then we might also be prone to the risk of losing hair. In such cases, we should consult a specialist and have our treatment done.
5) Anemia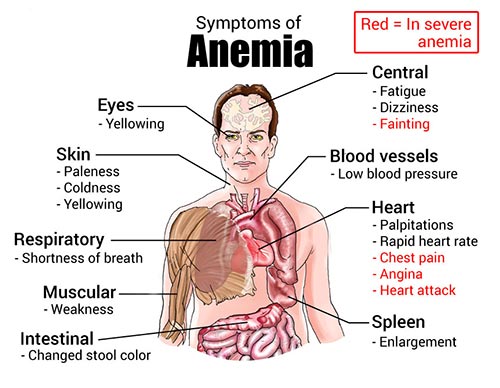 Photo Credit: top10homeremedies.com
When there is less hemoglobin in our body than normal, we suffer from anemia. It's caused due to an iron deficiency in our body. This iron deficiency leads to hair fall. To check if we are anemic or not we can consult with the doctor and the doctor might do a blood test, and after that, we can get the result.
6) Medications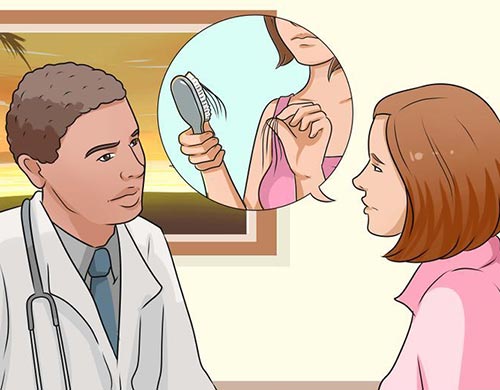 Photo Credit: whstatic.com
Some medications can cause hair fall. For example- Medications like birth control pills, anti-depressants; blood-thinner or other medicines can lead to hair fall as its side effect. So, before using any medicines, we should properly consult with the doctors.
7) Vitamin B deficiency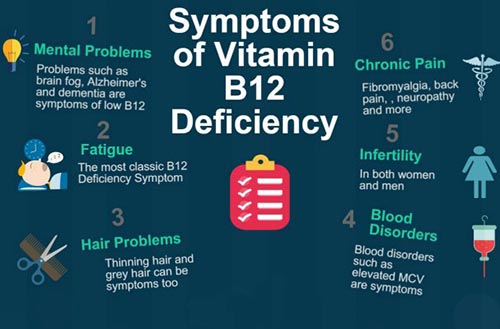 Photo Credit: easy-immune-health.com
Vitamin B deficiency can lead to severe hair fall. Fish, sunflower seeds, avocados, meats, vegetables, etc. are some of the foods that contain vitamin B. If we are having a deficiency of vitamin B then we should include these foods in our diet.
8) Chemotherapy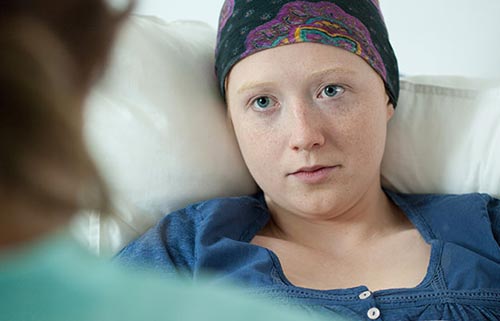 Photo Credit: cancerliving.today
Chemotherapy is given to the person who is suffering from cancer. It is treatment through drugs and medications which fight against the cancer cells. But this chemotherapy leads to massive hair loss. The hair will start growing after this therapy is stopped.
There are many ways to control hair fall, and some of them are mentioned below:
1) Less use of chemical hair products and use of herbal/natural hair products.
2) Avoid using heat and chemicals in hair
3) Test for hypothyroidism
4) Test for Anemia (to check if you are anemic or not)
5) Eat lots of healthy proteins
6) Eat Green leafy vegetables and fruits
7) Exercise and adopt healthy lifestyles.
Home remedies for hair fall
1) Oil-massage: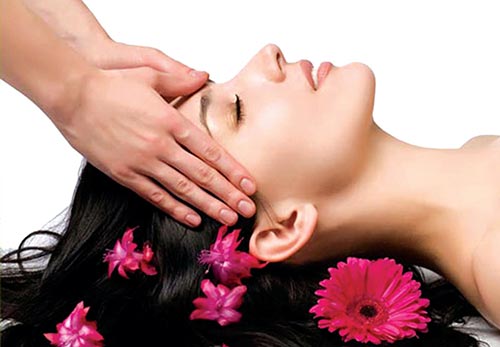 Photo Credit: homepage-inlifepharmapvtl.com
Massaging hair and the scalp with warm oil is a great way to provide nourishment to the scalp. We can use coconut oil, castor oil, almond oil, olive oil, mustard oil (any of this oil to massage our hair.) Firstly warm up the oil and use the tip of your fingers to gently massage your scalp. Be very gentle while massaging. Oil massage is a must to make the roots of our hair strong and to control hair fall.
2) Use of fenugreek seeds: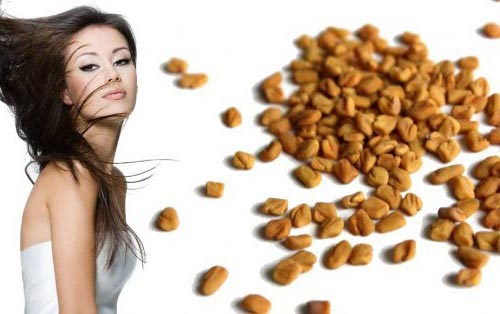 Photo Credit: thefitindian.com
Fenugreek seeds contain Protein, Vitamin C, Iron, Potassium, Nicotinic Acid, etc. This nicotinic acid helps in growing hair. So, to use fenugreek seed as hair mask:  At first, Soak a handful of fenugreek seed in water for overnight and in the morning you can grind the soaked seeds and make a thick paste and later apply this paste on your scalp. After 30 minutes or an hour you can wash your hair with water. It will be better if you don't use shampoo after washing this hair mask (If you want to shampoo then use mild or herbal shampoo).
3) Use of onion for hair growth: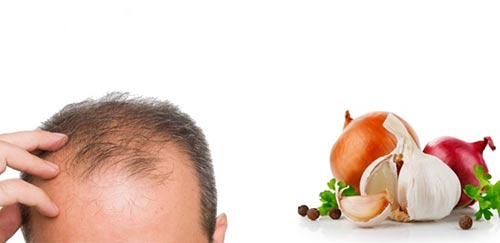 Photo Credit: natureandnutrition.com
When our hair does not get high sulfur protein, then it starts to fall. Onion contains a great amount of sulfur, and it helps in growth and re-growth of hair. To use onion for hair growth, we can crush the onion in a grinder and take the juice out of it. We can apply this juice straight to our scalp and wash our hair after an hour.
4) Indian Gooseberry (Amla):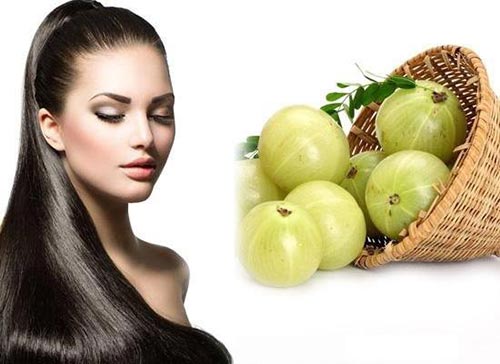 Photo Credit: kissyourworld.com
Indian Gooseberry is rich in Vitamin C, and you can use the powdered form of Indian gooseberry and add some water and lemon it in to make a hair mask. Then, apply this mixture to your scalp, and you can leave it overnight and in the morning wash it out.
5) Aloe Vera: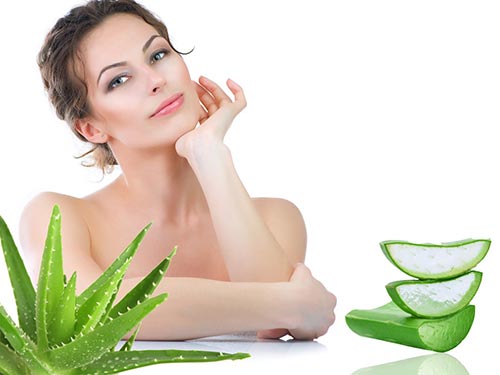 Photo Credit: egarden.asia
Aloe Vera is great for nourishing our hair and scalp. Take out the gel of Aloe Vera and apply it on the scalp. After 1 hour wash your hair with Luke-warm water and use this remedy 2-3 times a week to get best results.
Caption: How to stop hair loss in women and men 
Hair makes us look adorable, and we all prefer to have strong and healthy hair but due to our changing lifestyles and other reasons our hair might fall. But by being aware of many things and by adopting a good lifestyle we can control hair fall. We can even do some home remedies to get rid of hair fall and to get a strong and healthy hair.