LifeStyle
Career Choice Made Easy! Most Popular Jobs - Get Yourself Started
Career Choice Made Easy! Most Popular Jobs - Get Yourself Started Now let's go through a list of some of the most popular jobs and their median salary in America today. Some require college degrees and some don't, and the median salary ranges from just a little over US$20,000 to around US$122,000 per year.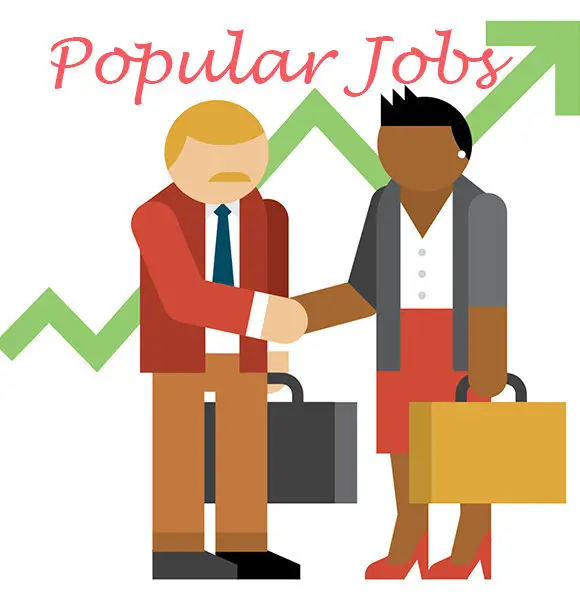 Demand for jobs fluctuates depending on several factors such as lifestyle, taste, needs, new trends, automation, technology, product innovations, globalization, and more.
Moreover, jobs may have long or short gestation period. Rapid rise of technology and social media have made some careers redundant, so we need to keep abreast of the latest developments on the job front so that we don't end up jobless. 
Now let's go through a list of some of the most popular jobs and their median salary in America today. Some require college degrees and some don't, and the median salary ranges from just a little over US$20,000 to around US$122,000 per year.
1. Retail Salesperson
With over 4,528,550 at a median salary of $27,180 this is the most popular job requiring communication, customer service skills and the spirit for closing deals.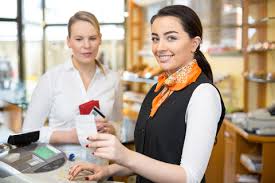 Retail salesperson helping a customer (Photo: melhoresempregos.org)
A high school diploma is required for entry level, and a college degree is essential for those who want to move up the chart in retail management.
2. Cashiers
Cashiers are indispensable in all business big and small, from supermarkets to gas stations and beyond.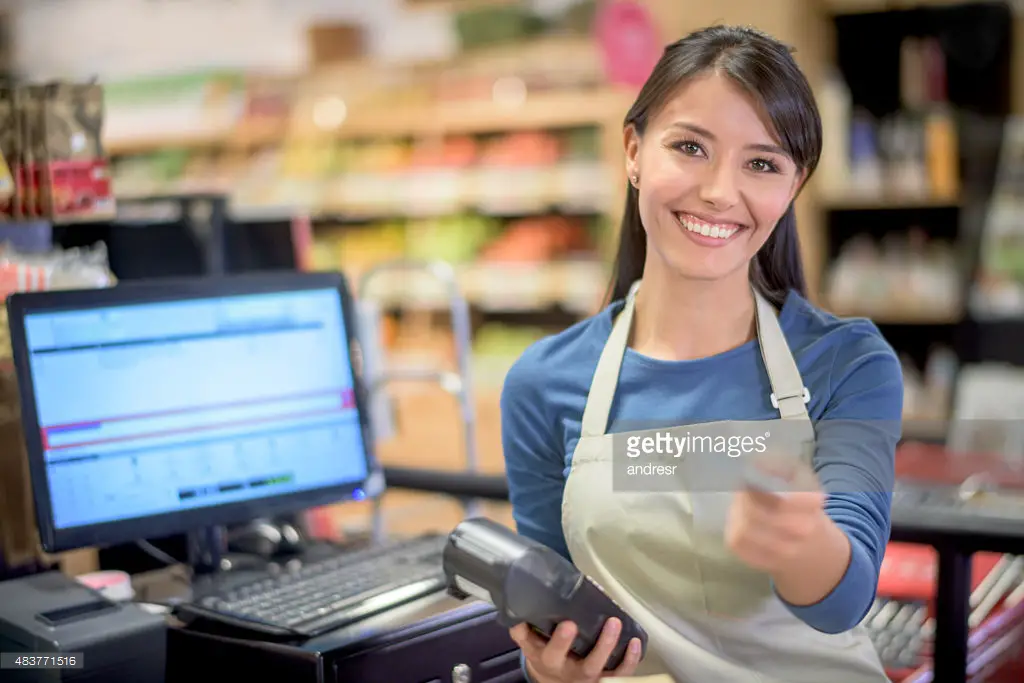 Caption: Cashier at her desk, returning card
Median pay is around US$21,680, and an on-the-job-training is usually sufficient for the job.  
3. Office Clerks
Ofice Clerks are very important in an office to do a variety of jobs such as paper works, mailing, filling data, etc.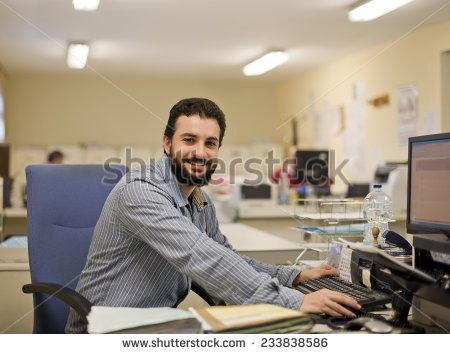 A clerk happy at work (Photo: shutterstock.com)
Median salary is around US$31,260 (for File clerk), and a high school diploma with computer word processing and proofreading skill will suffice. 
 4. Combined food preparation and service workers
Fast food counter attendants and food workers fall under this category which entails taking orders and accepting payment, filling beverage cups, assembling food items and providing customer services.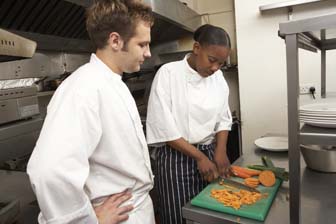 Food preparation workers
Median salary is US$20,460 and skills required are neat look, multitasking ability in a fast-paced environment and delivering excellent customer service. 
5. Registered nurses
Nursing service is indispensable in health care. They work in hospitals, home, outpatients and doctor's clinic.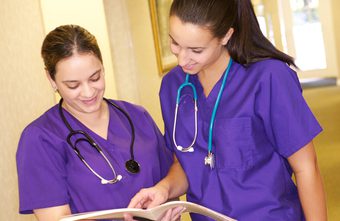 Registered nurses in discussion
Median salary is US$72,180, and bachelor or master degree in nursing is required along with advanced practice 
6. Waiters and waitresses
This includes working in restaurants, hotels, food courts and outlets. They take orders, accept payment, offer menu, service food and clear tables.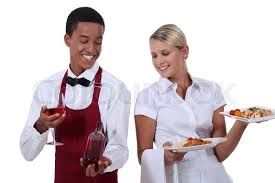 Waiter and waitress carrying food and drink
The median salary is US $24,410. Although no formal education is required, employers usually look for high school diplomas.
7. Customer service representatives
This job entails answering questions, providing information, fulfilling customer requests and handling customer complains in call centers, retail stores or in hotels and banks as well as in almost all business enterprises. 

Customer service representative talking  on phone
Median salary is US$35,170, and for qualification, a High school diploma plus on the job training suffice.
8. Material Movers
The job requires literally moving materials and goods, and the posts include laborers, truck loaders, loading dock workers and baggage handlers.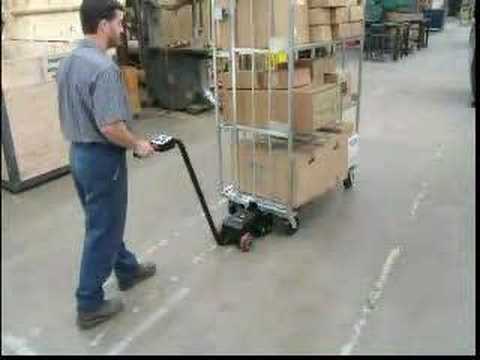 A mover pushing trolley
Median salary is US$28,720 with no qualification save prowess required. 
9. Janitors
The job is to ensure cleanliness in office buildings, museums, schools, and hospitals.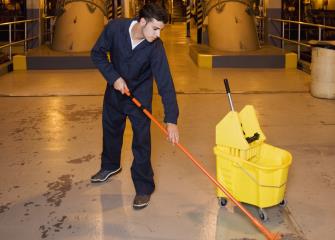 A janitor cleaning floor
Median salary is US$27,030, and the job requires physical work for extended period of time. On-the-job training suffices. 
10. Stock Clerks and other Fillers
They work in storage facilities, warehouses, and shipping and receiving departments. Job entails making sure that orders are properly filled, stocked, priced and accounted for.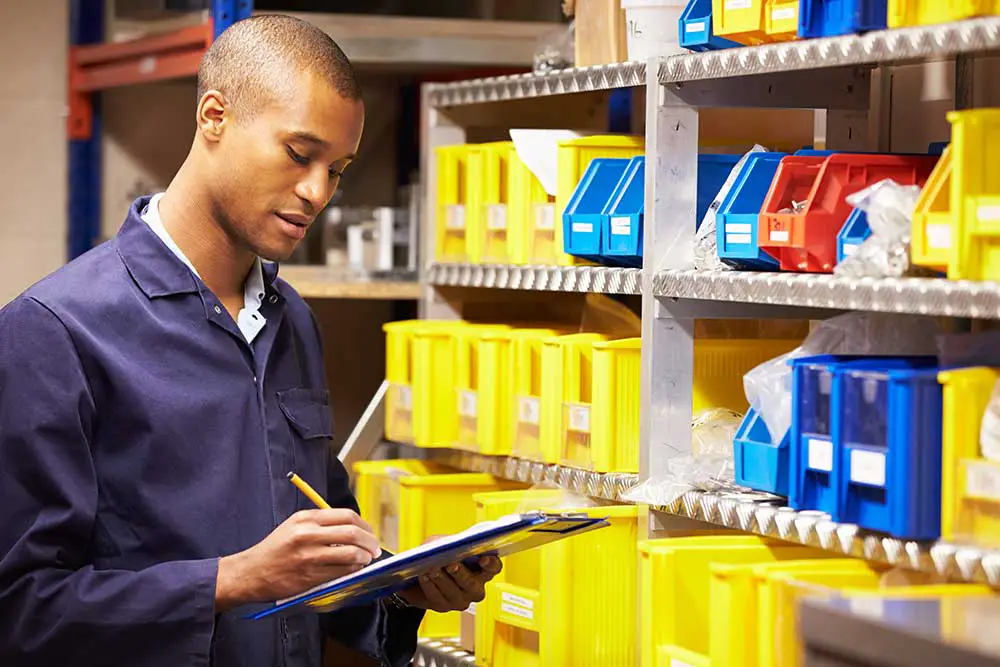 Stock clerk checking inventory
Median salary is US$26,670 and requirements are a High school diploma, on-the-job training and ability to tackle physically strenuous tasks.
11. Secretaries
General secretaries, except medical, legal and executive secretaries, offer administrative assistance such as answering phones, greeting visitors, ordering catering, proofreading, entering data, scanning, faxing documents etc.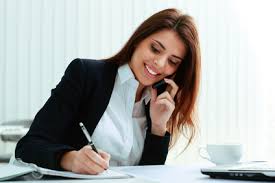 Secretary taking call for boss
 Median salary is US$36,140, and requirements include a High school, associate or a bachelor's degree with good computer and communication skills. 
Learn How To Write A Perfect Memoir; Writing Tips And Examples To Make You An Expert
12 Bookkeeping, Accounting and Auditing Clerks
They are hired to keep records of finance, maintain accounts, payables, receivable, document, track budgets and prepare financial statements.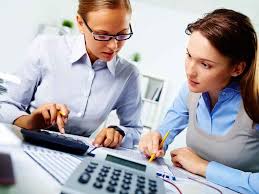 : Bookkeepers engrossed in work
Median salary is US$40,220 and requirements are a High school diploma and above, such as an associate or bachelor's degree.
13. General Managers
They are overall in charge of day-to-day operations and long-term goals. They are top executives in organizations and establishments like restaurants, hotels, amusement parks and sports teams.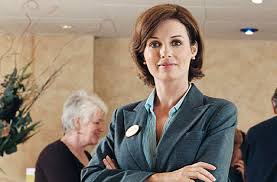 A general manager waiting for visitors 
Median salary is US$122,090 and requirements are a bachelor's or advanced-level degree.
Looking For Some Problem Solving Skills & Strategies? A Structured Method To Help You Solve Problem Effectively!
14. Tractor-trailer truck drivers
This is purely a driving job; operating trucks with capacity exceeding 26,001 pounds. Their duty entails timely delivery of goods along routes that may cover multiple states.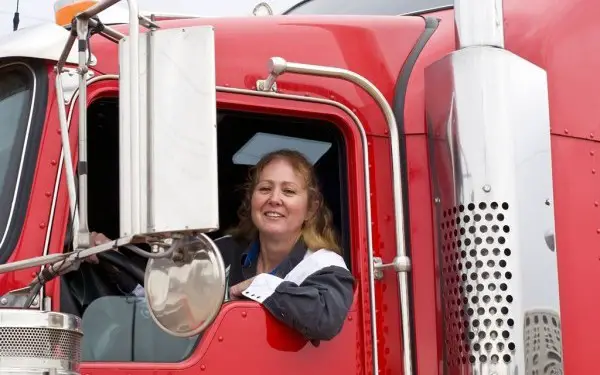 A truck driver in her cabin
Median salary is US$43,590 and requirement is a commercial driver's license plus, in some cases, a training program. 
15. Elementary school teachers
Elementary school teachers include all teachers except the ones imparting special education. Their job is to impart education and knowledge to students in kindergarten through fifth grade on a variety of subjects.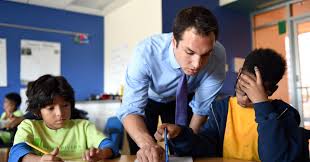 An elementary teacher helping his students
Median salary is US$59,270 and requires a bachelor's degree and teaching certification.
We need to keep track of the changing demand in the job markets to  build our career accordingly. Keeping track of changing trends will also help us in acquiring skills for the career that fits in with our aptitude, skill, taste and love among others. It is essential to keep ourselves abreast of the changes occuring in the job market so that we are not left behind.