LifeStyle
Top Ten Popular Travel Destinations; A Combo Of Best & Cheap That You Should not Miss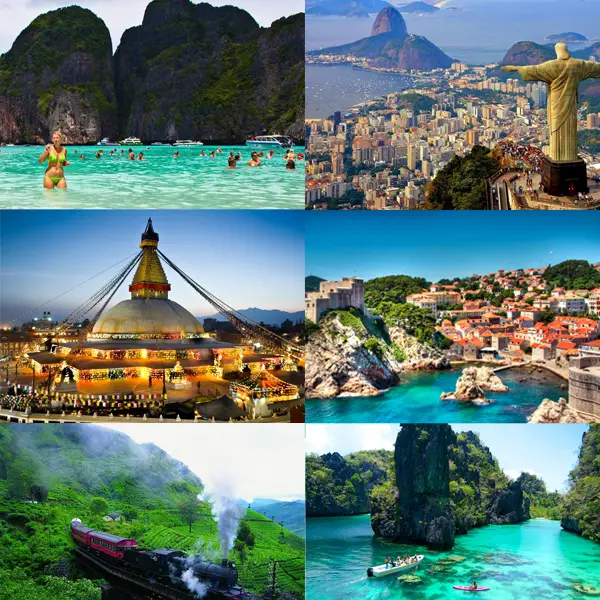 It's too tempting to take time off and travel like a free spirit but thinking, traveling is expensive we tend to procrastinate the thought of traveling. But you need not worry, as we bring you the list of top ten popular travel destinations, which are both exquisite and cheap.
So get into a travel mood, pack your bags and travel to the most stunning places on Earth, filling your heart with joy.
1. Eastern Europe: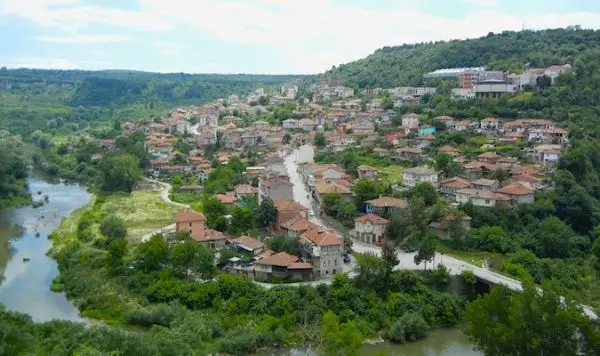 Caption: The charm of Eastern Europe which is enough to entice its travelers.
Photo Credit: nomadicmatt.com
The Eastern Europe has a charm of its own and need not pay a fortune to cherish its beauty. And Far Eastern Europe like Ukraine, Bulgaria, Romania, Moldova are found to be the cheapest.
One can live paying less than $40 a day and $8 a night for a room in Ukraine. And in Bulgaria, a cheap beer cost $1.5 a liter and transportation is mere few dollars.
2. Fiji: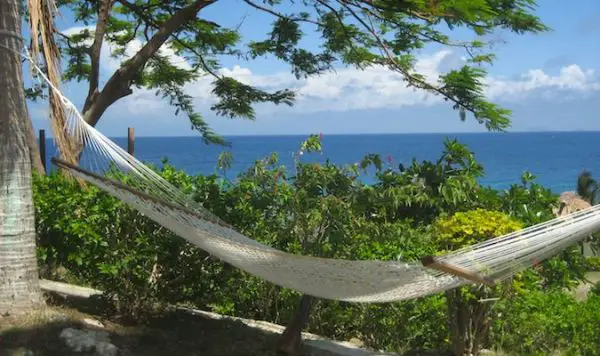 Caption: An add on to the list of must visit places, Fiji!
Photo Credit: nomadicmatt.com
Fiji- an island country in Melanesia, South Pacific Ocean.
Unlike many Pacific Island neighbors, it's cheaper where one can enjoy the pristine beaches, world class diving, and yummy seafood along with that there are may $1000 per night resorts.
The beautiful place attracts many bag packers, and the cheap guest houses and transportation facilities are emerging, so do visit this wonderful place.
3. Crete, Greece: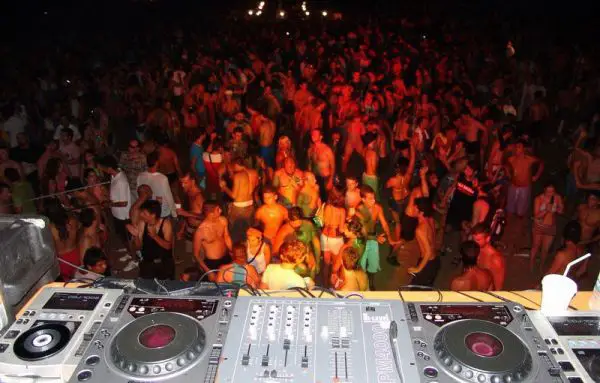 Caption: The fantastic night-life of Crete, a heaven on Earth for all the party lovers.
Photo Credit: creti.co
Crete is the largest island in Greece and is a perfect place for party lovers. It offers an array of clubs as well as restaurants at affordable prices.
Moreover, the beaches offer many budget friendly and cheap lodging options which add the reason to travel freely. And it's comparatively more affordable destination than Athens and Santorini in Greece.
4. Sri Lanka: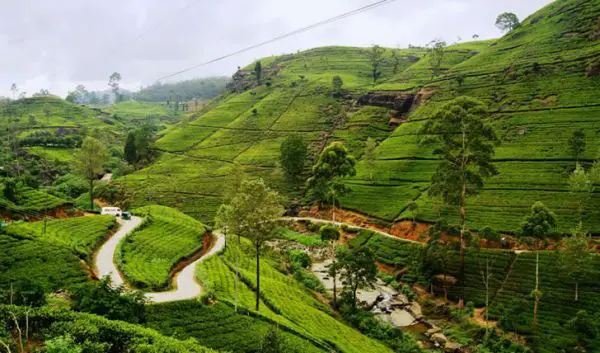 Caption: A lush green terrain of Sri Lanka covered with tea plantations. 
Photo Credit: blacktomato.com
Sri Lanka is picture perfect, and it is wrapped in the natural beauty of a diverse landscape of beaches, cloud-wrapped mountains, tea plantation, and waterfalls.
When you are in Sri Lanka, you can dwell in fish curry, trek in the jungle and enjoy the beach. You can live like a royal under £30 per day. The temples, monasteries, and stupa show the Buddhist influence and Bodhi Tree Temple in Anuradhapura, and Temple of the Tooth in Kandy are the most sacred places in Sri Lanka.
5. Thailand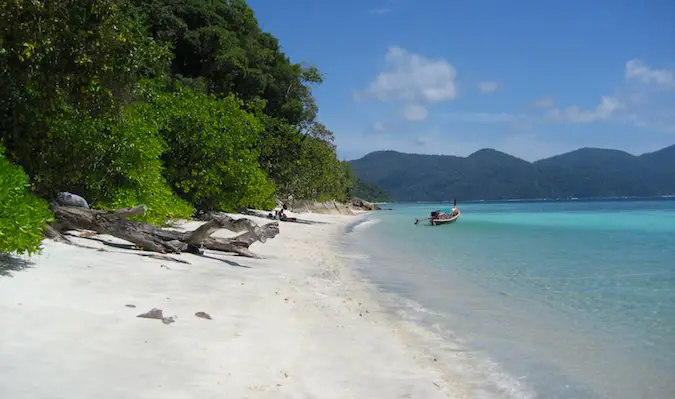 Caption: The pristine water beach of Thailand does the magic for the beach lovers.
Photo Credit: nomadicmatt.com
Thailand is a traveler's delight, and every budget-friendly traveler has Thailand on their list. All the credit goes to its beautiful beaches, the cheap guesthouses, street stalls, local buses and tourist attractions, where one can survive in between $25-30 a day.
6. Nepal: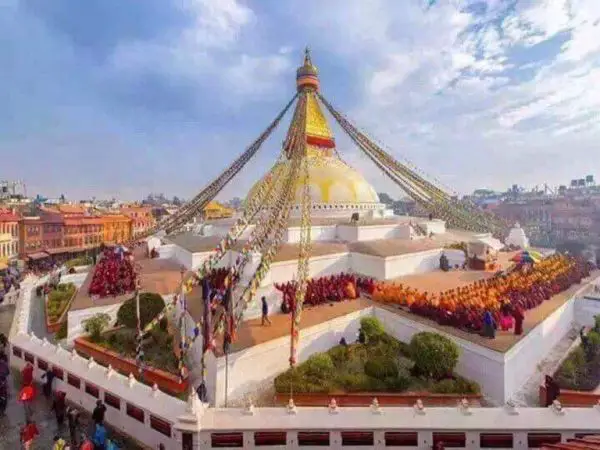 Caption: The Boudhanath Stupa which carries vital religious importance in Buddhism.
Photo Credit: wenepaltravel.com
The highest peak in the world Mt. Everest of 8848 meters is located in Nepal. And a trek to soak in the natural beauty of Nepal could be expensive for many, but Nepal has more to offer.
The cultural heritages of Nepal have been listed on UNESCO's World Heritage sites and the city of Temples, Kathmandu will amaze you with it's beautifully carved sculptures and monuments.
Nepal is gifted with fast flowing rivers so that one can enjoy water sports as well. Discussing the accommodation, there are many hotels, guest houses, and lodges of various ranges to fit your budget, which serves different cuisines. 
7.  Seoul: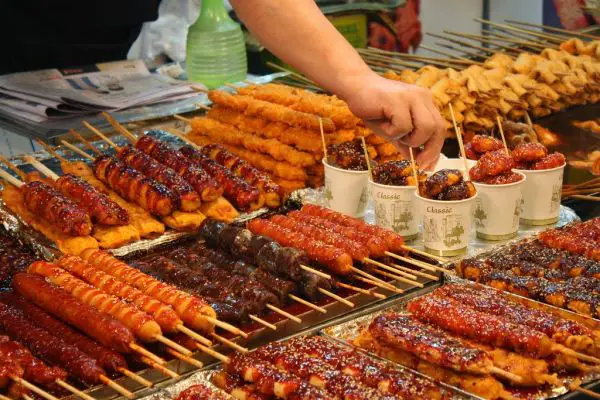 Caption: Seoul's street food is the meat lovers delight, and one must try out these delights during the travel.
Photo Credit: thefrontrowliners.blogspot.com
South Korea is the most accessible place in today's time, and Seoul is the capital city of South Korea. The metropolis, Seoul has historic buildings, high-tech infrastructure, and modern skyscrapers. It offers the delicious yet cheap Korean food, and it is easy to access as well.
8. Istanbul, Turkey: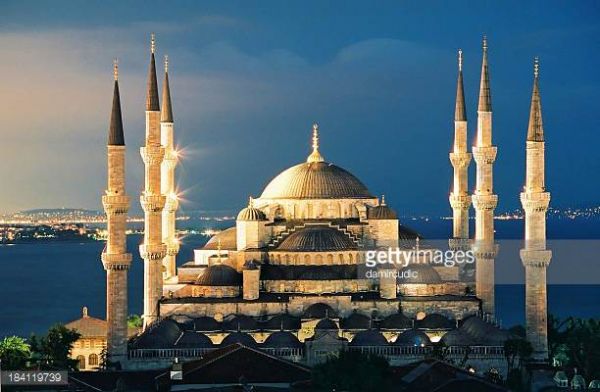 Caption: The artistic beauty of the Bule Mosque alluring the visitors of Istanbul, Turkey.
Photo Credit: Getty Images
Istanbul stands between Europe and Asia and offers the best of the both the continents. The city boasts beautiful architectures, which can allure the spectators with its beauty and one can explore this city the best way by ferry, wandering the streets of Grand Bazaar, eating the freshly prepared kabab.
9. Palawan, The Philippines:
Caption: The magical Palawan offers the best snorkeling experience, a memory to cherish forever.
Photo Credit: windowseat.ph
The Philippines has become a travelers delight, more in recent times. Palawan of The Philippines is untouched and magical compared to the popular Boracay Island.
Palawan offers the most diverse landscape and along with that, has the best aquatic life of the country. One can experience it while snorkeling, diving, exploring underground cave systems and even go for beach hoping.
10. Rio de Jenirio: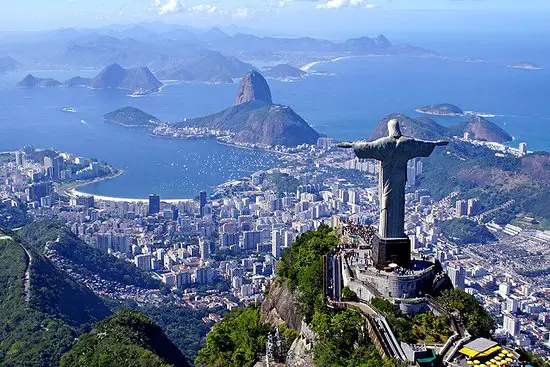 Caption: The statue of 'Christ the Redeemer' which has become a synonym to Rio de Jenirio.
Photo Credit: tripadvisor.com
The largest Art Deco statue in the world, Christ the Redeemer in Corcovado Mountain, symbolizes Rio de Jenirio. The landscape of Rio de Jenirio boasts beaches and dramatic mountains.
The annual carnival celebration of Rio brings the city alive with bacchanalian extravaganzas featuring feasting, music, dance, and costumed revelry.
Traveling gives you a different perspective to look at the same thing. And the experience is the only thing which you take home after your travel. These are the top ten travel destination we brought to you, among many. And your choices many vary but the most important thing is to take out time from your busy schedule to travel and live those precious moments which you would cherish much more, later in your life.