Entertainment
All You Need To Know About Andrea Barber: Her Married Life, Kids, Net worth And More!
After being a celeb, one's life starts to become suddenly attractive to their fans and especially the media. Well, Andrea Barber's life is no exception as she happens to be an American actress and she also has followers who are eager to know more about her.
So, to fulfill everybody's wish, here we have gathered information related to her professional life, personal and financial life.
Her Husband and Children's, Divorce Issues:
Andrea Barber married her husband Jeremy Rytky on September 1, 2002. The couples had not disclosed when and where they got married exactly; however, Andrea became pregnant two times and is a mother of two kids, son Tate around twelve years old and a daughter Felicity who is about nine years old right now.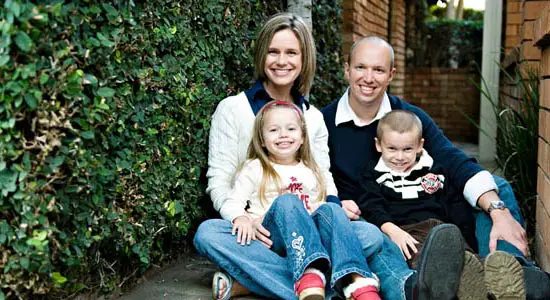 Caption: Andrea Barber's family before the divorce. Husband Jeremy Rytky with their kids in 2012.
Source: socialitelife.com
The couples shared their married life for over a decade before they decided to go through the process of divorce in 2014. Any further information related to her ex-husband has not been disclosed and neither there has been news about Andrea having a boyfriend. The 40 years old actress is believed to be single at the moment.
With a messed up past behind her, she is still continuing with her career as an actress. She has been famous for her role of Kimmy Gibbler in the long-running TV series 'Full House' which ended after successfully airing 146 episodes from 1987-1995.
Recently, Andrea is pretty excited because the show that notably made her famous has returned with a new name, 'Fuller House' since early this year and the excited actress shared the trailer the upcoming series on her Twitter. The season two was scheduled to air on December 9 on Netflix and now has completed many episodes.
The University of York graduate has gained loved, respect and appreciation from her long-running career and has also made a considerably large pile of fortune for herself.
A report from 2015 suggests that Andrea Barber had a net worth of $500,000 and should be more than that by now.
Right now, Andrea Barber is pretty busy with the Fuller House cast as the show has already made it to the second season.