Entertainment
Is Baby Bash Keeping Married Life Lowkey? If Not Are The Kids From His Dating Affair With Girlfriend?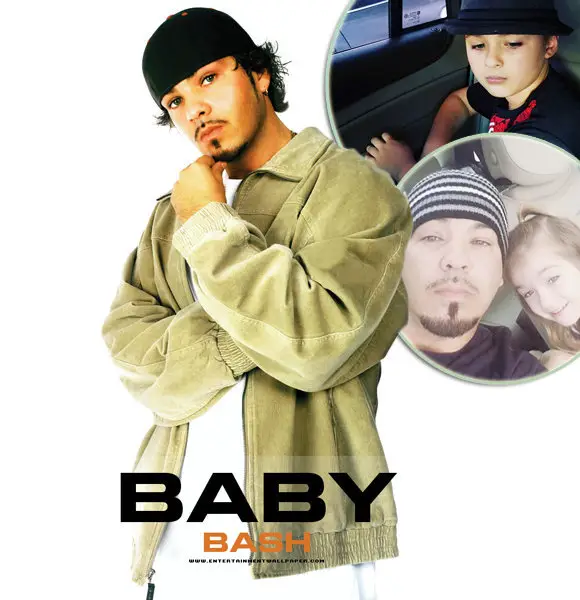 To get established in the field by acquiring immense popularity is the only motto almost all celebrities share. But being a celebrity not only gives you success and popularity, but it is also tough at the time as your personal life becomes a public affair. No matter how hard they try to maintain privacy, media and paparazzi are always following them.
Ronald Ray Bryant, who is famous with his stage name Baby Bash, is one of those celebrities who loves to keep his personal life private. But his private life has always created difficulty for his fans and followers to peek his love life. So to make it easy for the fans, we present you with Ronald Ray's life beyond the camera.
Dating Or Is Secretly Married?
Bash has never talked about his love life openly, and neither has allowed anyone to have a glance at it. But according to a source, he dated the gorgeous singer Natalie Alvarado for three years (from 2005-2008). He was also linked with other ladies like Tatum Miranda, Brinn Nicole, and Paula DeAnda. However, Bash has never confirmed his affairs.
In November 2015, Bash indirectly revealed that he was in a relationship as he tweets saying that he remembers he'd break up with his girlfriend so that he need not buy any gifts for her. Funny, right?

Since then, he hasn't talked about his affairs through social media. Though the truth about his affairs is behind the curtains, many people believe that he is dating secretly.
Kids With Girlfriend Or Wife?
When many gay rumors arose due to the privacy of Baby Bash's love life, Bash shared cute pictures of his children on social media which proved the rumors to be wrong.
He has been uploading pictures of his son Brando Rey and daughter Prezz on his Instagram with cute captions but has never talked or shared the information about their mother. Brando and Prezz might be from any of his girlfriends as he doesn't seem to be married till now.
On February 24, 2016, Bash shared an image of him with his mother, Brando, and Prezz thanking Golden Boy Promotions for inviting them at the presser.
Similarly, he shared an image of him with his baby girl on Feb 9, 2017. He captioned the image as-
"Dunkin Donuts before School for Prezz!! Lol Being a Father is A High Power Blessing! (don't ever leave your Children Hanging)"
He even has shared the picture of his son Brando revealing how much he is addicted to YouTube.
More About Baby Bash:
Baby Bash was born on October 18, 1975, in Vallejo, CA to an Anglo father and Mexican mother, resulting him to belong to the Anglo-Mexican ethnicity. He has been active as a rapper since 1995 and since 2002; he has been active as an actor though being a basketball player was his first choice.
He even performed under the stage name Baby Beesh from 1995 to 1998. In the year 2007, his song Cyclone reached at #7 on the U.S. Billboard Hot 100. The prolific career of Bash has allowed him to enjoy the net worth of $6 million.
Stay with us for the latest updates on Baby Bash!