Entertainment
Is Chrissie Fit Secretly Married? Talks About Having A Boyfriend But Does Not Reveals Dating Affair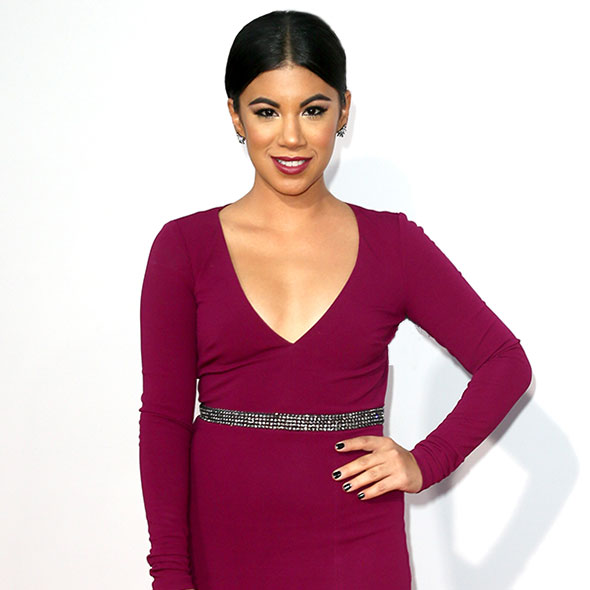 To reveal the information regarding personal life is completely one's choice. There are many celebrities who are keeping their love life low-key while there are many who are publicizing it via social media.
Among the celebrities who are using social media to talk about their personal life, Teen Beach Movie star Chrissie Fit is the one whose posts confuses most of us. When most of you might be wondering about her relationship status, we will be helping you to find it out.
Enjoying a Romantic Relationship?
If we ask the same question to a group of people, half of them might say that she is dating and half of them might say that she is single. When Chrissie herself hasn't uttered a word regarding her relationship status, you too might not be able to answer it correct.  
But if you are following Chrissie on Twitter, you might have gone through many of her tweets related to boyfriend but have you ever seen his picture or know his name? She hasn't uttered a word regarding her man neither has confirmed about her being in a relationship. However, she has been posting tweets with hashtag boyfriend.
On 7 December 2016, she tweeted saying her boyfriend is on his way to her place. But she didn't mention his name.

On the one hand, this Twitter hinted that she had a boyfriend, but on the other hand, it gave birth to the question "who is that lucky guy?"
Well,  this wasn't the first time when she mentioned boyfriend on her tweets. On the year 2013, on the occasion of Valentine's Day, she said that she is in love with the guy who asked about her ethnicity.

But was she in a relation? Were they dating or it was this just a prank? The answers to these questions are still a mystery until Chrissie opens up about it and her plans of getting married.
Meanwhile, some people assumed her to be dating her co-star John Deluca as she shared an image of them on her Instagram wishing him Happy Birthday.
The alleged rumor about her to be dating John seemed to be false as John Deluca is dating a model named Lidia Rivera. John has been publishing his affair on his Instagram.
Well, we can say that Chrissie Fit has confused many of her fans. When it comes to revealing her Mr. Perfect to her followers, she is miles away. We hope that she will let us peek her love life soon in future!