Entertainment
A Close Knit Family Is What Michelle Visage Possess That Has A Perfect Blend Of Loving Husband And Kids
Hand in hand with fame, fortune, and a loving family awaits for Michelle Lynn Shupack or more commonly known as her by her adoring fans as Michelle Visage. Celebrity life is usually not known to have such simple elegance with its rival, family, let alone thrive in its peak of success Michelle married to a loving husband with two beautiful children tells us all about her prosperity she is receiving from her supportive family and fans and how she has gained success.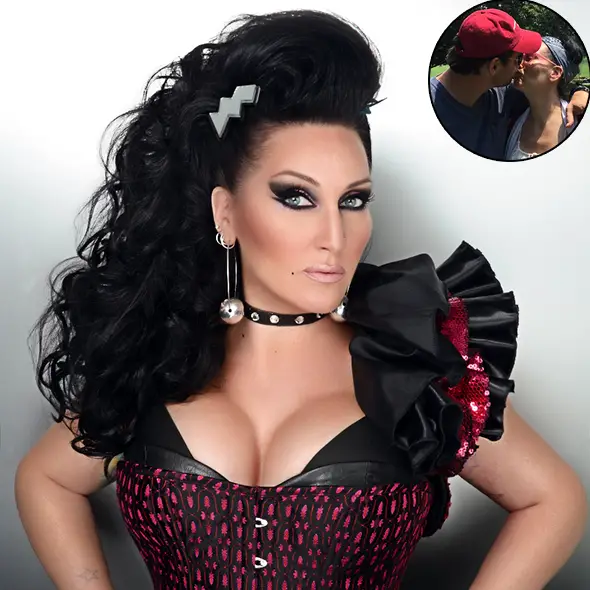 The family is essential to any living being. They motivate and support in every moment of the life. Having a supportive and understanding family can turn any bad situation into a state of learning, which eventually leads a person to success.
Same goes for Singer Michelle Visage, who is blessed with a very supportive family consisting of a loving husband and two beautiful kids, in every step of her career.
Blissful Married Life: 
Michelle first met her husband, David Case near a large tree in 1997. The couple has been together for more than twenty years, and share two kids together, Lola and Lillie. The exact date of their wedding is a mystery, but the thing that matters is, her daughters and husband have been a part of Michelle's life helping her grow, both in her career and personality.
Family and Michelle's Struggle to Fame:
Michelle Visage made a lot of sacrifices for her job, and her family always shared her enthusiasm. When she joined 93.9 MIA in Miami to host the "MIA Morning Show," she had to move from Los Angles with her family. Her family accepted the situation and moved along with her. But, she soon left the job in Miami and had to move back to LA again for the position of a judge in the show, "RuPaul's Drag Race" in December of 2011. Her family again got hold of the situation and supported her decision without question.
Caption: Her moments in "Celebrity Big Brother" as she talks about her experience during her time at the show on Feb 6, 2015.
Moreover, when she marked the fifth place in "Celebrity Big Brother" after her defeat with Katie Price, her family supported in her situation and motivated her to stand back up, that led her debut as an author with a book titled "The Diva Rules" on November 10, 2015.
She may not be returning to the CBB, as per her Twitter, and has not revealed her plans apart from that, but we can be assured she is planning success her way and will announce that soon.
Michelle Visage hosts TV's Longest-Running Annual Song Competition:
It was announced that Michelle Visage alongside openly gay TV presenter Ross Matthew would be covering the Logo TV's coverage of the annual Music phenomenon, Eurovision 2017. Similar to last year, EBU and Viacom were coming together once again to present the Song competition on Logo TV and Michelle Visage would be the star of the show.
EBU Executive Superior Jon Ola was quoted talking about her new role in a statement while trying to empower the concept of 'celebrity Diversity' stating,
"The EBU is thrilled to be partnering with Logo for the second year running to bring the unique spectacle of the Eurovision Song Contest LIVE to US audiences once again. We know that the Contest has a lot of dedicated fans in the United States and we're excited that, thanks to Logo, even more viewers this year can discover the excitement of the world's longest running annual TV music competition and "celebrate diversity" with audiences around the world."
The event was a blast, and Michelle delivered as expected, fabulously. While the US coverage was covered by Michelle and Ross, the UK coverage was done by Graham Norton.