Entertainment
Who Is Constance Marie Now Dating After Nearly Getting Married With Fiance? Talks About Daughter Struggle
Some people are just not meant to be together. After many years of being together, they just split. Today we have a similar story of a pair which was just not intended to be together.
Hispanic actress Constance Marie and her partner of one and a half decade are no more a couple. But after splitting from the partner of several years, has she moved on? Is she married or is raising daughter single-handedly? Let's have a look at the story of Constance Marie.
Ended relationship with a partner, probably dating now?
We are quite well-known about the relationship of "Switched at Birth" star Constance Marie and her longtime partner Kent Katich. The duo was together for 15 years before they called off their relationship on mid-2015.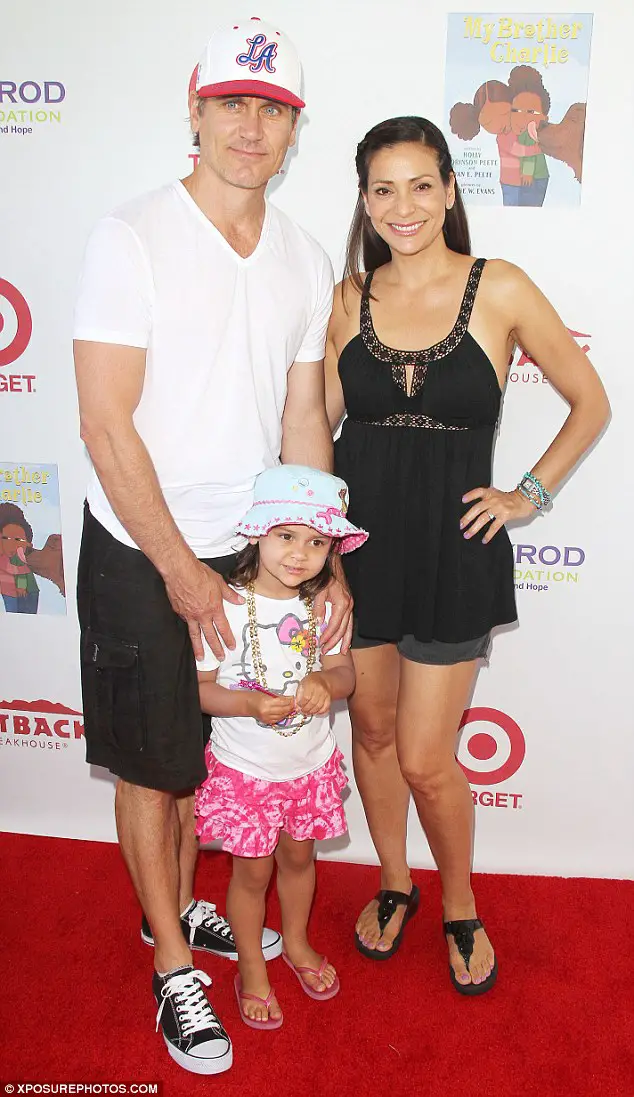 Caption: In happier times, Constance Marie spotted together with her Partner and daughter. (2015)
Photo Credit: dailymail.co.uk
The couple also shares a daughter together, Lana Marie(age 8). After having a look at the chemistry of the pair, undoubtedly everyone was expecting them to get married. But sadly things didn't happen the way it was planned, and we could not see yoga instructor Kent Katich as a husband of Marie.
Following the split with a longtime partner, Constance Marie is now dating someone? Well! Not actually, according to sources, Constance Marie is probably single for now. Maybe she is busy enjoying her motherhood for some time before she deems fit to move on.
Marie's struggle to get her daughter:
Constance Marie refers her daughter as a miracle child. She tried to conceive for three years and then finally got pregnant with the first child.
The 51 years old single mother struggled a lot to be blessed with her first child. She attempted for three times using the fertility drug Clomid combined with intrauterine insemination. But sadly the two attempts failed at in vitro fertilization and finally got third time lucky.
She gave birth to her daughter on Feb 5, 2009, via C-section. Opening up about her beautiful girl, she said,
"She's the sweetest pie and a big sleeper. We waited so long for her, she can boss me around as much as she wants!"
On the experience of becoming mother, she expressed,
"I was 38½ years old when we started trying to have a baby," says Marie, whose fiancé is yoga coach Kent Katich, 45. "I thought it would be no problem, but the 3½ years it took us was the most difficult period of my life."
The California native is very much enjoying her motherhood, which is clearly visible in her Tweet.
And with no doubts, we benefit from the chemistry of cute baby and her loving mother.
After years of struggling, Marie is now totally into parenthood. We wish her blissful life ahead with her daughter!
Born on Sep 9, 1965 Constance Marie is an American actress and dancer belonging to the mixed ethnicity group. She started her career from her teens. At 19, she danced in Japan in the musical Cosmopolis. Then, she was discovered by David Bowie's dance choreographer in a club.
Her career in the movie started in 1988 in the film Salsa as a dancer. She then appeared in several movies and television like George Lopez (2002-2007), Selena (1997), Switched at Birth (2011-2017), My Family (1995) and so on.
As of now, she performs in a recurring voice role in Elena of Avalor. All her work in movies, television and as a dancer must have helped a lot to make an impressive net worth of $5 million.