Entertainment
Is Craig Roberts Still Dating Sai Bennett? Or He's Got a New Girlfriend?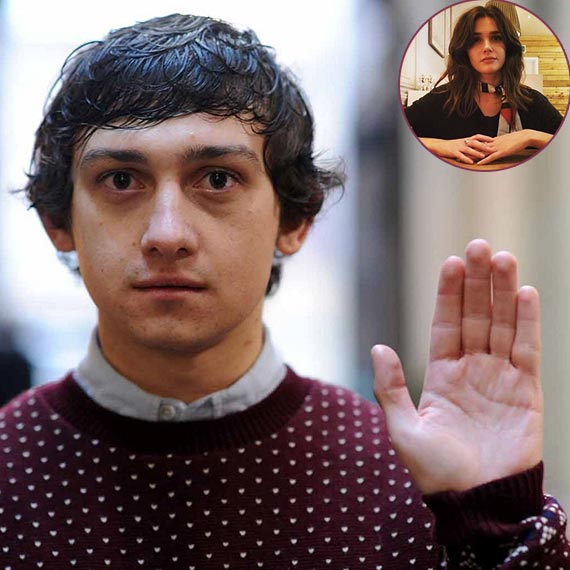 Having remained in a relationship for a long time, the couple Craig Roberts and Sai Bennett has been a favorite couple of their fans around the globe.
Now the question arise, Are the duos together? Or have they split off their relationship? Plenty of questions might have been wandering around the heads of their fan regarding their relationship status.
So, today we are solving the unsolved disputes of our fans by cracking through the personal lives of this couple.
Are they still Dating? Girlfriend?
An interview posted by The Guardian on 22nd September 2015 tells a different story, where the actor mentioned about partying with his girlfriend recently due to his extreme busyness in the movie "Just Jim." He said:
The relationship suffered as he became "fixated" on the film. The fact she was also playing his sister can't have helped, either.
Well, people, the power couple is still together. By going through their social networking sites, one can easily understand how much they are into one another.  The couples are often spotted together at each and every event.
Moreover, the tweets and Instagram pictures have given a clear message that they are definitely having a gala time being in a relationship.
In 21st December 2012, Craig Roberts officially announced Sai Bennett as his girlfriend. This handsome hunk broke the news through his Twitter account. After the public announcement, the couples have made every individual head turn to their social networking accounts.
So the idea of Craig having a new girlfriend can be pushed away from one's head.As no information about the couple getting married have been received. We are just waiting for the news Hope so we shall get it soon!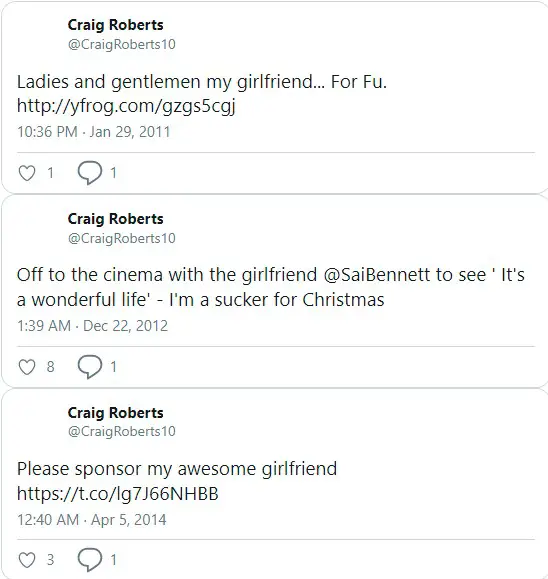 Short Bio of Craig Robert:
Craig Robert was born on 21st January 1991 at Whales, UK. He was raised in Bargoed, Caerphilly where he attended Lewis School Pengam. He has one sister Chelsea and two half-sisters Natalee and Angharad. He has an estimated Net Worth of $3million.
He began his acting career in the year 2000 by starring in the television drama Care and Little Pudding (2003). He also performed theatrical drama where in the year 2008 he had gone for a drama tour all over Britain with his drama troupe Y Touring Theatre Company.
In the year 2010, he got a lead role in the movie Submarine.  In the year 2015, he made a debut as a director by producing his own movie "Just Jim". Currently, in the year 2016, he has been working for the film " The Fundamental for caring." and Red Oaks (2015- present).