Entertainment
Is Daniella Alonso Not Dating Because Finding Animal Loving Boyfriend Is Hard? Or Secretly Married?
Someone who loves animals is sure to find a secure connection with other people who love animals as well. The common and mutual love for animals usually binds two animal lovers. But is this the thing we can say about and related to American actress and glamor model Daniella Alonso?
She is an animal lover who has ample amount of love for animals. But does she have someone in her life who loves animals equally? Does she have a boyfriend or even better, a husband who she is married to? Let us find out.
Alonso Has An Animal Lover Boyfriend Or Is Busy Loving Animals?
If you are a fan of Daniella Alonso, you shall know that she has ample love for animals. She has been gushing about how much she adores animals and despises animal cruelty on social media sites like Instagram.
As of now, the world has been facing major issues like poaching and animal hunting, which shall hurt our future generation due to the imbalance it creates in the ecosystem. Alonso, being an animal lover herself, addresses the problems through social medias as well.
Also, she has been supportive towards wildlife conservation on some occasions including the shoot for PETA.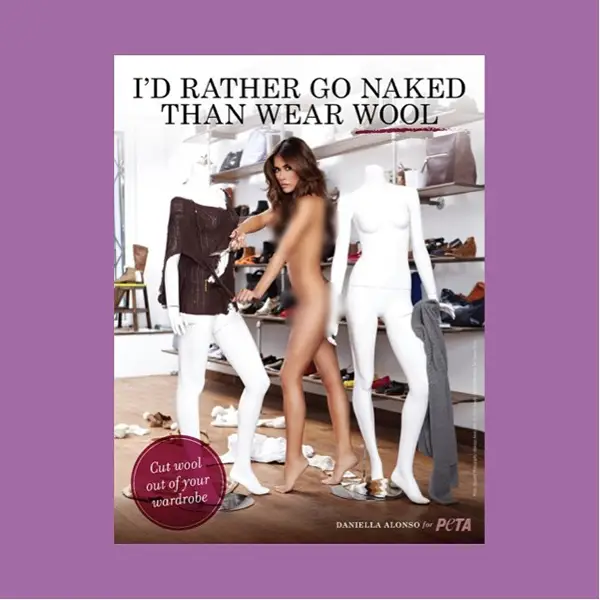 Caption: Daniella Alonso shoots for PETA.
Photo Credit: Daniella's Instagram.
That shows how much she adores animals and it is good to know that she is willing to do anything she can to save these innocent creatures.
But does she romantically have someone in her life? A boyfriend or a husband who she is married to?
Well, thus far, she has not spoken much about her dating life, and that is why no major claims can be made about her relationships. Maybe, she is yet to find a man who is an equal animal lover like her.
Or chances exist that she has someone in her life but is not willing to talk about her personal life in the public. So let us wait and see if the actress comes forth and reveals something exciting about her love life sometime soon.
A Short Wiki-Like Bio of Daniella Alonso:
Born in New York City, United States on September 22, 1978, Daniella Alonso is an American actress and glamor model who stands over 5ft 7 inches in height.
She is best known for her roles in "Revolution," where she played Nora Clayton and for "Friday Night Lights," where she portrayed Carlotta Alonso. Her other successful projects include "The Animal Kingdom" including Jake Weary, "The Hills Have Eyes" and "The Night Shift." Her works on these projects show that she is not just a pretty face and is a talented actress.
We would like to wish her the very best regarding her career in the days ahead.