Entertainment
Is DeVore Ledridge Teasing Instagram With Her Boyfriend? Flaunts A Possible Dating Affair That Is Too Cute To Be True
"Love knows no reason, no distance, no boundaries, It has a sole intention of bringing people together to a time called forever."
As the quote implies, love is a beautiful emotion that every living being is blessed with; no age forms a bar for people willing to share their love with someone deserving.
Today we have, DeVore Ledridge, the Disney TV show 'Bizzardvark' star who is giving hints about her love life through social media posts.
She isn't hesitant to flaunt the picture with her friend, who might be more than just her friend, but the confusion is, what exactly is cooking up between those two? Well, let's dig in to find out!
Teasing Instagram With Her Possible Boyfriend, Who Is The Lucky Lad?
DeVore Ledridge, 16, is in a very early phase to grab attention amongst the mass, but she has been doing so, as she stood out with her acting abilities in the Disney's show, Bizzardvark. She is a wonderful and a charming personality and has a whole bunch of people who are attracted to her.
Amid all the attention, she confused her fans as she was witnessed flaunting cozy images with Camerin Kindle, a social media star. People were forming speculations of her dating affair with him, which might as well be true. As no one posts such a picture casually, right?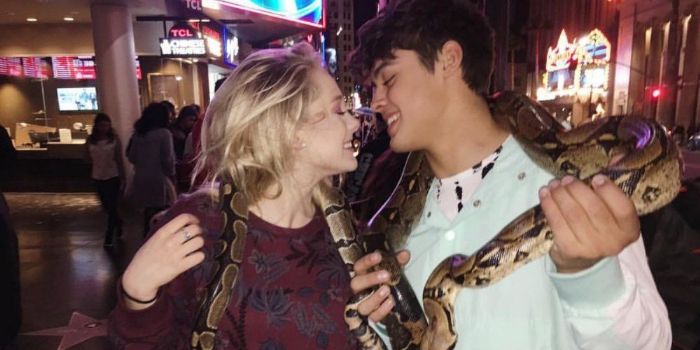 Caption: An Instagram post made by DeVore with Camerin, which has now been removed.
Picture Credit: Whosdatedwho
Camerin is supposedly DeVore's boyfriend. Their photo spoke on their behalf,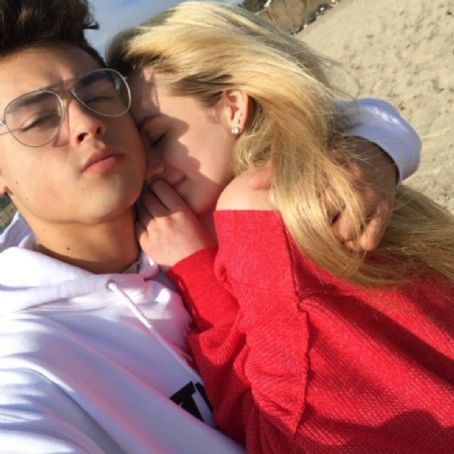 Caption: DeVore spotted spending some quality time with Camerin Kindle.
Picture Credit: Famousfix.com
However, following all the suspicion, DeVore couldn't just keep it private as she Tweeted Few months prior from now and revealed, Camerin is the one, for her,
#AskDevrin new youtube video featuring my boyfriend Camerin?? Use the hashtag and ask us questions????????

— DeVore Ledridge (@devoreledridge) March 3, 2017
The couple is expected to be dating, and hopefully, their adorable chemistry will make it further in their lives!
DeVore Ledridge's Wiki-like Bio:
Katherine DeVore Ledridge, who rose to fame as the character Amelia, in the 'Bizzardvark,' was born in Lexington, Kentucky, USA, on June 13, 2001. She flaunts a perfect body as she weighs about 43 kgs and shares an average height of 5'4''.
She began her career, acting for playing Daisy on the YouTube series Clique Wars. She has also made significant progress on the musical.ly and boasts over 330,000 followers in it. However, she is yet to make her appearance in movies.
She has kept her private life to herself as she is not yet found gushing about her parents, siblings, or anybody else from her family.
She has just begun her career, and the road to the ultimate success is still in progress. Let's hope in the days to come we will get to see more of her works, in other TV shows and in movies too.
Stay with us for the latest updates on DeVore Ledridge!